After BTK's arrest on February 25, 2005, investigators uncovered his bizarre obsession with self-bondage.
Dennis Rader maintained what he called his "mother lode" of sketches, drawings, Polaroid photos of himself dressed in the victims' clothing, and all of his communications, which he used to fantasize about his activities.
There were literally hundreds of pieces of evidence linking him to all of the murders.
During his interview with Dr Katherine Ramsland, Rader revealed that the "motel parties" were one of his most preferred self-bondage practices.
Alone in a motel room, the BTK would bind his wrists and ankles, cover his head with a bag and restrict his breathing, much like he did to his victims.
In a way, Rader's murders were the climax to his expansive fantasy life.
These self-bondage photos featured below gave investigators crucial insight into how a family man and church leader Dennis Rader transformed into the BTK Killer.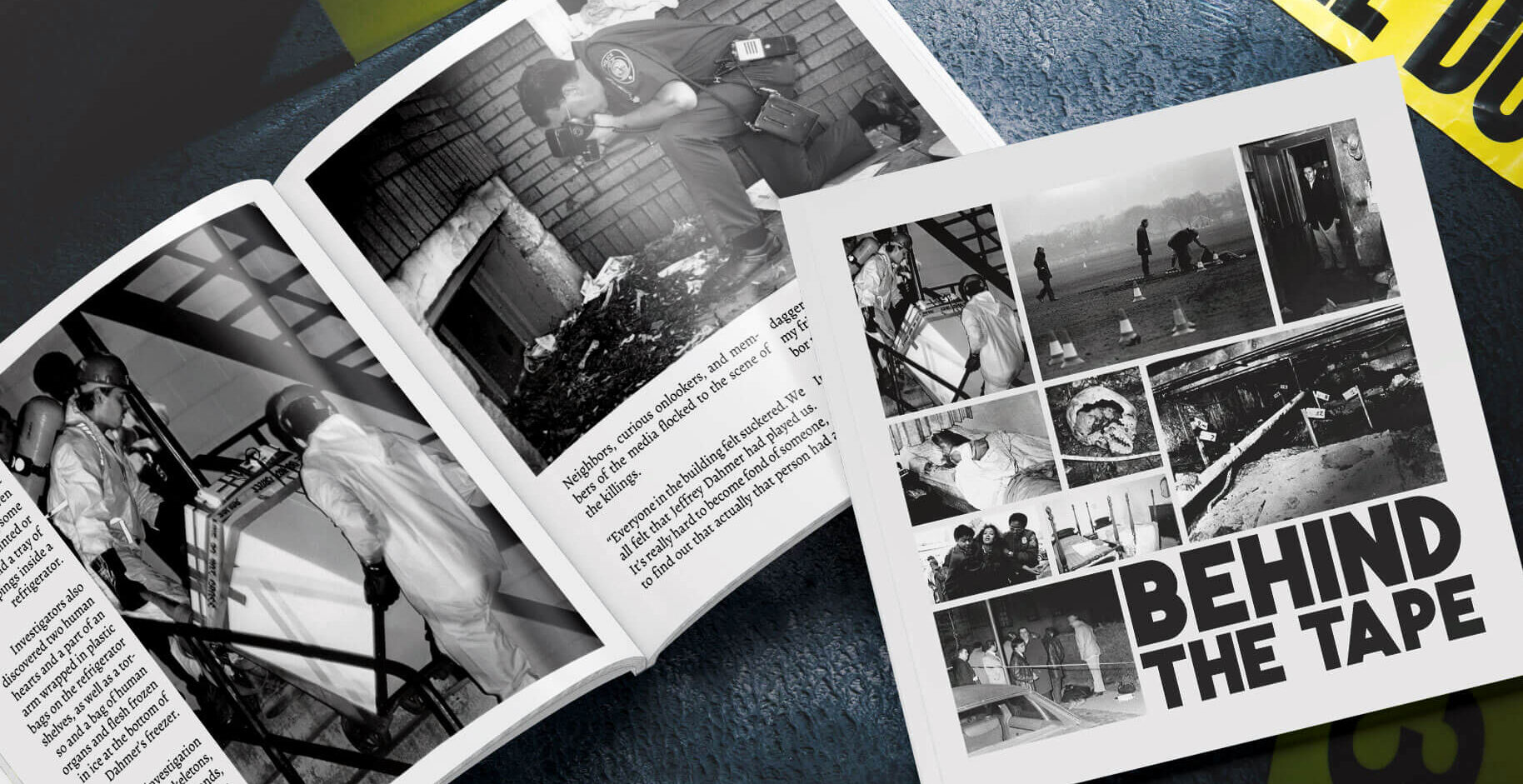 Behind the Tape Photobook features 18 never-before-seen

GRAPHIC

shots following the bloody footsteps of the BTK killer, as well as nearly a thousand more crime scene photos.
WARNING: THE PHOTOBOOK ISN'T FOR THE FAINT OF HEART.