A handpicked roundup of the 10 most gut-wrenching crime scene photos featured in Behind the Tape Photobook.
1. The Black Dahlia Murder
On the early morning of January 15, 1947, a mother taking her child for a walk in Leimert Park, Los Angeles, stumbled upon a deeply disturbing sight: the body of a young naked woman cut clean in half at the waist.
The badly mutilated body was lying just a few feet from the sidewalk and was posed in such a way that the passerby reportedly thought it was a mannequin. Despite the extensive mutilation and injuries on the body, there wasn't a drop of blood at the scene, indicating that the woman had been killed elsewhere.
Although the LAPD led the initial investigation, the FBI was asked to help, and quickly identified the body.
The victim turned out to be a 22-year-old aspiring actress Elizabeth Short, dubbed by the media as the Black Dahlia for her rumored penchant for sheer black clothes.
Although there has never been a shortage of suspects in the Black Dahlia case, her murder remains one of the most fascinating mysteries in the world. The notoriety of Short's slaying has spurred a large number of confessions over the years, but all of them have been deemed false.
In his book The Cases That Haunt Us, legendary FBI profiler John Douglas theorized that Short's murder would have been solved if it was committed today. In Douglas' words, "the killer would have given himself in by his behavior after the murder."
Douglas believed the killer must have known Short well enough to have some emotional attachment to her. According to the profiler, the killer chose the extensive mutilation to make a personal statement about the rage he felt towards the young woman. The public display indicates that the killer wanted the world to see Elizabeth Short and the wrongdoings that he believed she had done to him.
Will the Black Dahlia's murder ever be solved? Unlikely. Theories and false confessions abound, physical evidence is non-existent.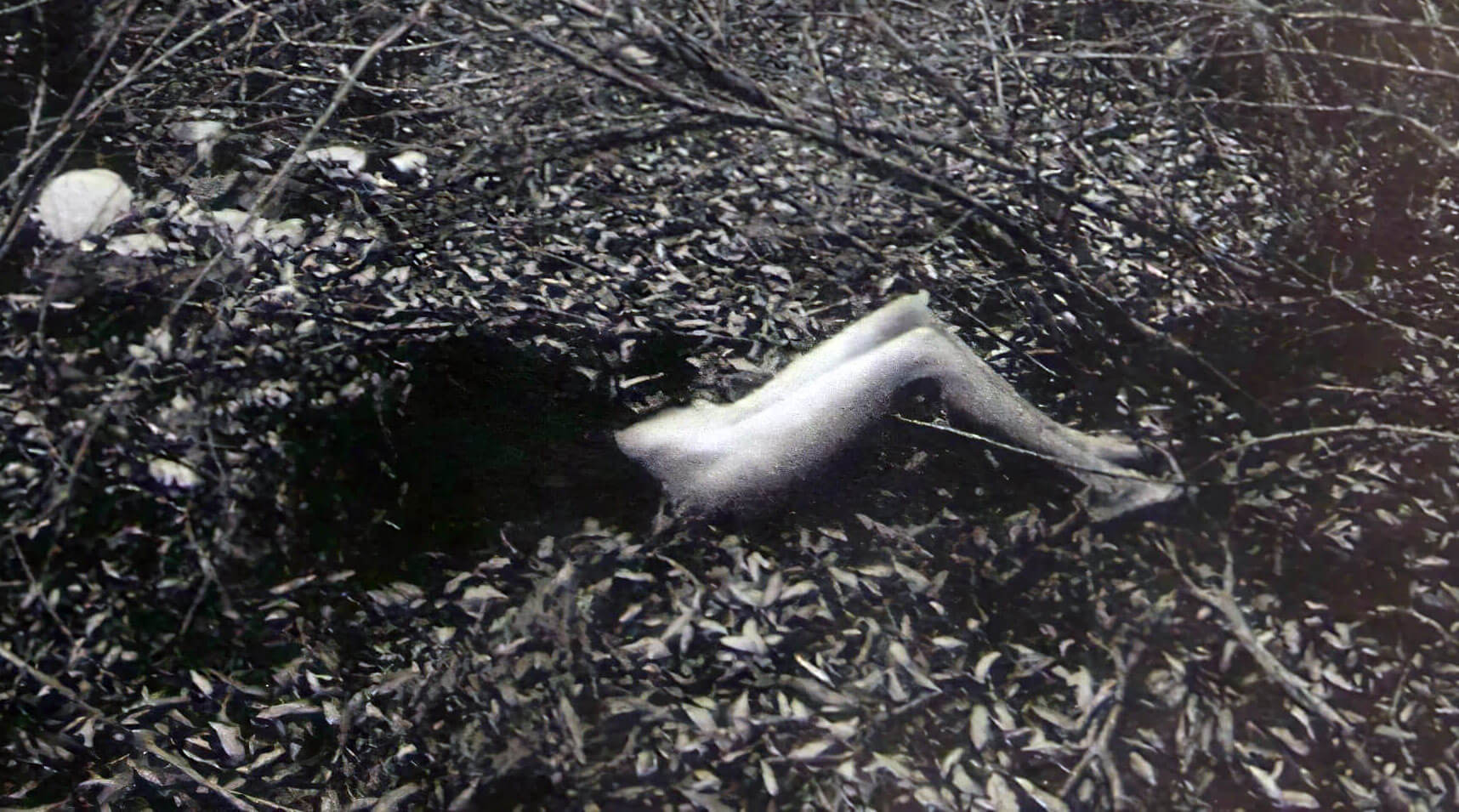 2. William Suff Murders
Meet William Suff, a real-life monster who raped, tortured, stabbed, strangled, and mutilated at least 12 Riverside County sex workers in less than three years.
A man, who, 15 years before his murder spree, was convicted of beating his two-month-old daughter to death and sentenced to 70 years in prison, serving only ten before being released on parole in 1984.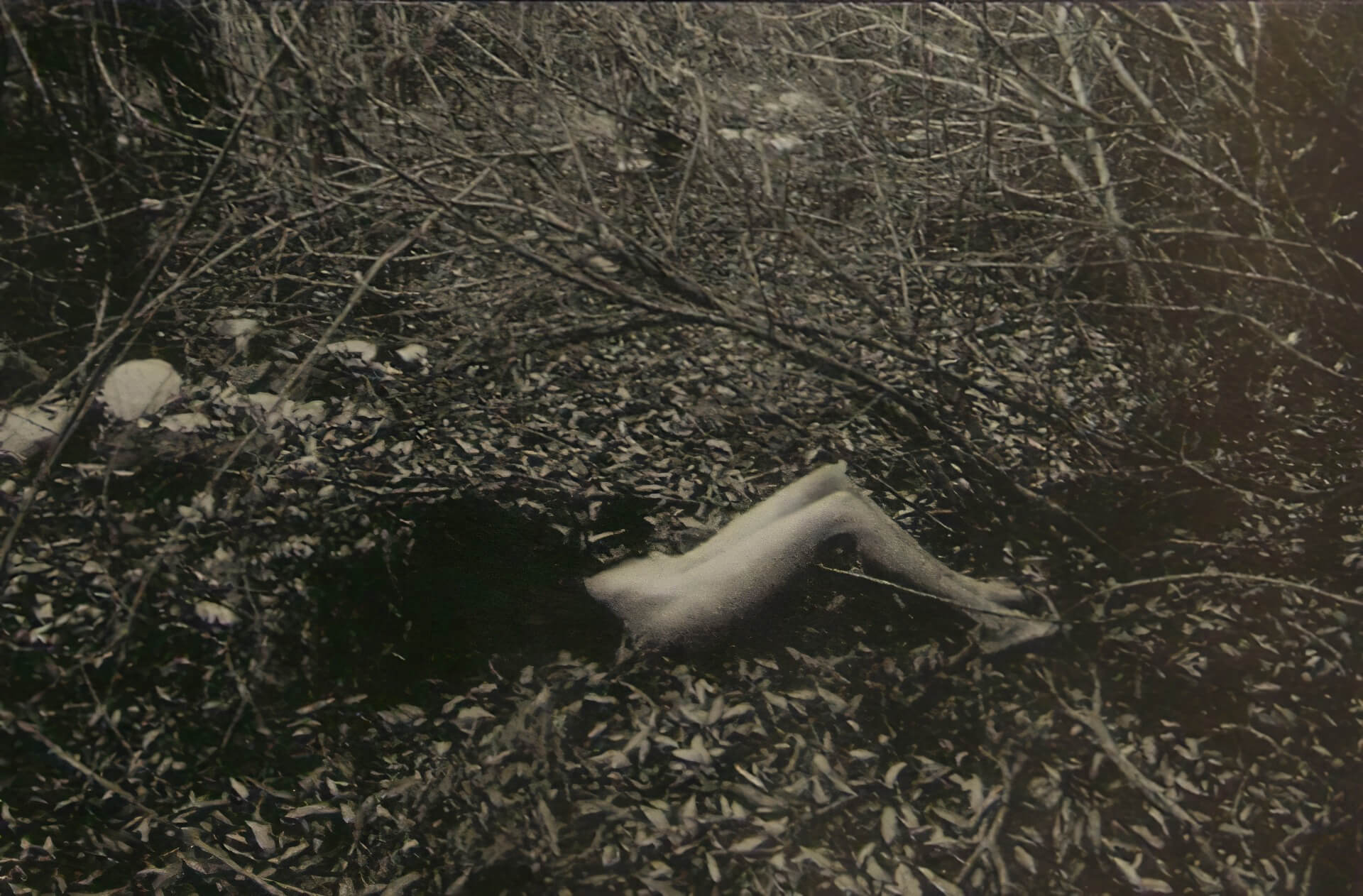 Five years later, he began cruising around red-light districts in a van, killing as many as 22 innocent prostitutes.
Described by neighbors as "a friendly nerd who was always doing things to help people," Suff allegedly used the breast of one of his victims in his prize-winning chili.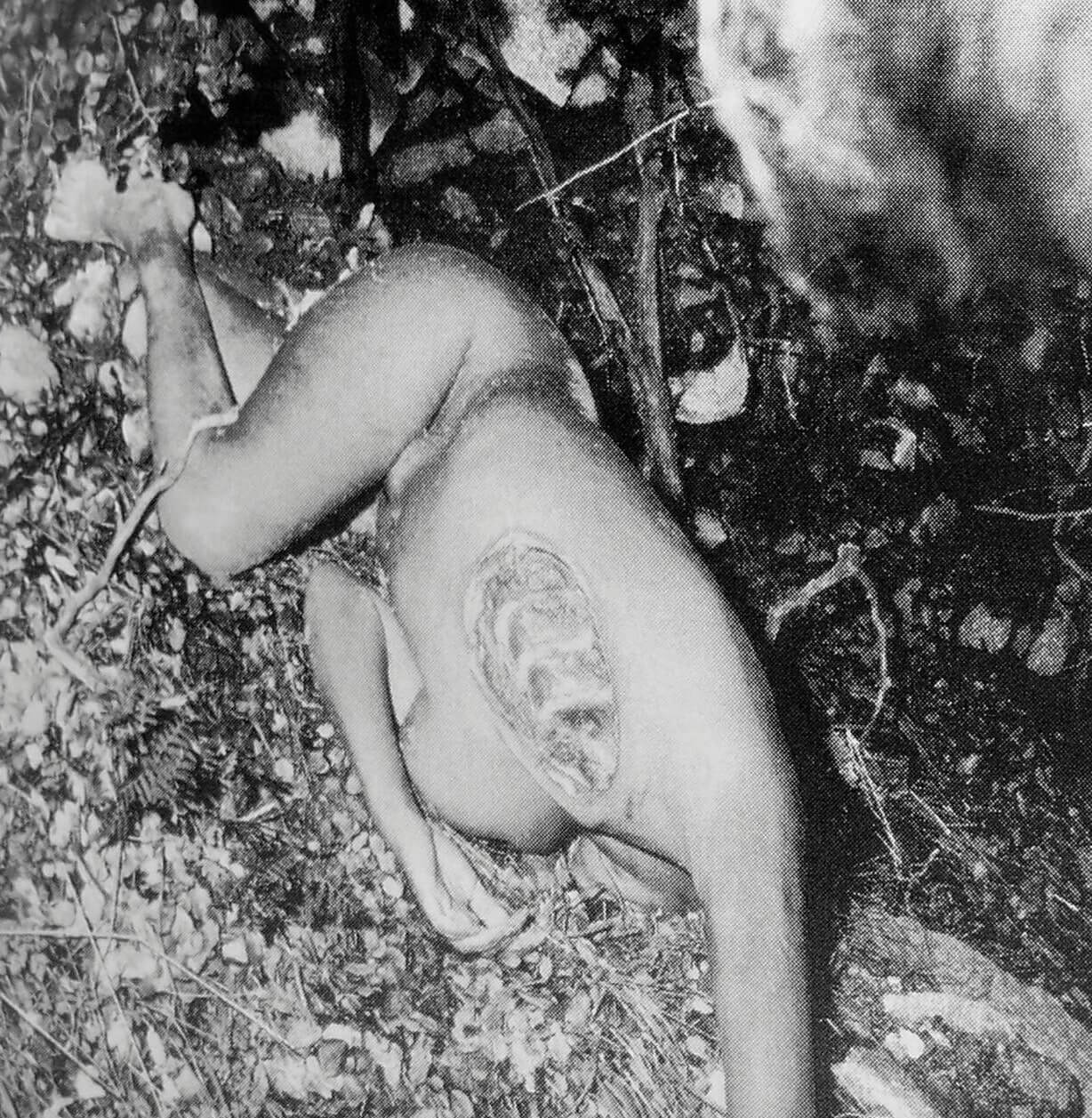 Viewed as a seemingly model citizen, Suff successfully blended into society and was once hired to deliver furniture to the serial killer task force investigating his crimes.
His killing spree came to an end on January 9, 1992, when Suff was arrested during a routine traffic stop after a police officer found a bloody knife and objects believed to be related to the killings.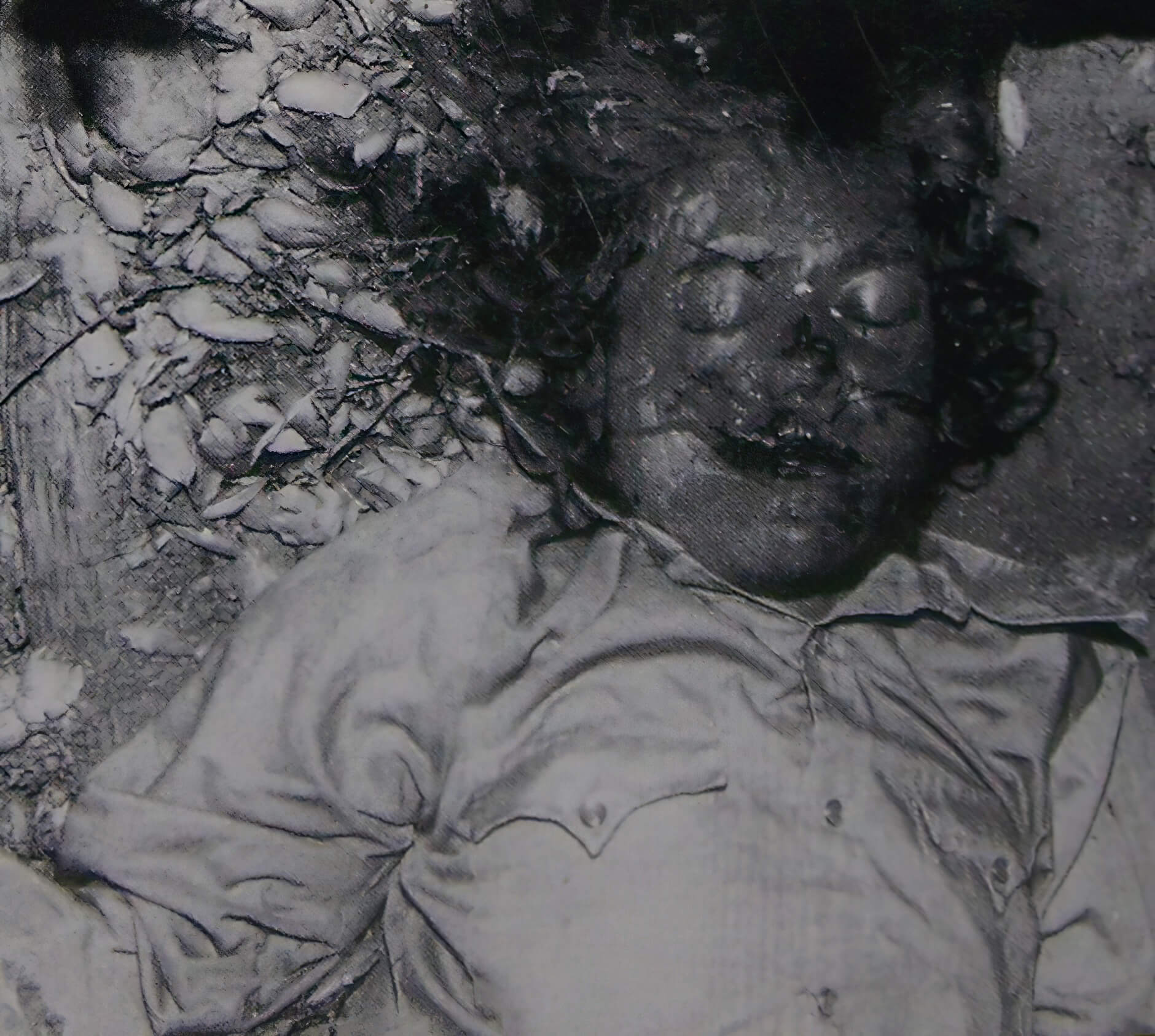 During closing arguments to the jury during Suff's trial, prosecutor Paul E. Zellerbach, said:
"I submit to you, Mr. Suff is no longer a member of the human race. By the nature of the crimes he has committed, he has no heart, he has no soul and, by God, he has no conscience."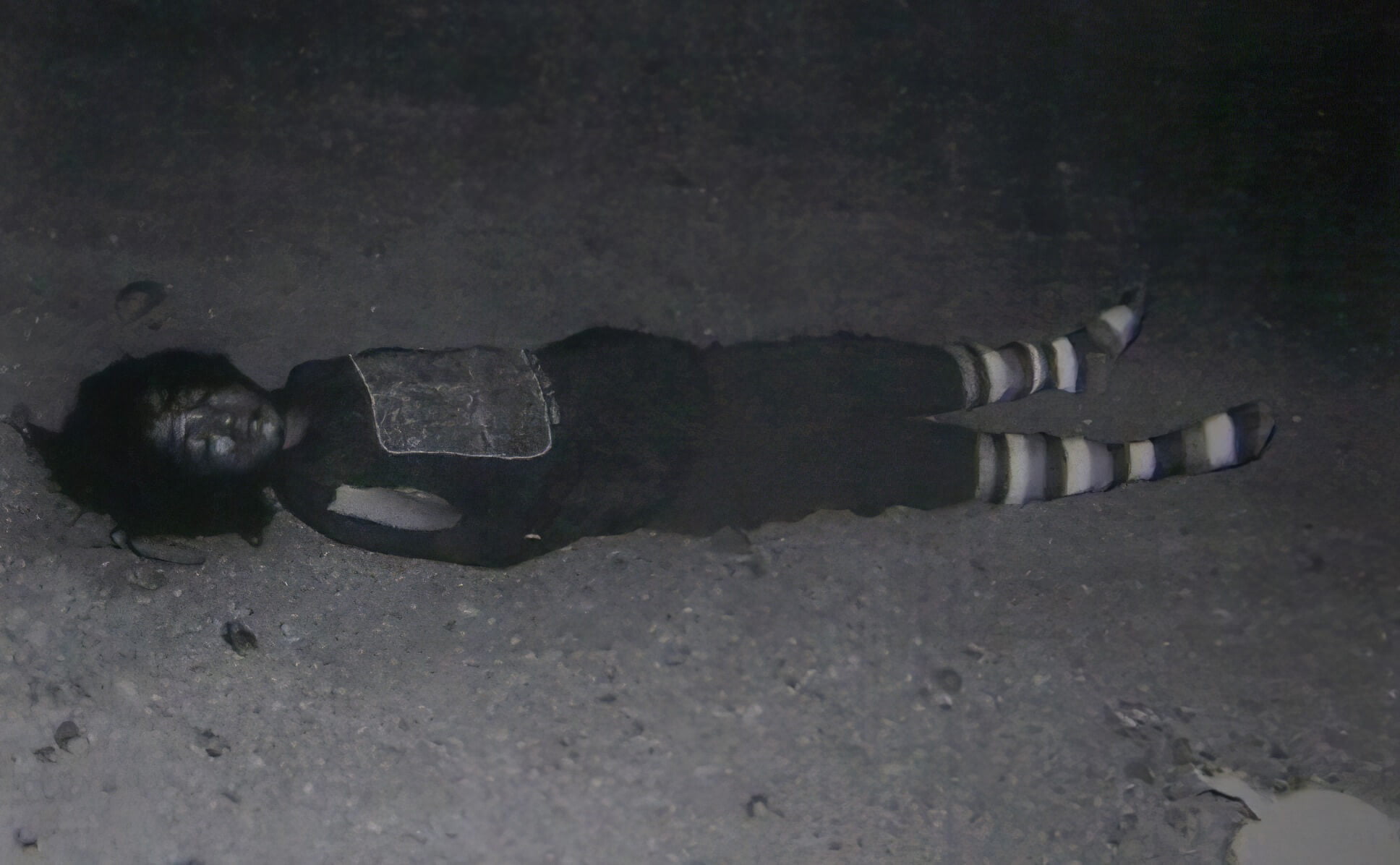 On October 26, 1995, William Suff was condemned to death and, to this date, resides on death row at San Quentin State Prison awaiting execution.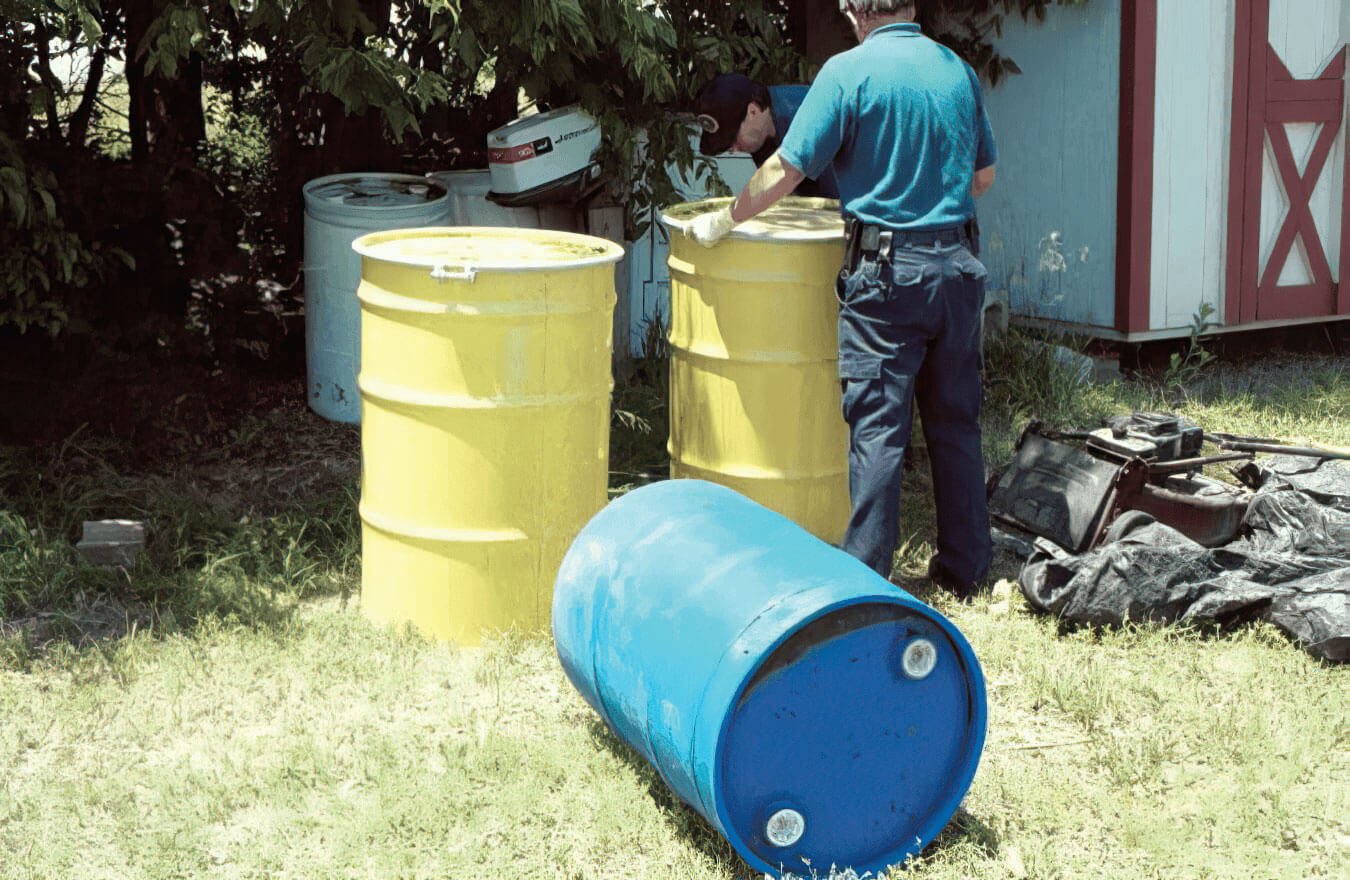 3. Edward Robinson's Farm
Dubbed "the Internet's first serial killer", John Edward Robinson killed eight young women whom he met on the Internet to fulfill his lust as a self-proclaimed "slave master."
On June 2, 2000, Robinson was arrested inside his house in Kansas, after two of his "slaves" had lodged battery and theft complaints against him. The usual glib and grandiose Robinson was visibly nervous as the police searched for evidence inside his home.
Photographs found on Robinson's computer revealed his intense interest in sadomasochism. He also had photos of his bound victims.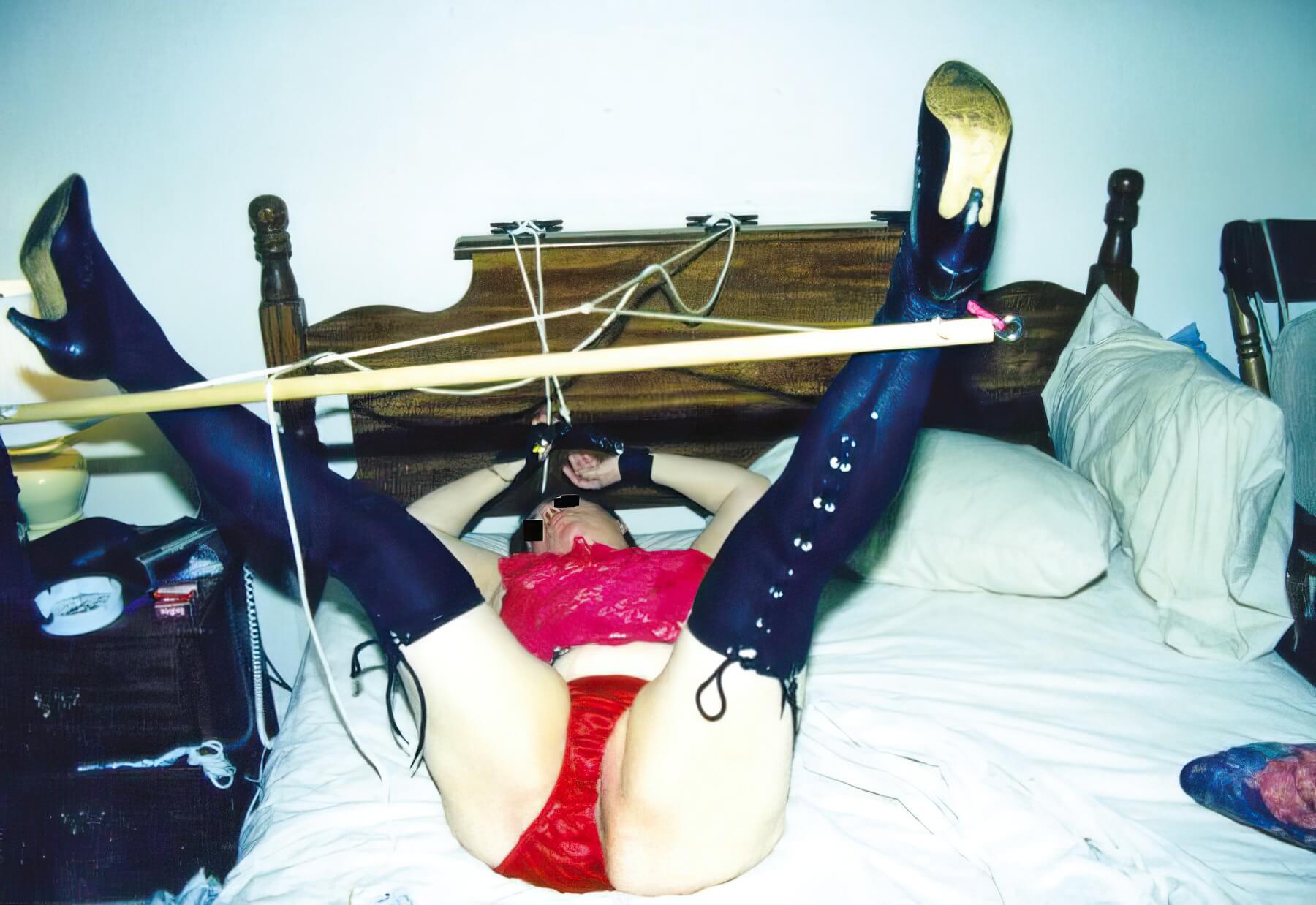 The task force continued then shifted their focus to Robinson's storage locker. Upon arrival, detectives immediately began locating pictures and documents of the missing women from the 1980s.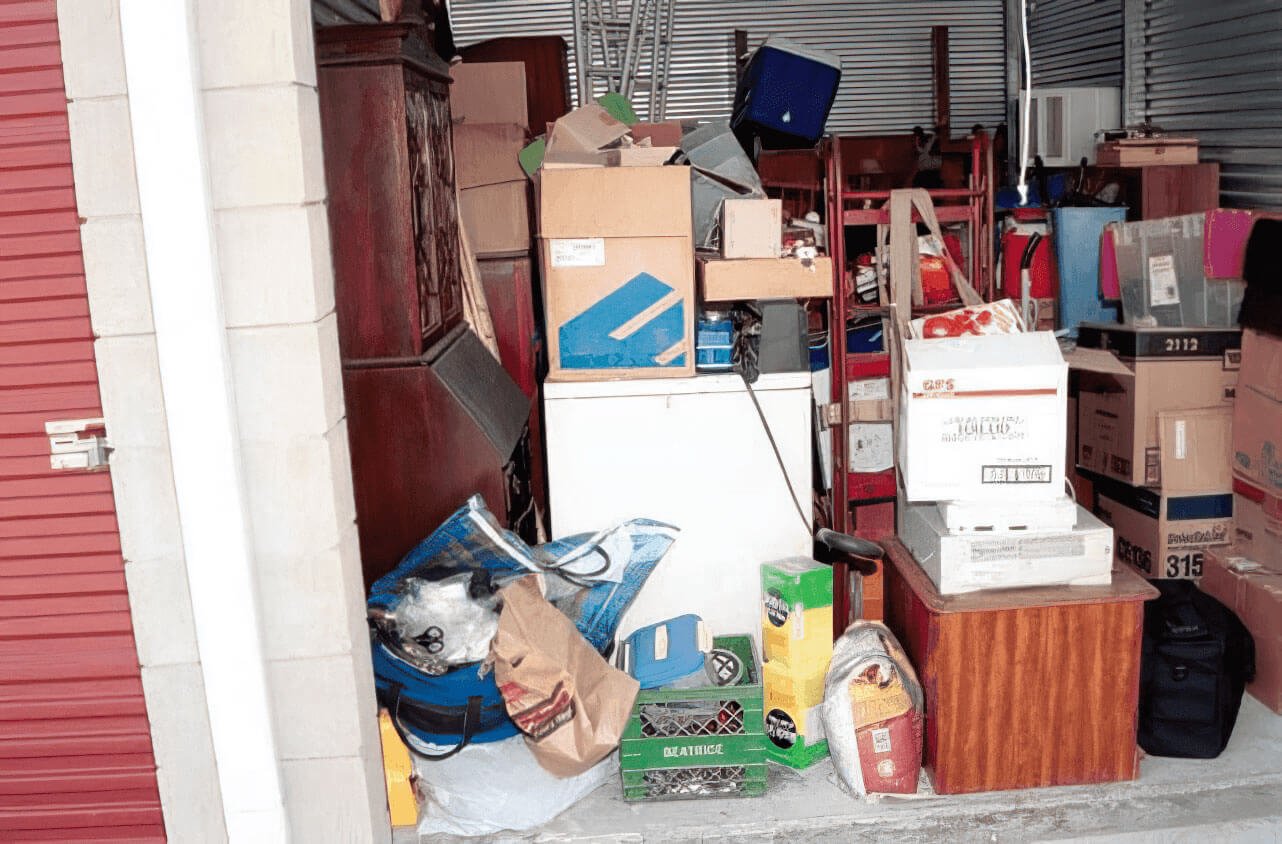 As the detectives continued the search, they recovered sex toys, slave contracts, envelopes addressed to the missing women's relatives, and blank sheets of paper signed with the names of the missing women.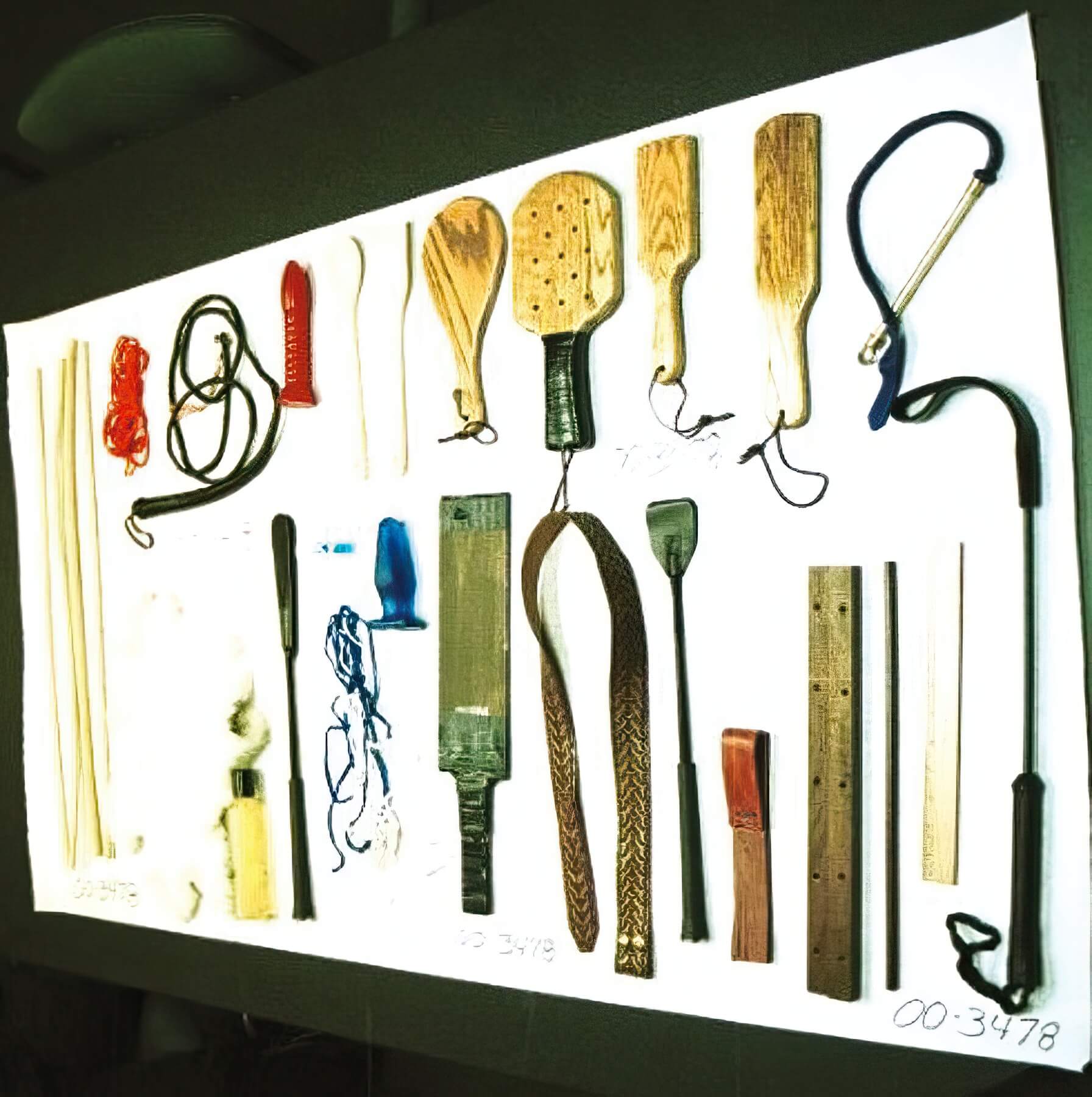 With a wealth of evidence in their hands, the next day, detectives went to Robinson's 17-acre farm with three search-and-rescue dog teams. The search led investigators to the barrels near a shed.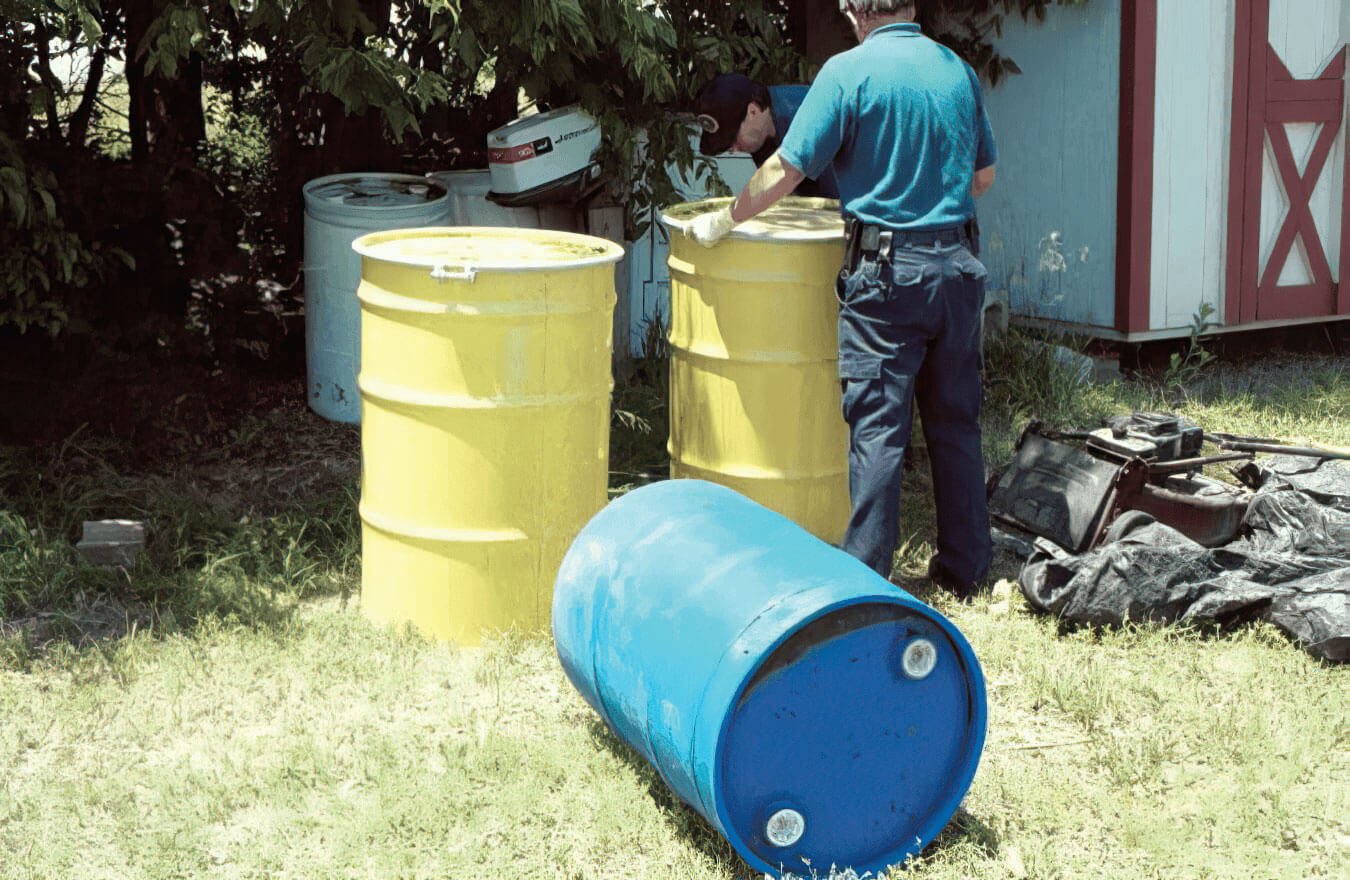 When the two barrels were opened, detectives stumbled upon the sight that still haunts them to this day.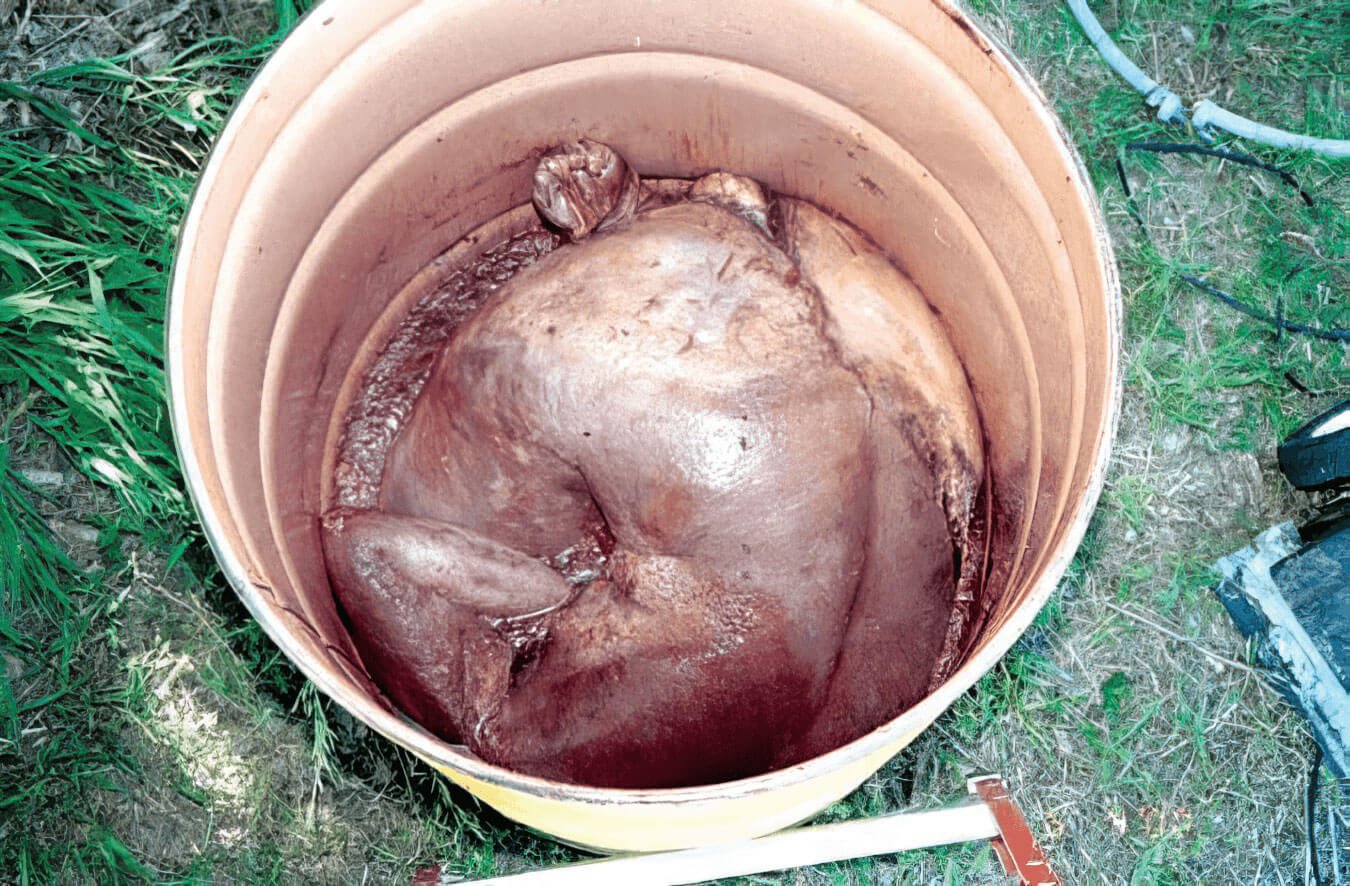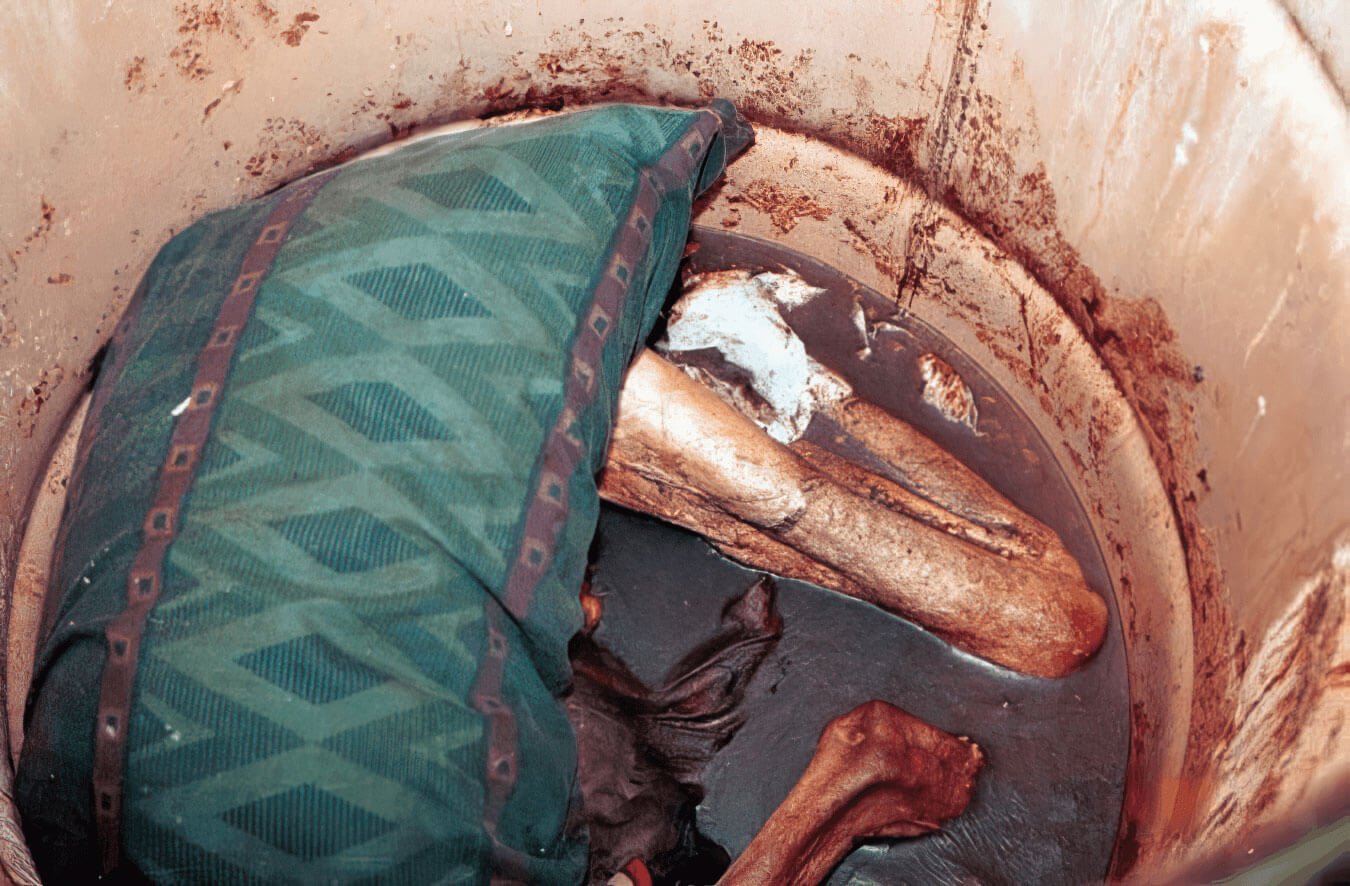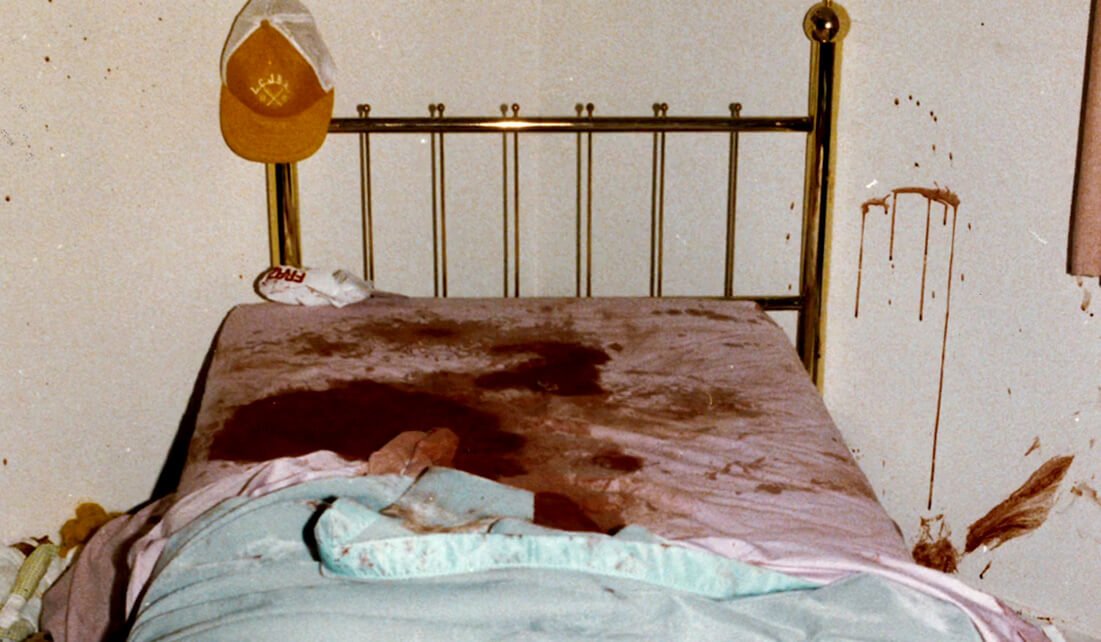 4. Richard Ramirez Murders
In the 1980s, California has seen a number of notorious killers, such as the Original Night Stalker, the Grim Sleeper, and the Freeway Killer.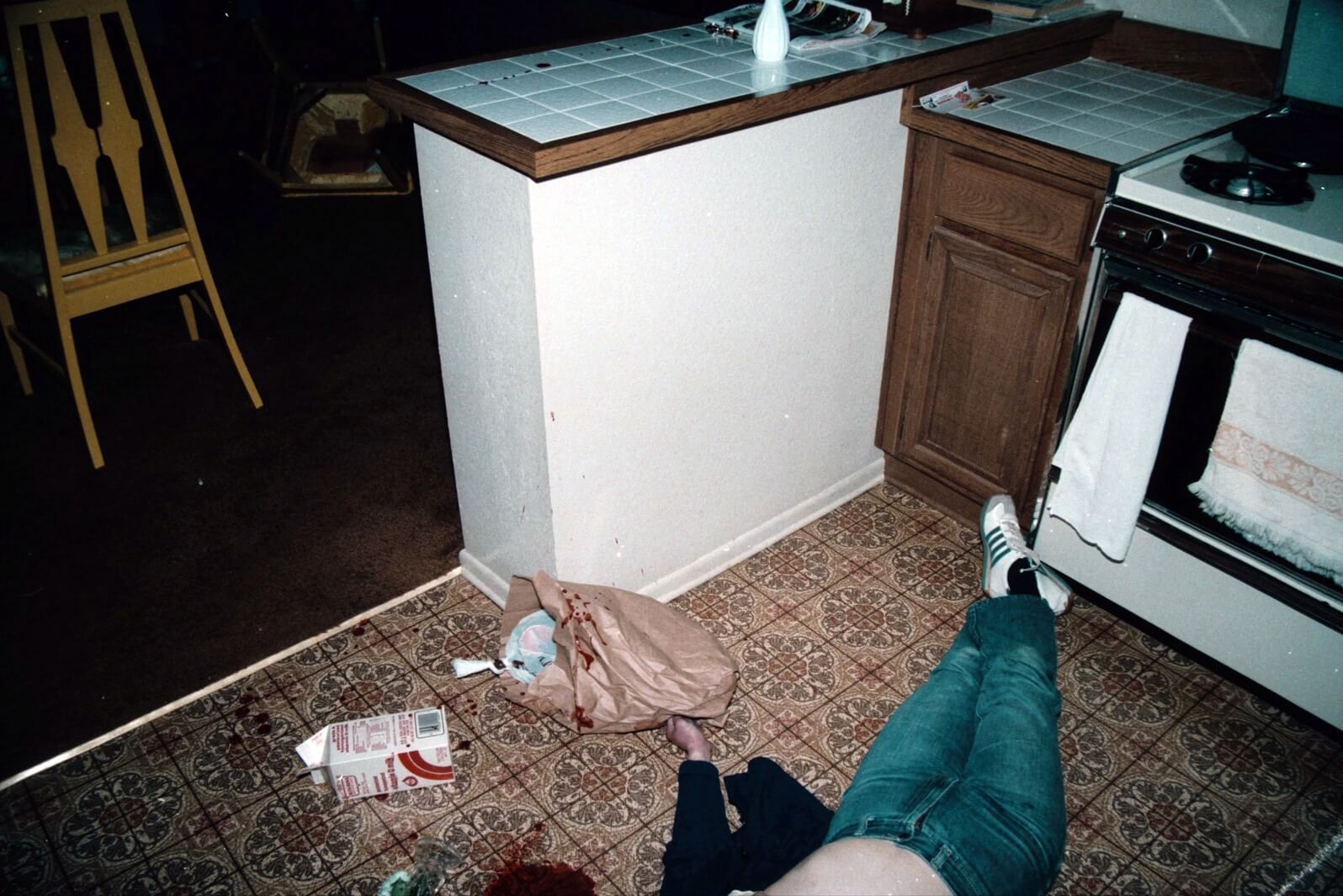 But there had never been one quite like Richard Ramirez, who, over a period of 14 months, killed 14 people and attempted to kill five more.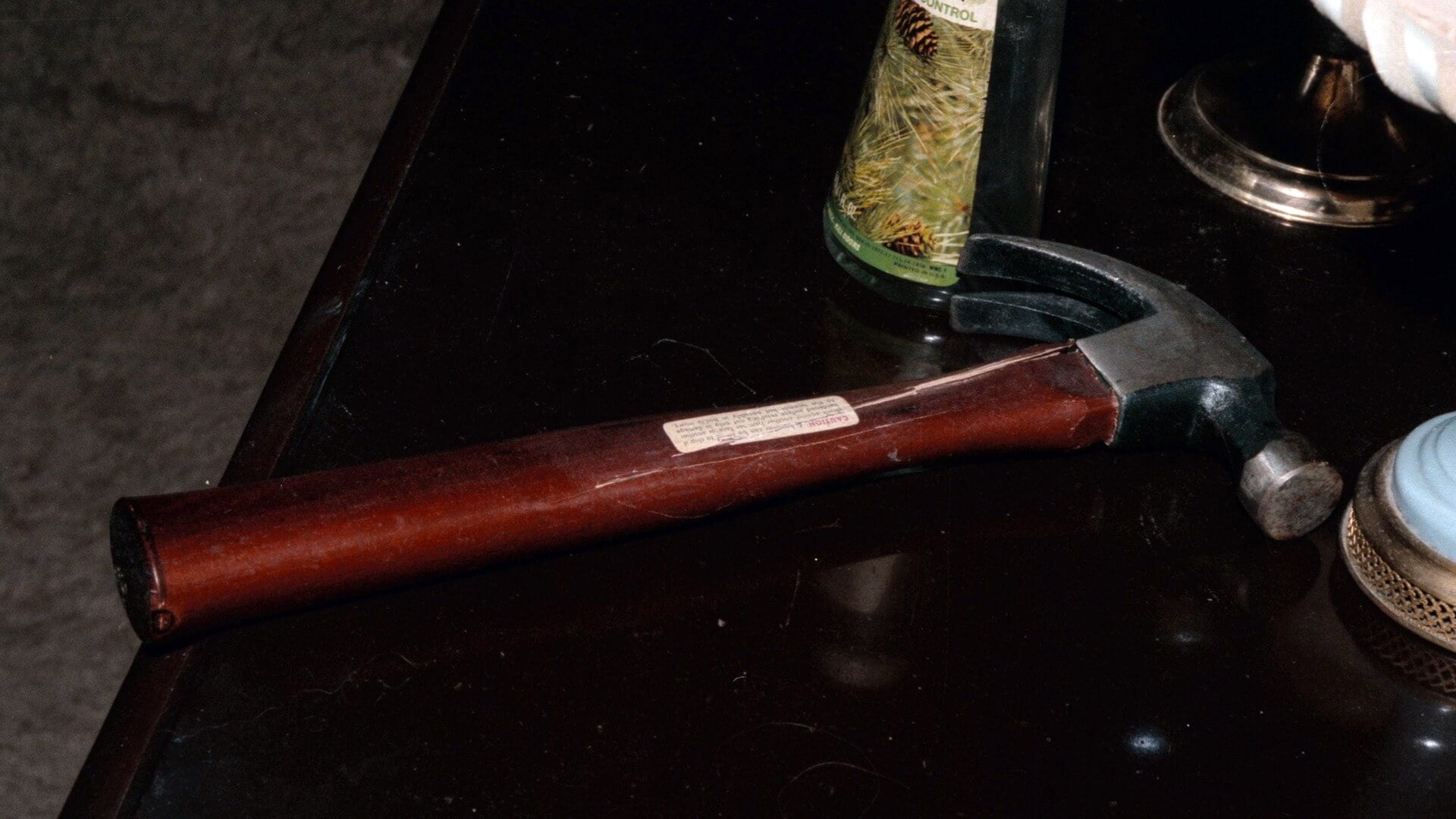 Known to use a wide variety of weapons, such as a handgun, knife, machete, tire iron, and hammer, Ramirez went down as one of the most ruthless serial killers of all time, earning him the flashy, fearsome tabloid nickname "The Night Stalker."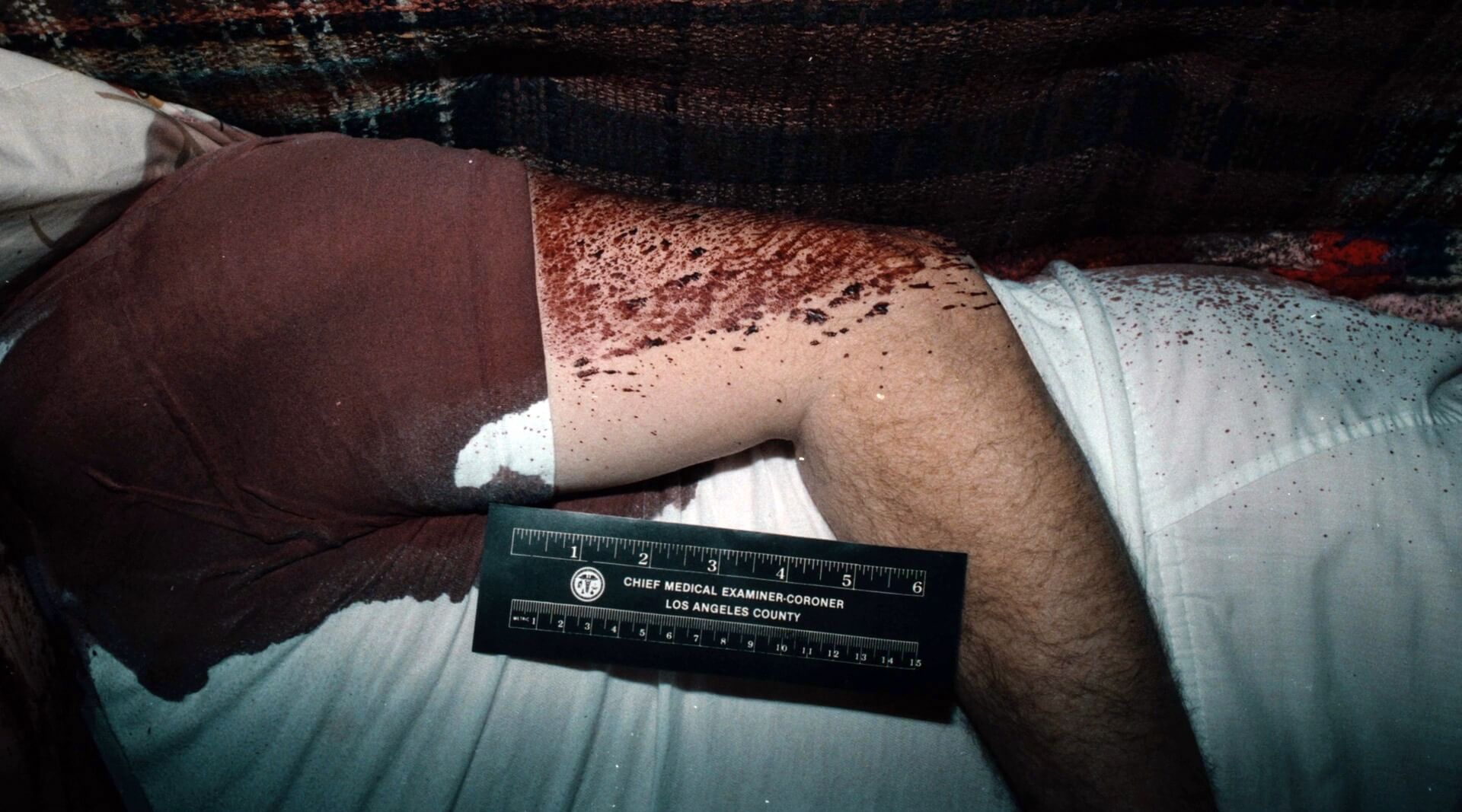 The judge who sentenced Ramirez remarked that his deeds exhibited "cruelty, callousness, and viciousness beyond any human understanding."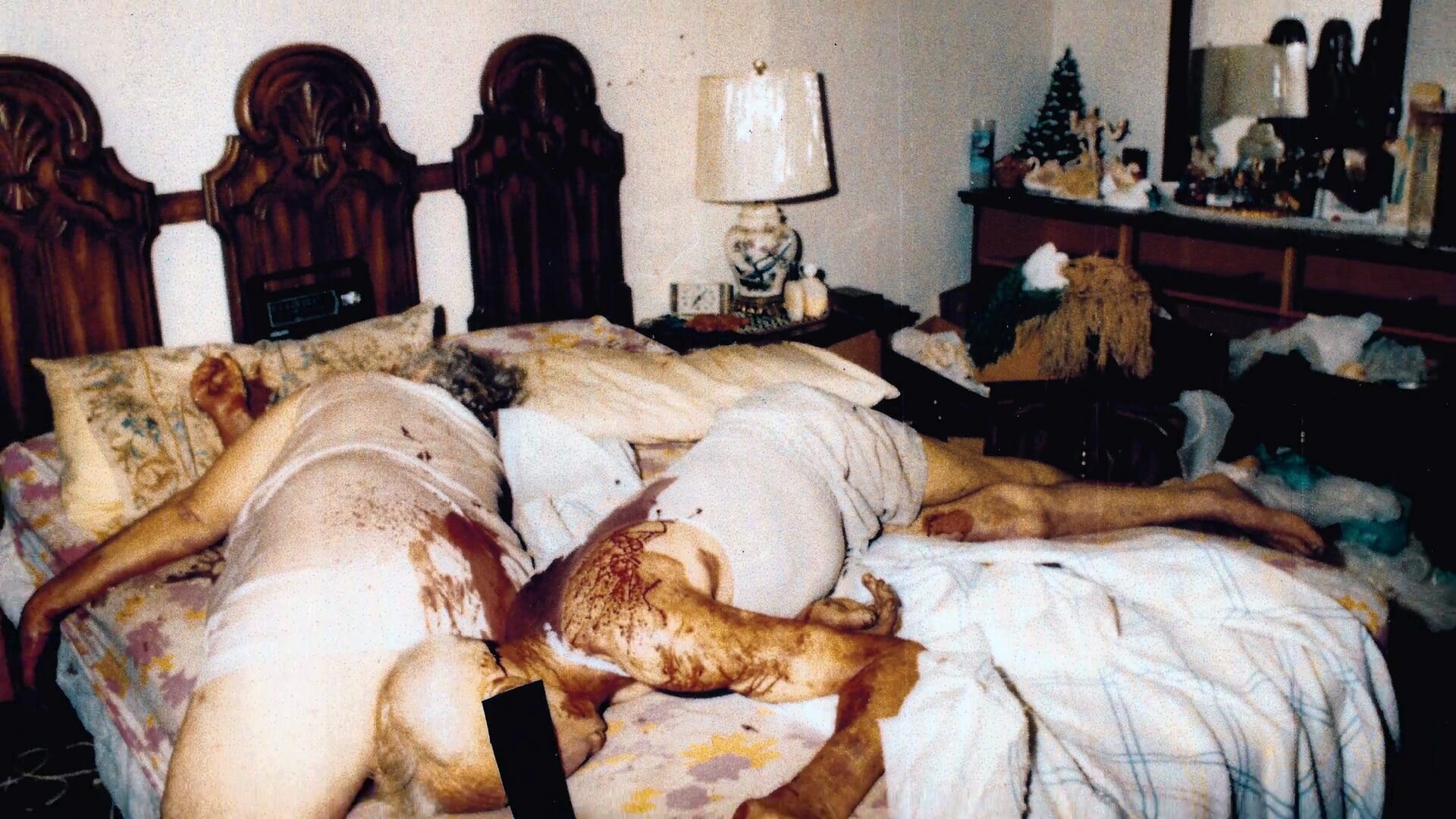 With plenty of horrific facts and stories surrounding Richard Ramirez, the visual retrospective of the Night Stalker's reign of terror remains one of the most spine-chilling pieces of true crime history.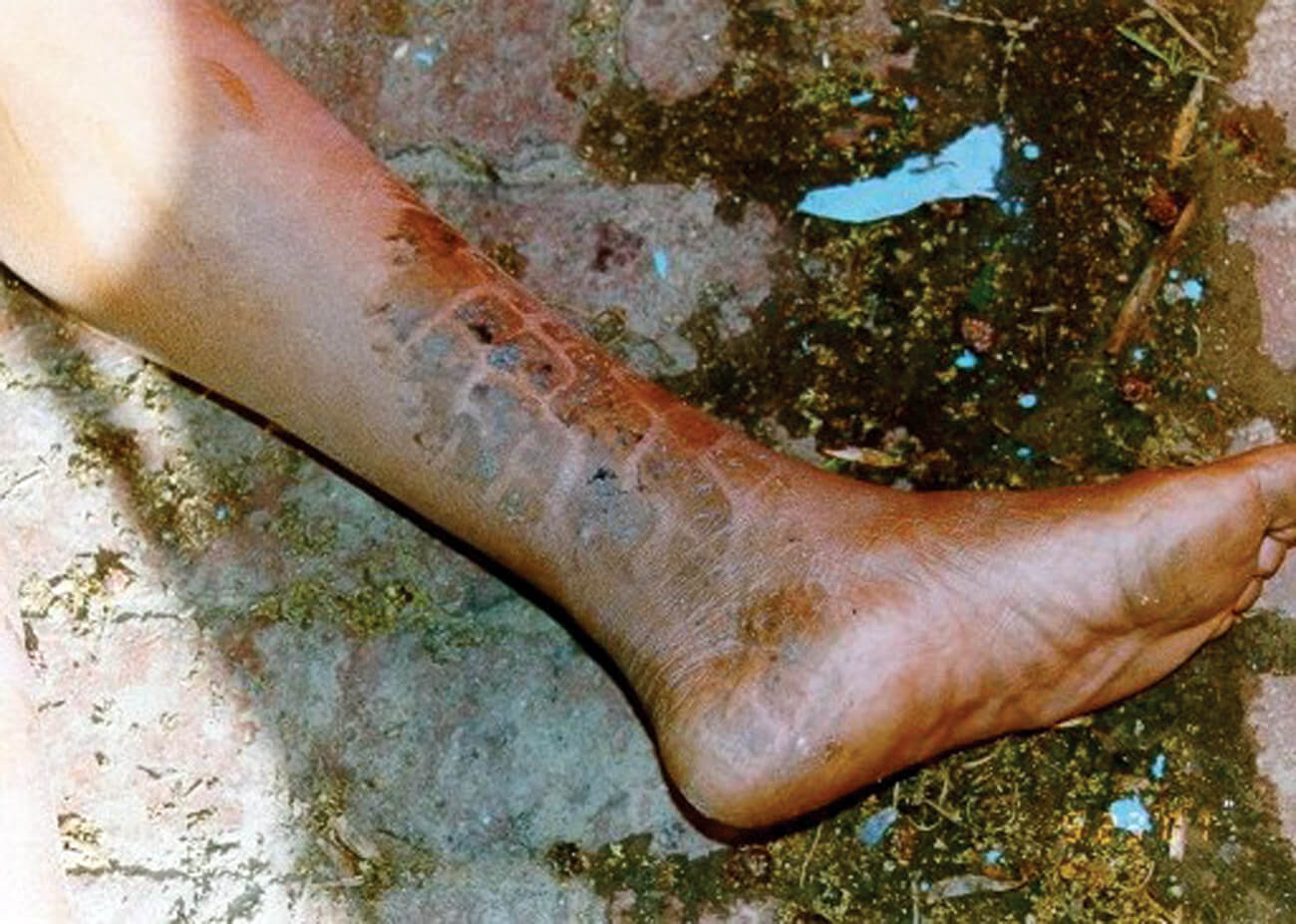 5. Maury Travis Murders
He's one of the most brutal serial killers of the modern era, who built a torture chamber inside his own house.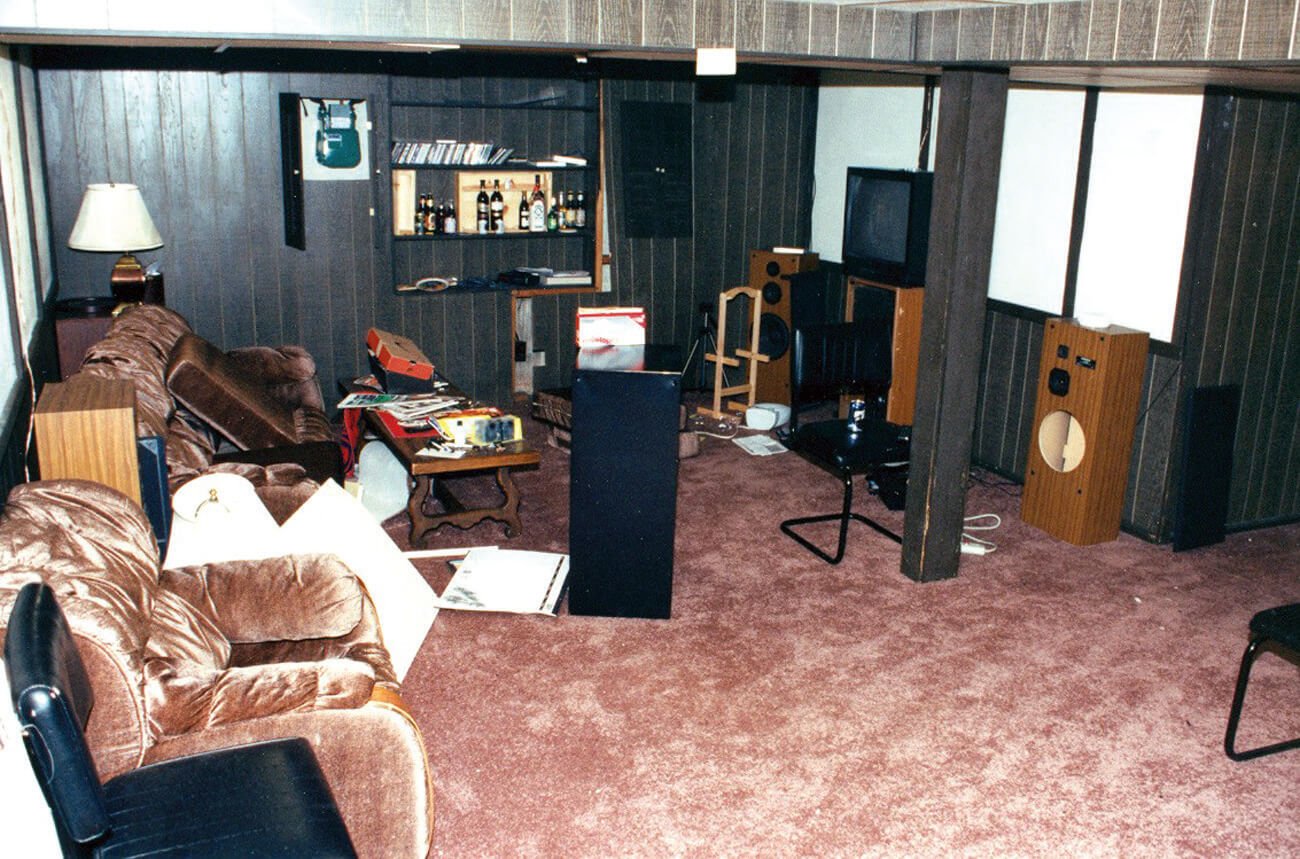 He's Maury Travis – a twisted man who taunted the police, took delight in torturing his victims, and completely mentally devastating them before the murders.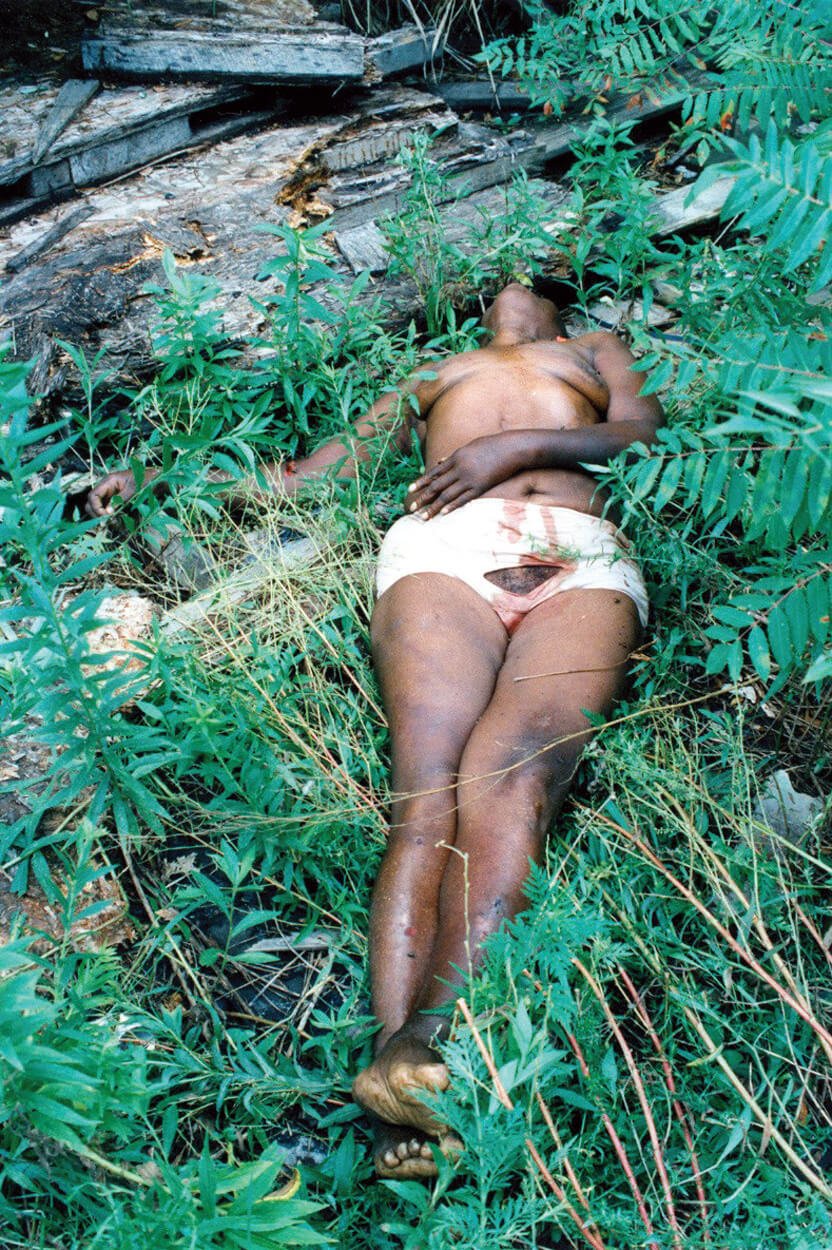 When police in St. Louis searched the killer's house, they found a secret torture chamber in the basement, with bondage equipment, a stun gun and clippings about the slayings he was suspected of.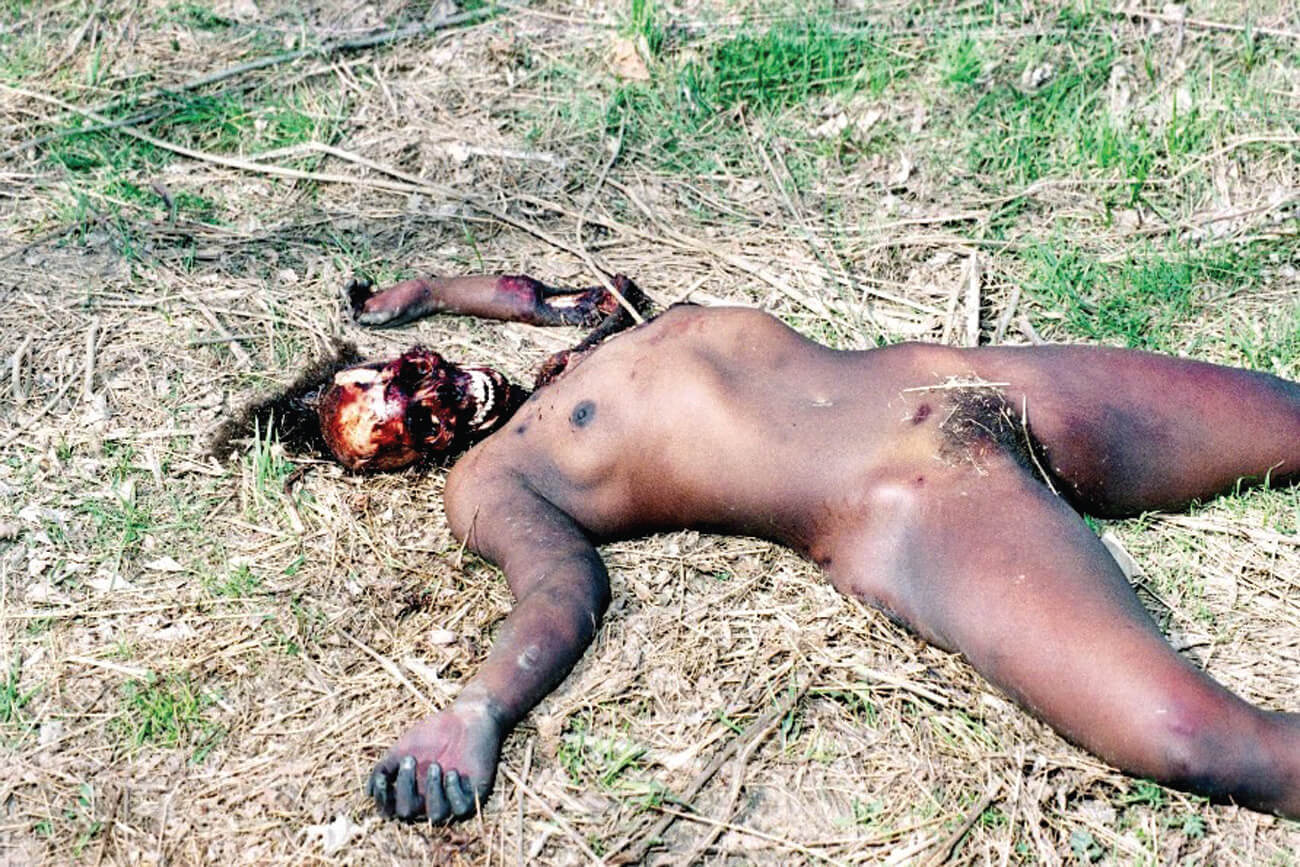 But, most chilling of all, they found a videotape containing footage of his crimes. The tape, labeled "Your Wedding Day," showed Travis tying women up and torturing and raping them. One scene showed him apparently strangling one of his victims to death.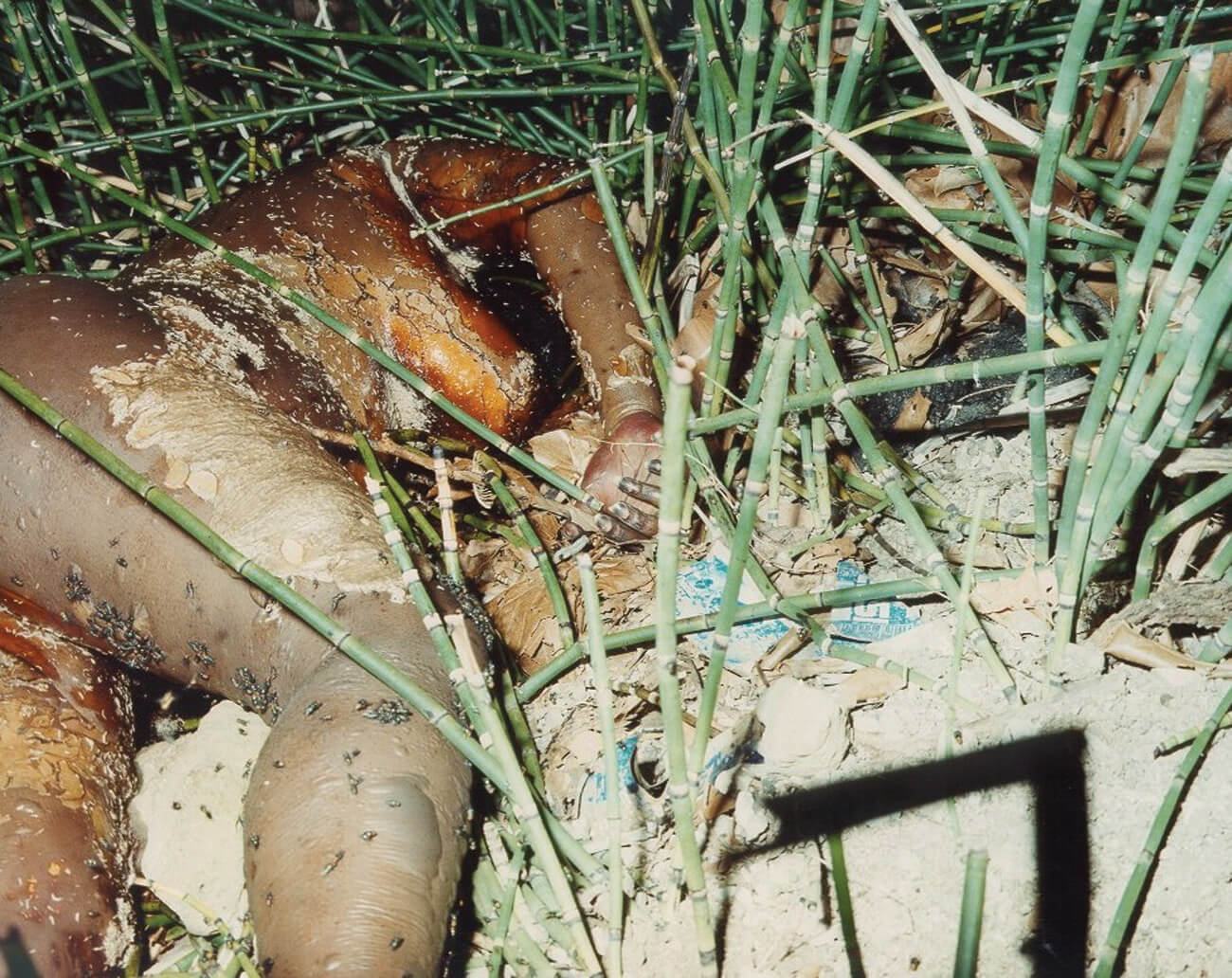 The scenes on the tape were so disturbing that Police Chief Joe Mokwa ordered psychological counseling for the officers who viewed them.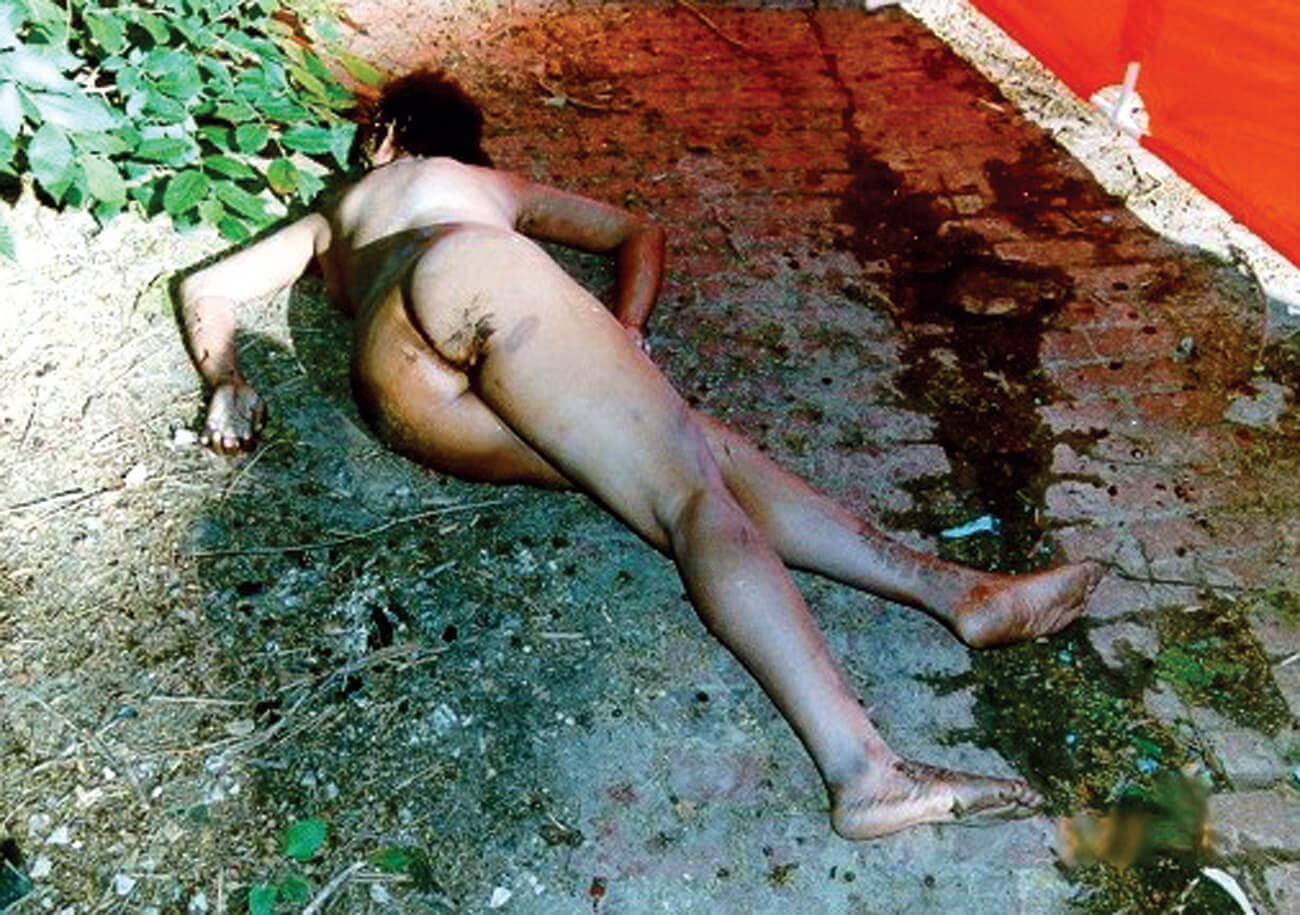 Police believe he killed between 12 and 20 women, but in a letter Travis sent to the St. Louis Post-Dispatch, which helped lead police to him, the killer boasted of killing 17 women.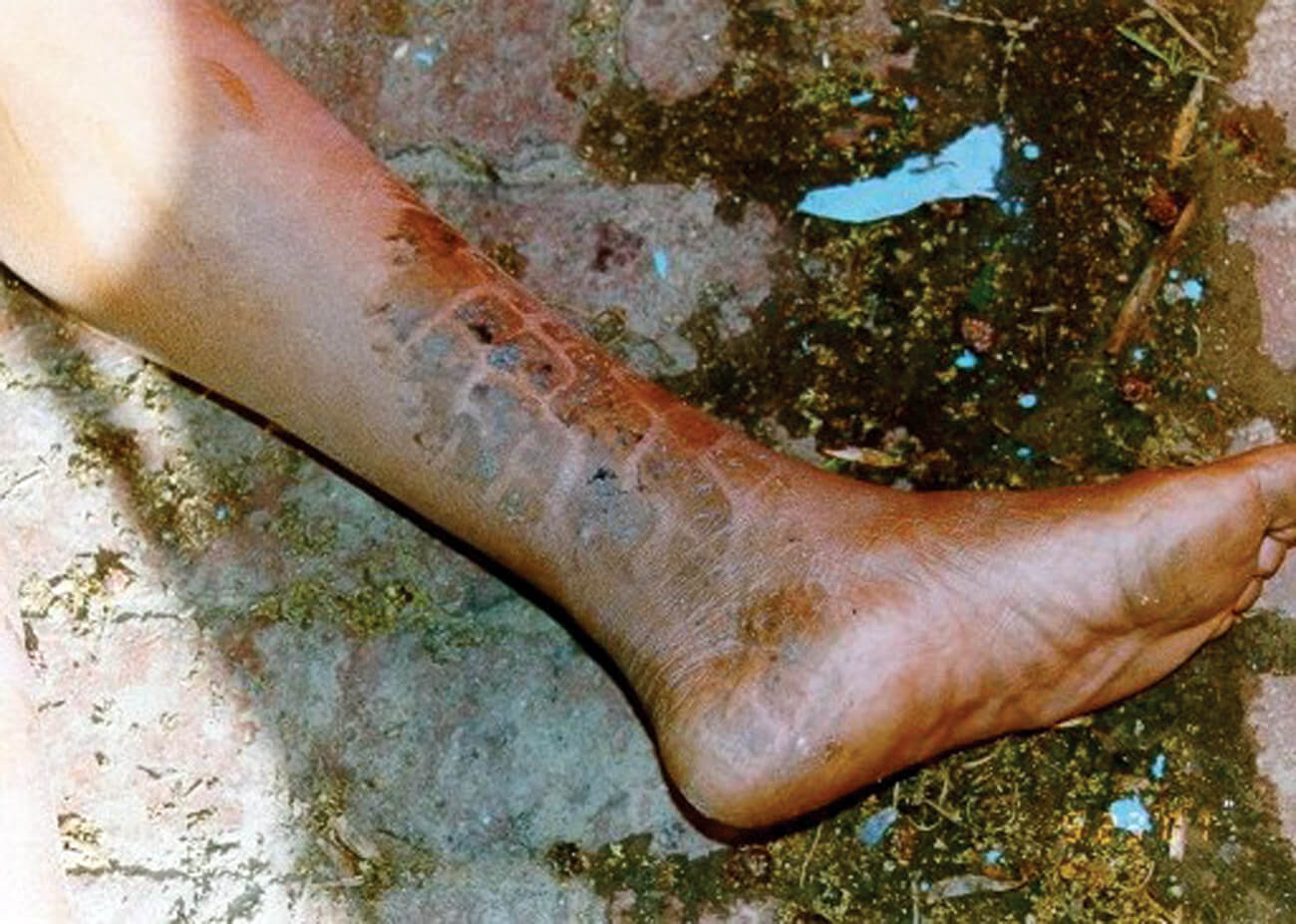 On June 10, 2002, despite being held on suicide watch Travis managed to hang himself before admitting to any of the murders. Despite that, Travis went down as one of the worst serial killers in Missouri history.
6. Richard Cottingham Murders
Today, Times Square is glittering with dazzling neon lights and giant digital billboards. It's big, bright, and unforgettable. But in the 1970s, "the heart of the world" was a hunting ground for the American Jack the Ripper, Richard Cottingham.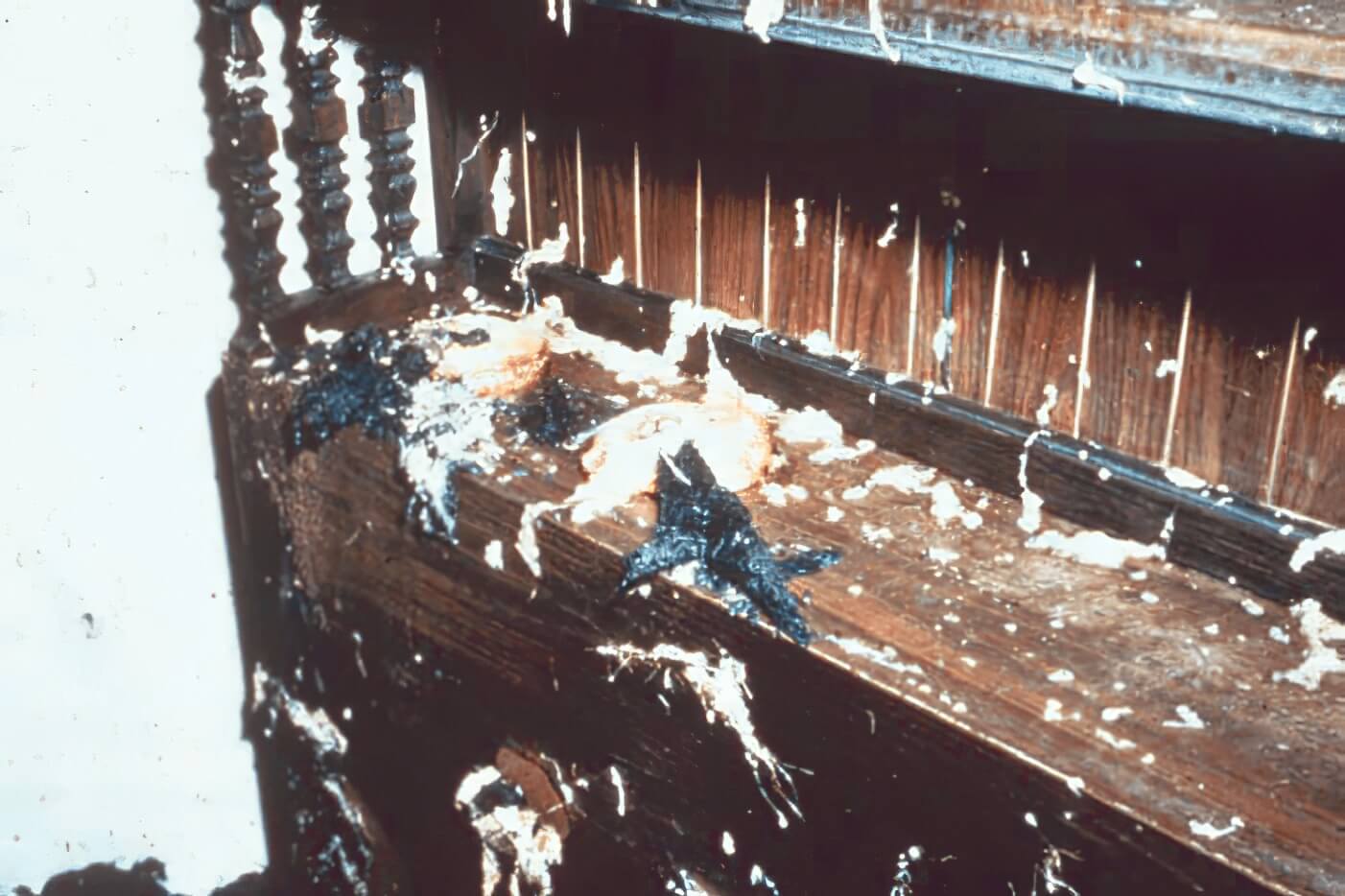 Between 1967 and 1980, Cottingham brutally murdered and dismembered at least 6 women, and claimed to have killed at least 80 more.
Known as the Torso Killer for his unique MO of dismembering the victims and leaving only their torsos behind, Cottingham is still considered to be one of the most sadistic serial killers in American history.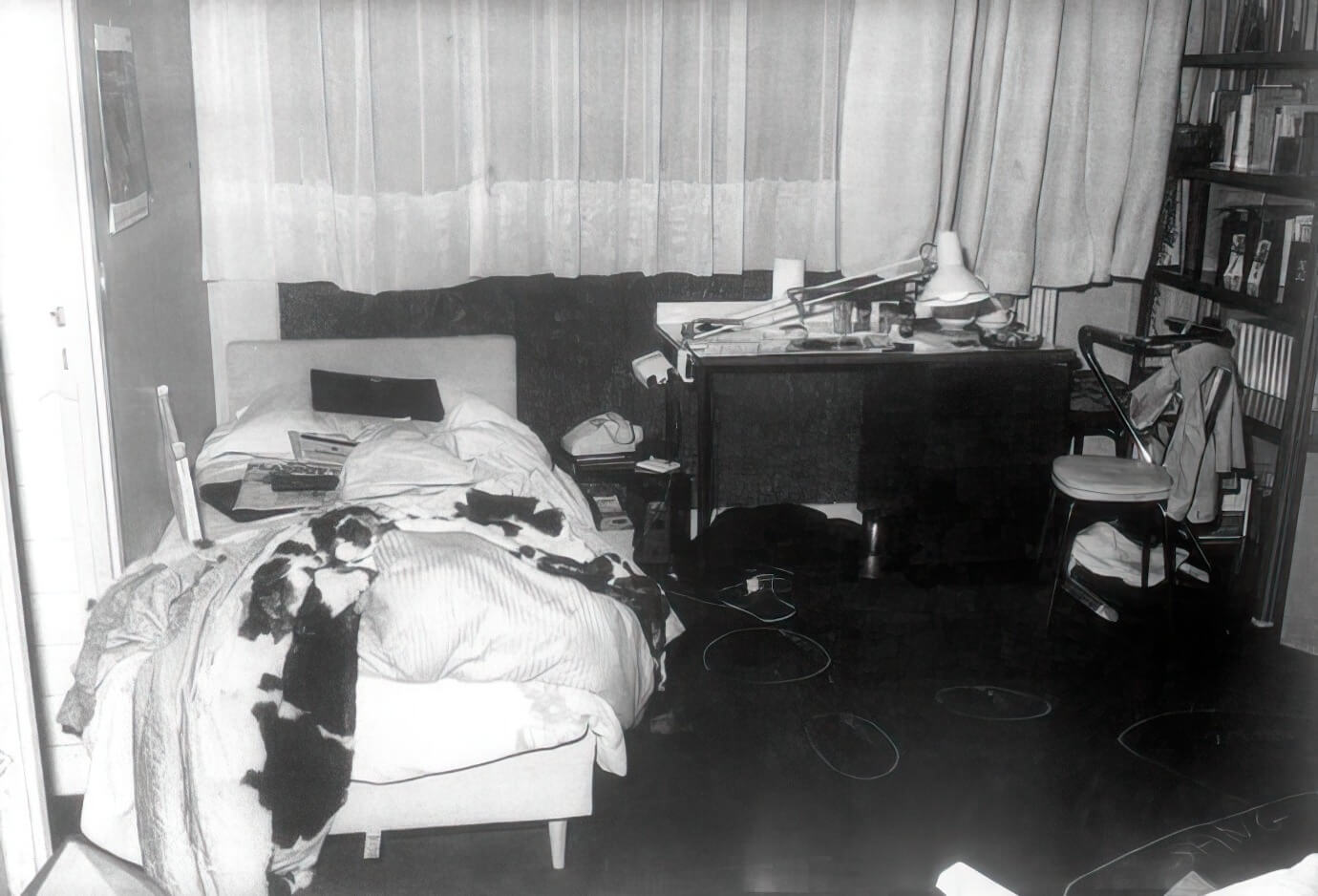 7. Issei Sagawa's Apartment
On June 11, 1981, 32-year-old literature student Issei Sagawa invited his 25-year-old classmate to dinner at his apartment in Paris under the pretext of translating poetry for a school assignment.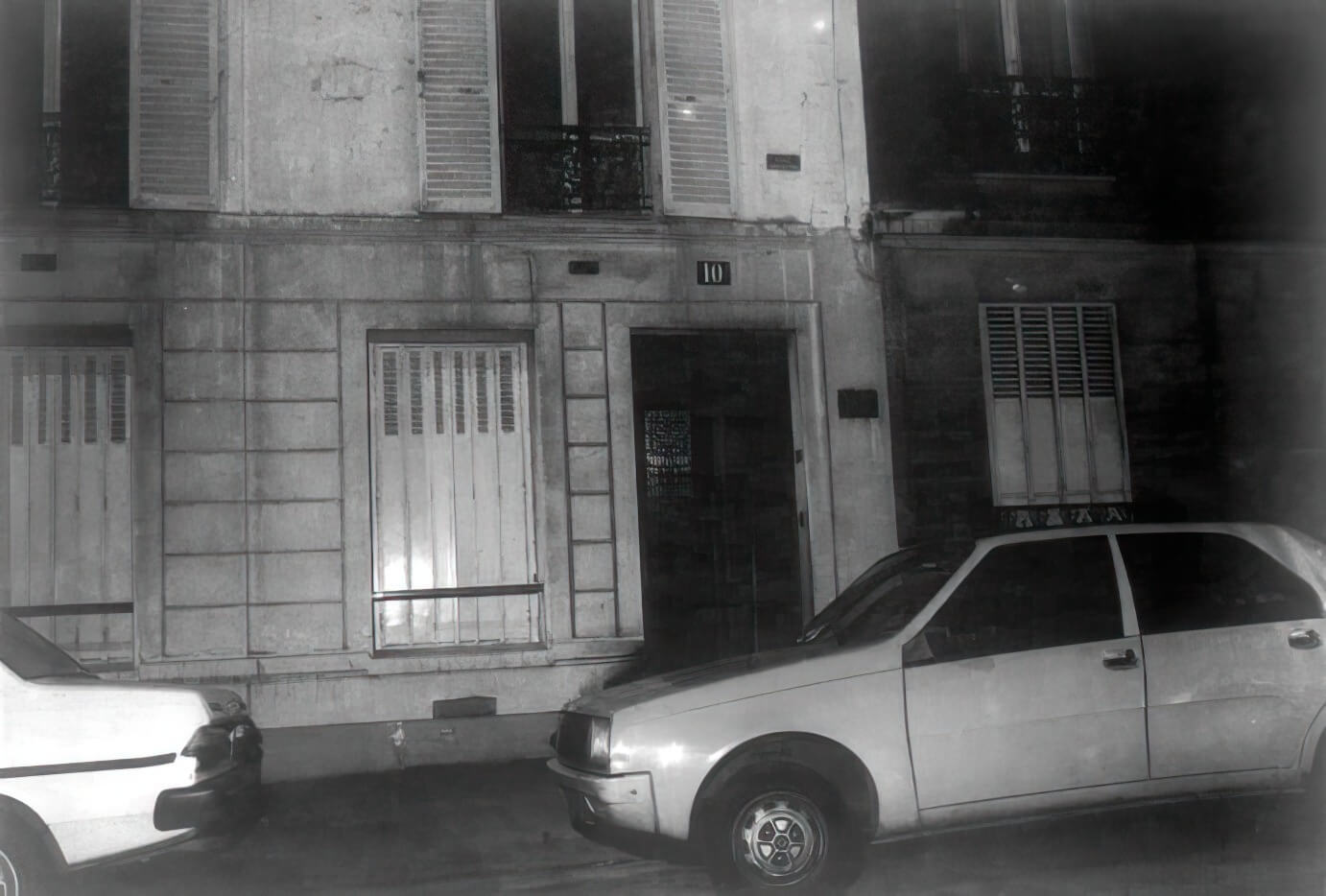 After she arrived and began reading, Sagawa shot her in the neck with a rifle. The killer fainted due to the shock of shooting her but soon awoke to realize that he had to carry out his plan of killing and eating her.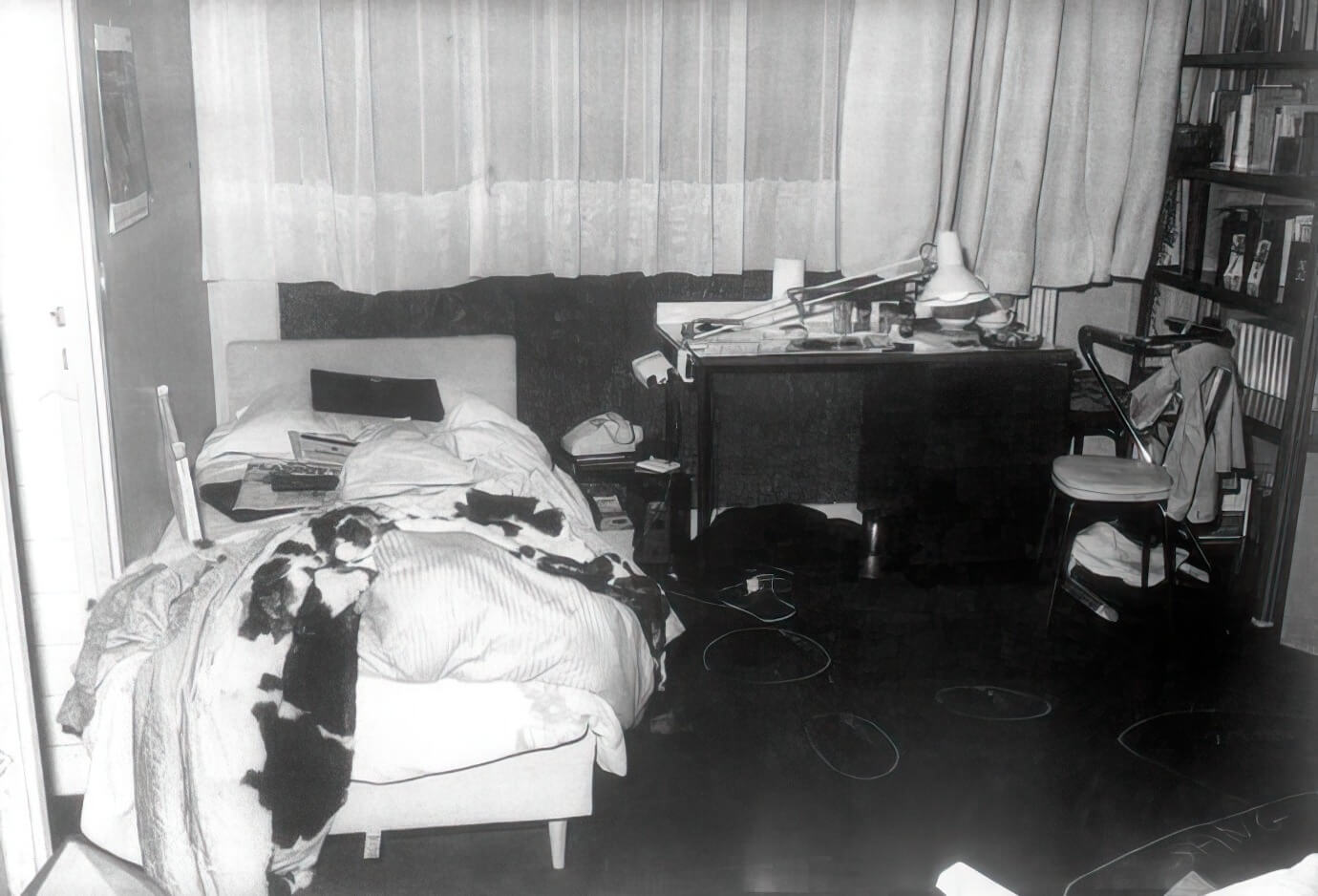 Sagawa selected her for her health and beauty – characteristics he felt he lacked. The infamous cannibal considered himself weak, ugly, small, and claimed he wanted to absorb her energy.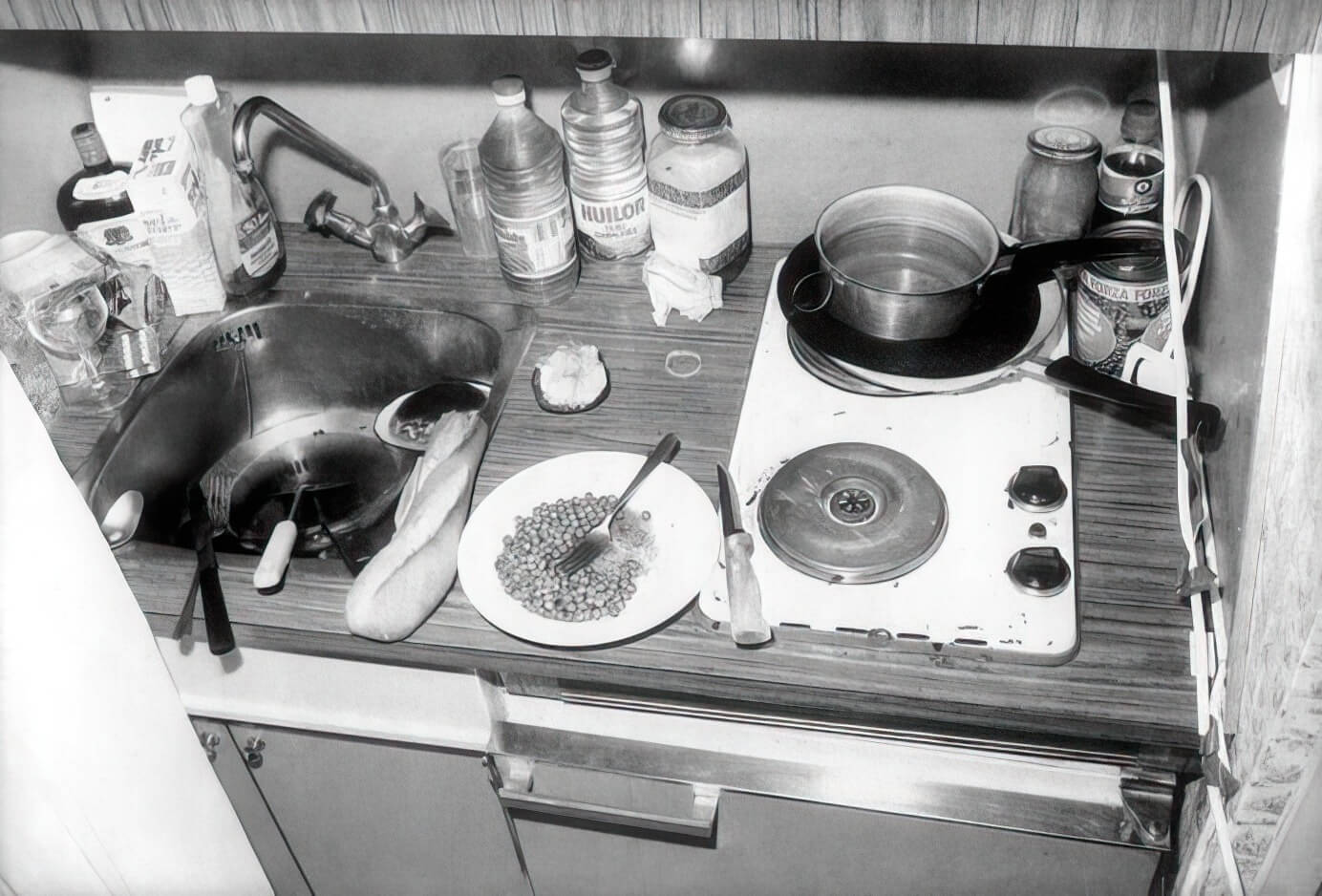 Sagawa then had sex with her corpse and ate various parts of her body, eating most of her breasts and face, saving other pieces in his refrigerator. He also took photographs of her at each eating stage.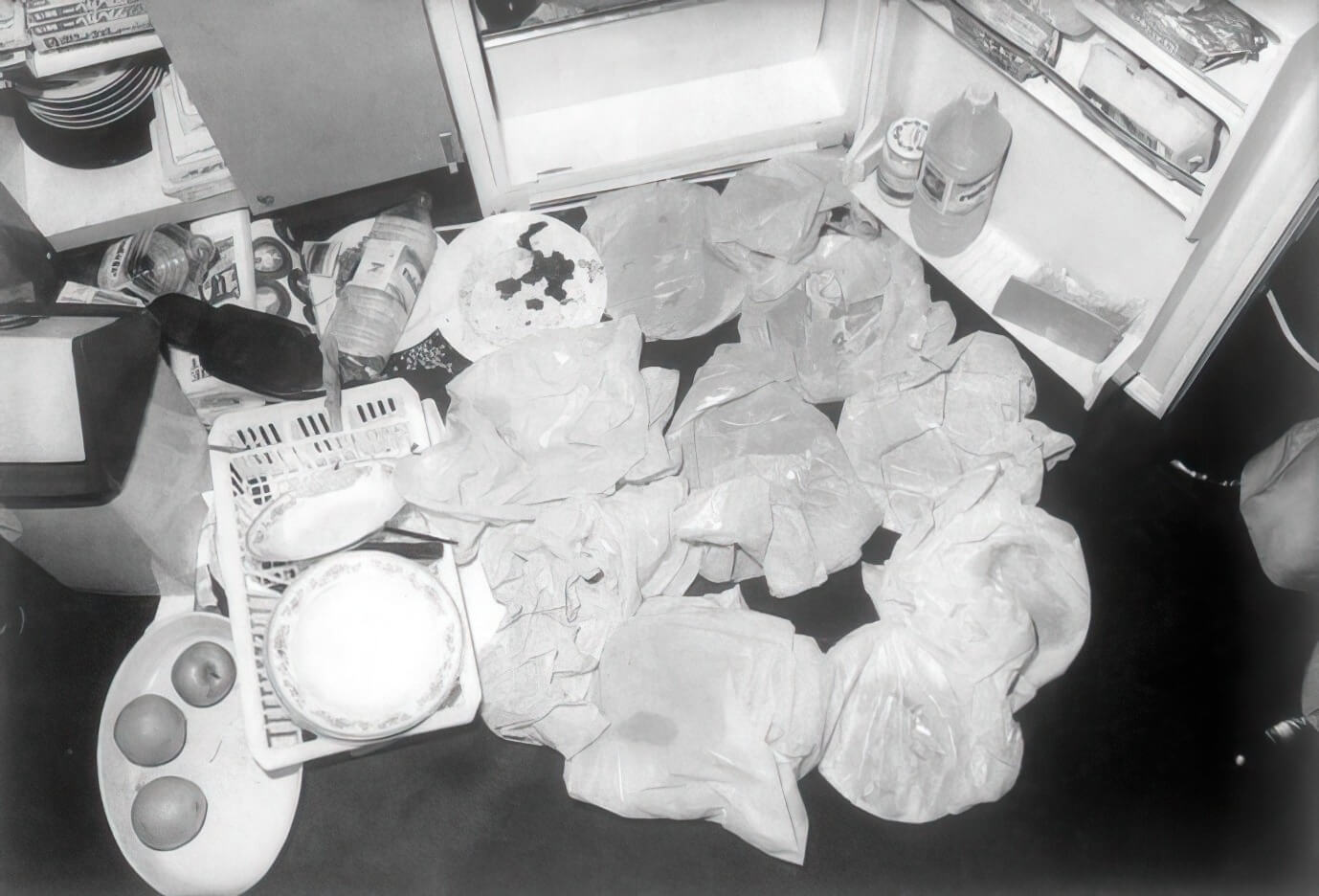 Once he fulfilled his perverted desires, Sagawa crammed the girl's body into two suitcases and attempted to dump her body in a lake. Sagawa was caught in the act and arrested by the French police.
Despite the brutality of his crime, Sagawa was found unfit to stand trial by reason of insanity and spent five years in a mental facility, where psychologists declared him sane and found sexual perversion was his sole motivation for murder.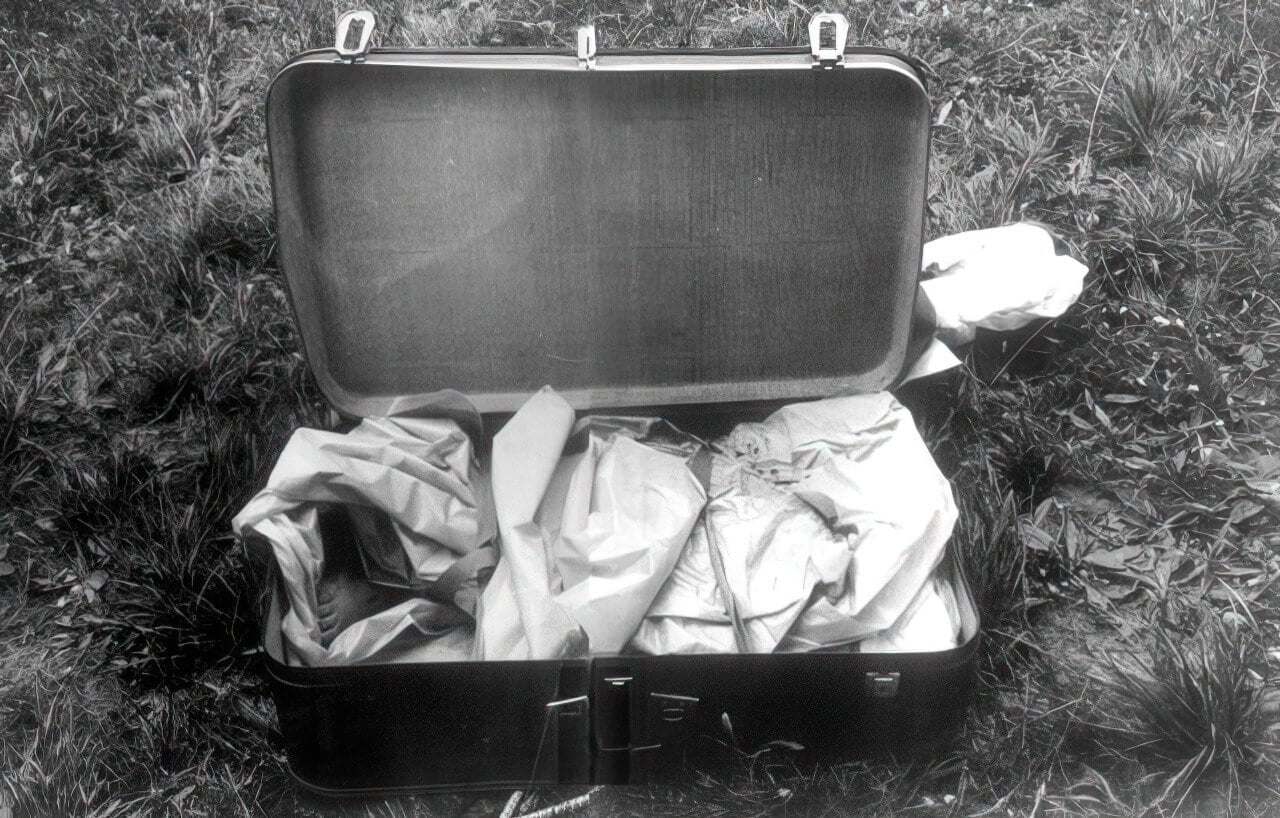 However, Sagawa could not legally be detained in Japan and despite the public outrage, walked free.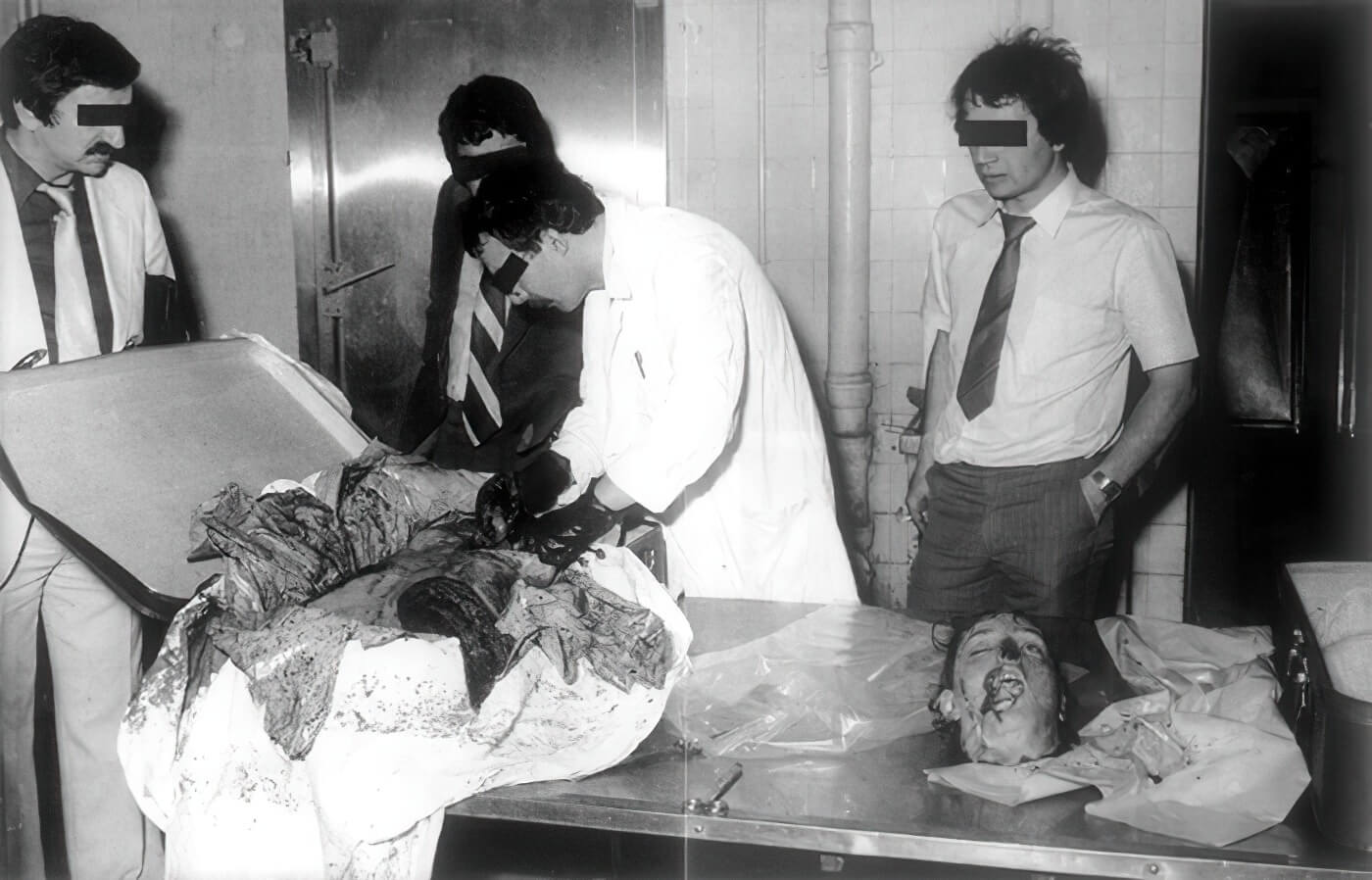 Following his release, Sagawa gained notoriety as a small-time Japanese celebrity.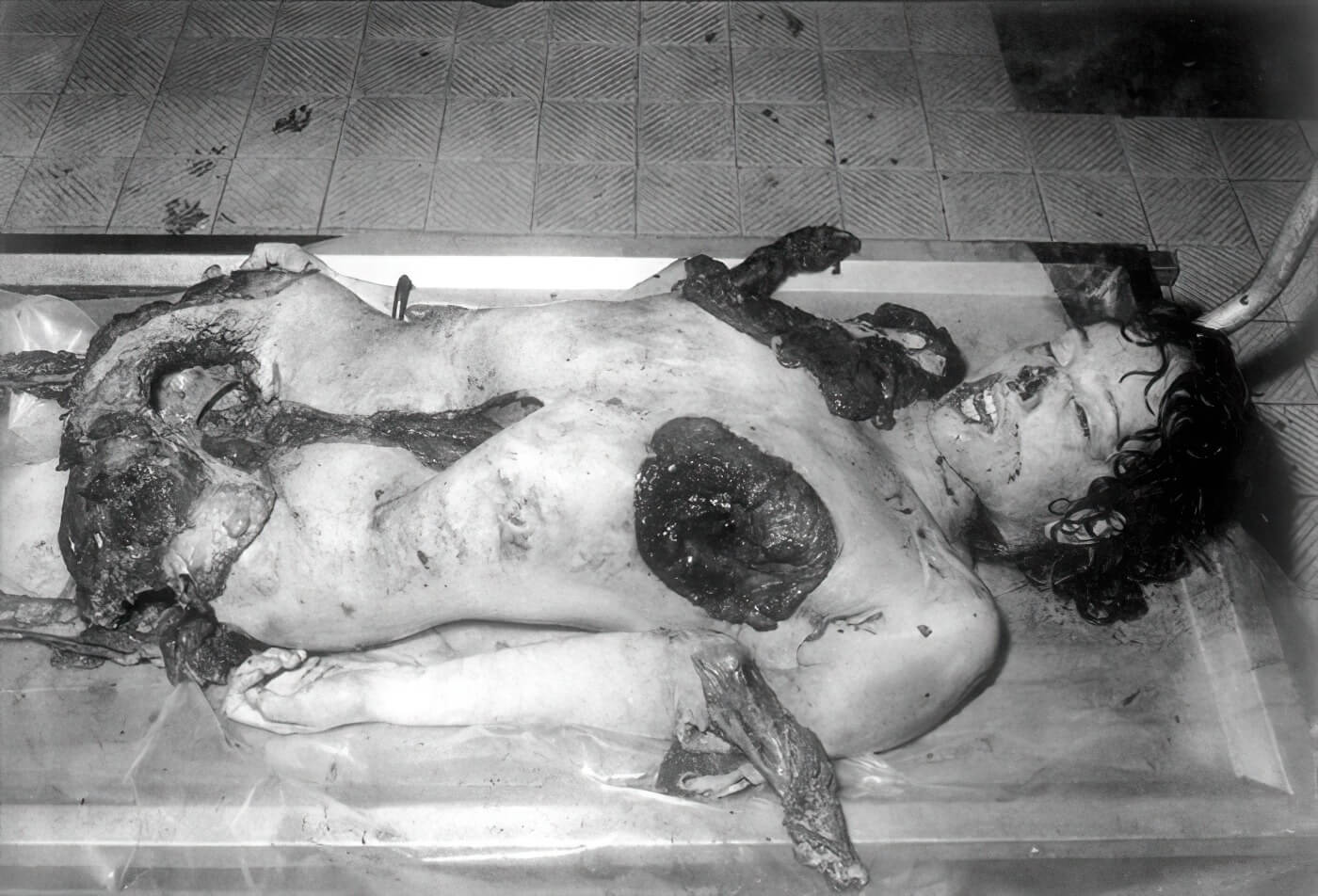 Sagawa was frequently invited to be a guest speaker and commentator, appeared in a movie as a sado-sexual voyeur, authored 20 books about his crimes and fantasies, and freelanced as a food critic.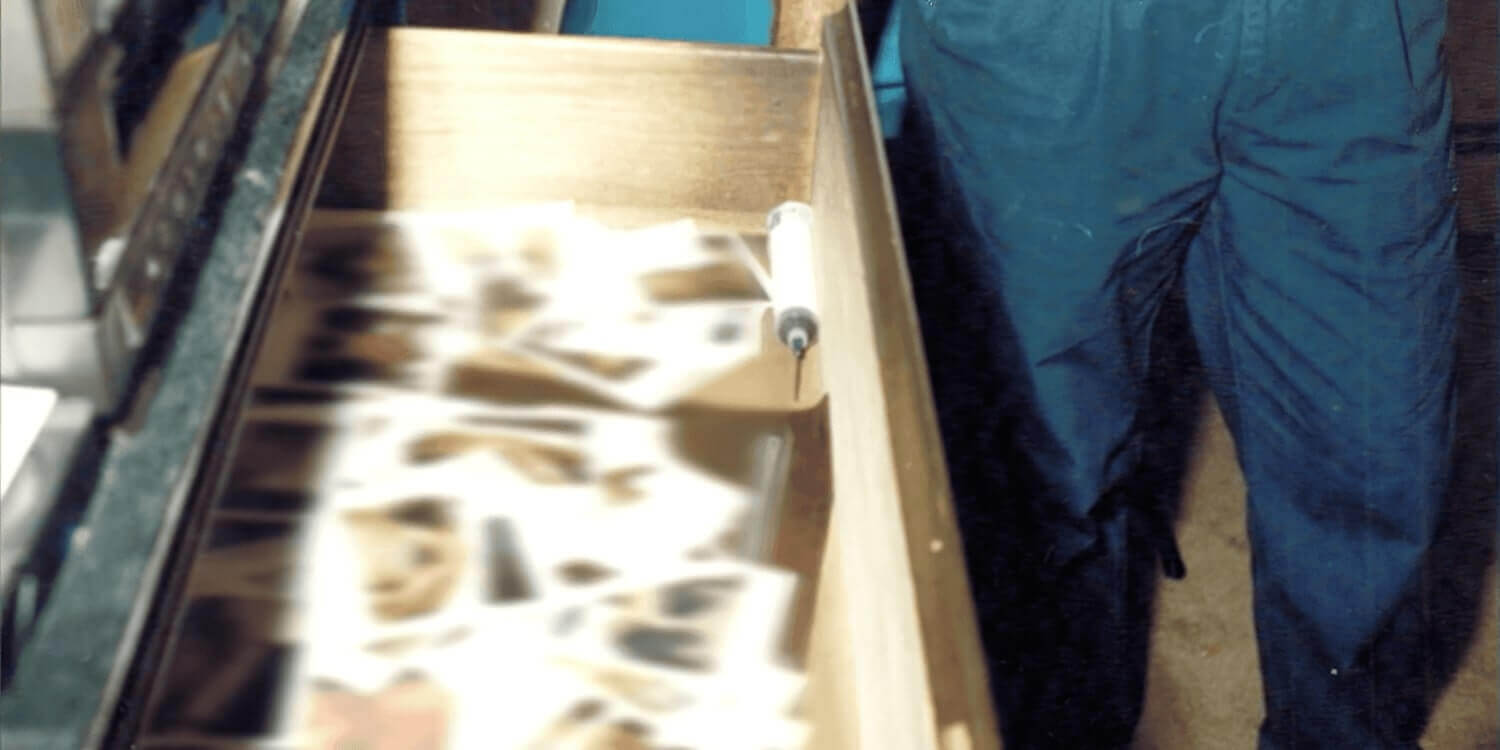 8. Jeffrey Dahmer's Polaroids
On July 22, 1991, while searching for evidence inside Jeffrey Dahmer's apartment, police officer Rolf Mueller made a gruesome discovery of nearly 80 Polaroids of naked, posed, and dismembered dead bodies.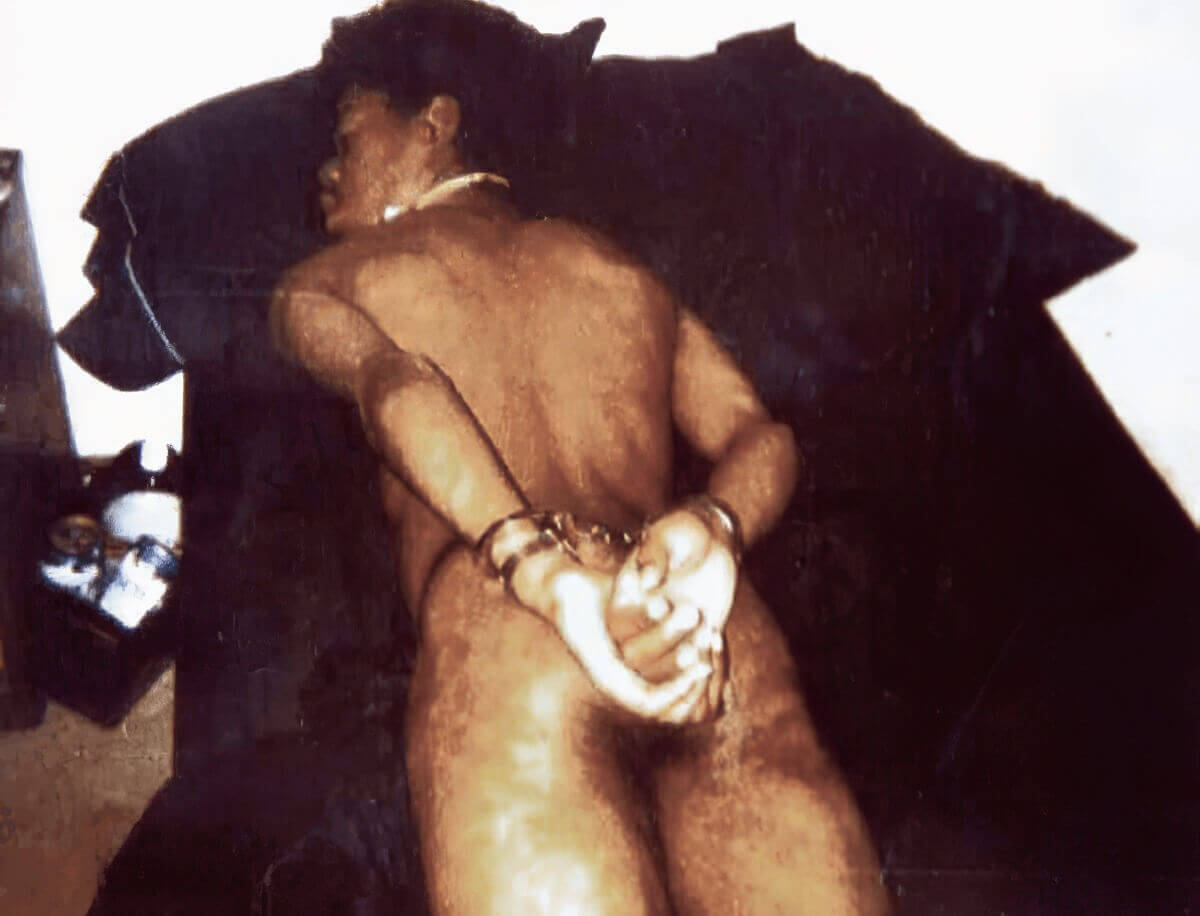 Shocked by sight, Mueller walked into the living room to show the Polaroids to his partner, uttering the words, "These are for real."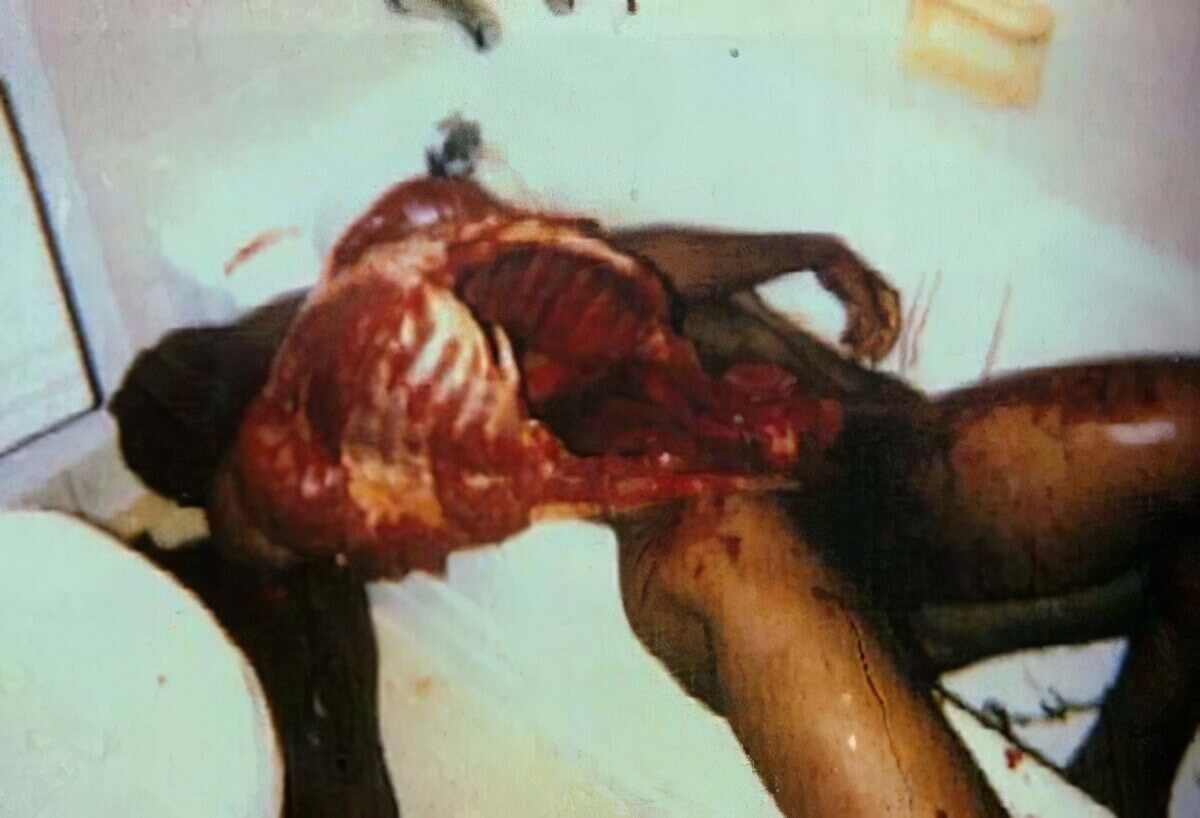 When Dahmer saw that Mueller was holding several of his Polaroids, he fought with the officers in an effort to resist arrest.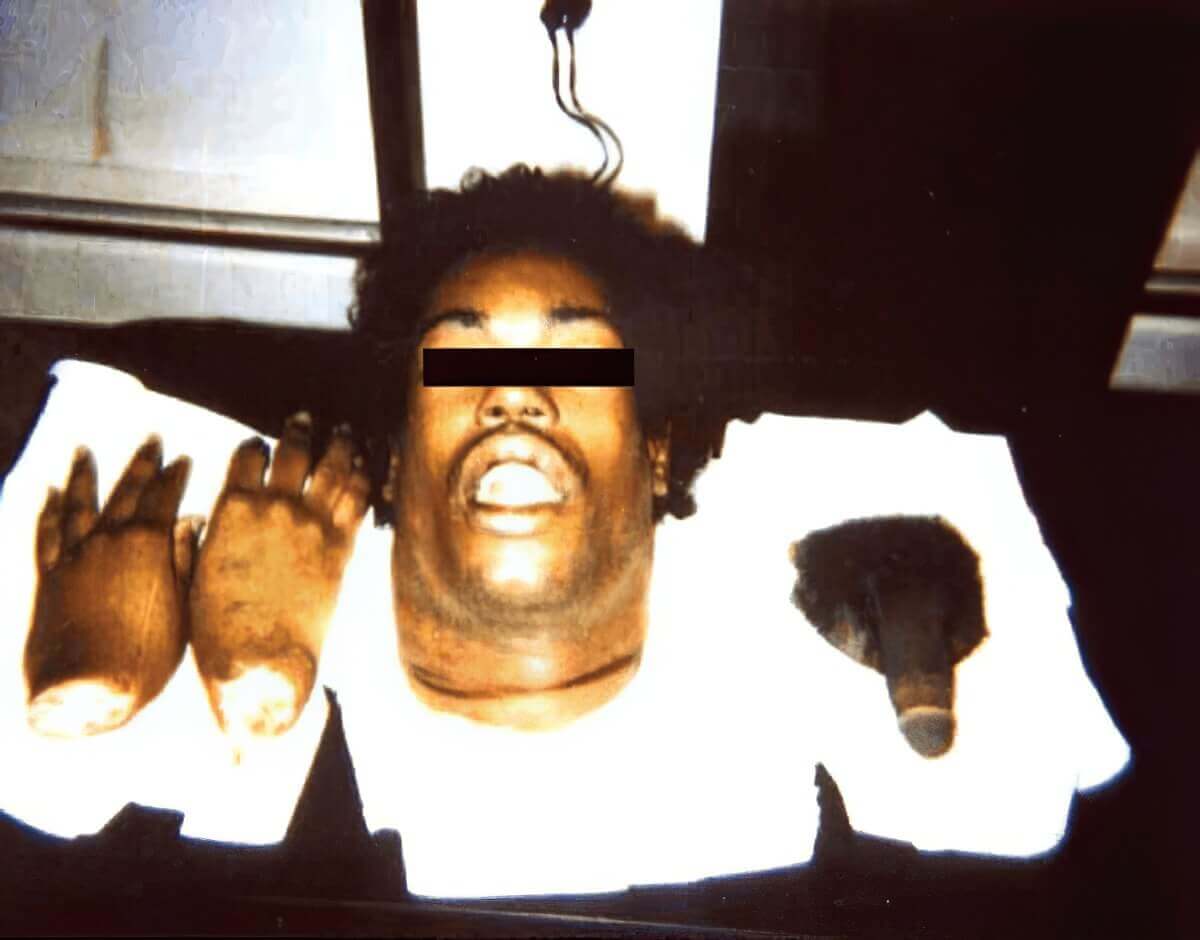 The officers quickly overpowered him, cuffed his hands behind his back, and called a second squad car for backup.
According to Dahmer's neighbor Pamela Bass, after finding the photographs inside the dresser drawer, "Officer yelled, 'Get the cuffs on him,' or something like that. The other one came out in the hallway, and I was running down that way to get out the way because I said, 'I don't know what they're doing. I don't know what they found.'"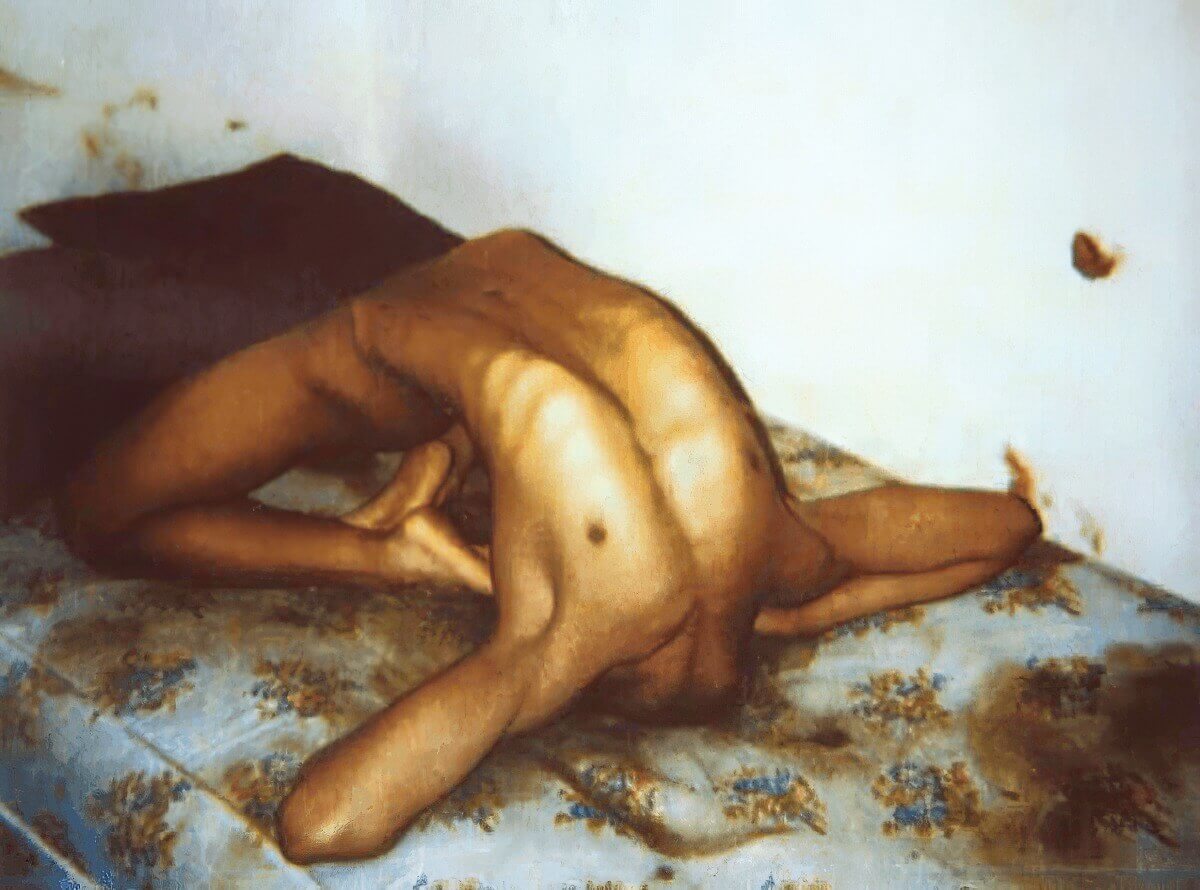 Expert psychologists say Dahmer posed and photographed his victim's bodies to be able to relive the events in the future and stimulate his obsession with sexual sadism and necrophilia.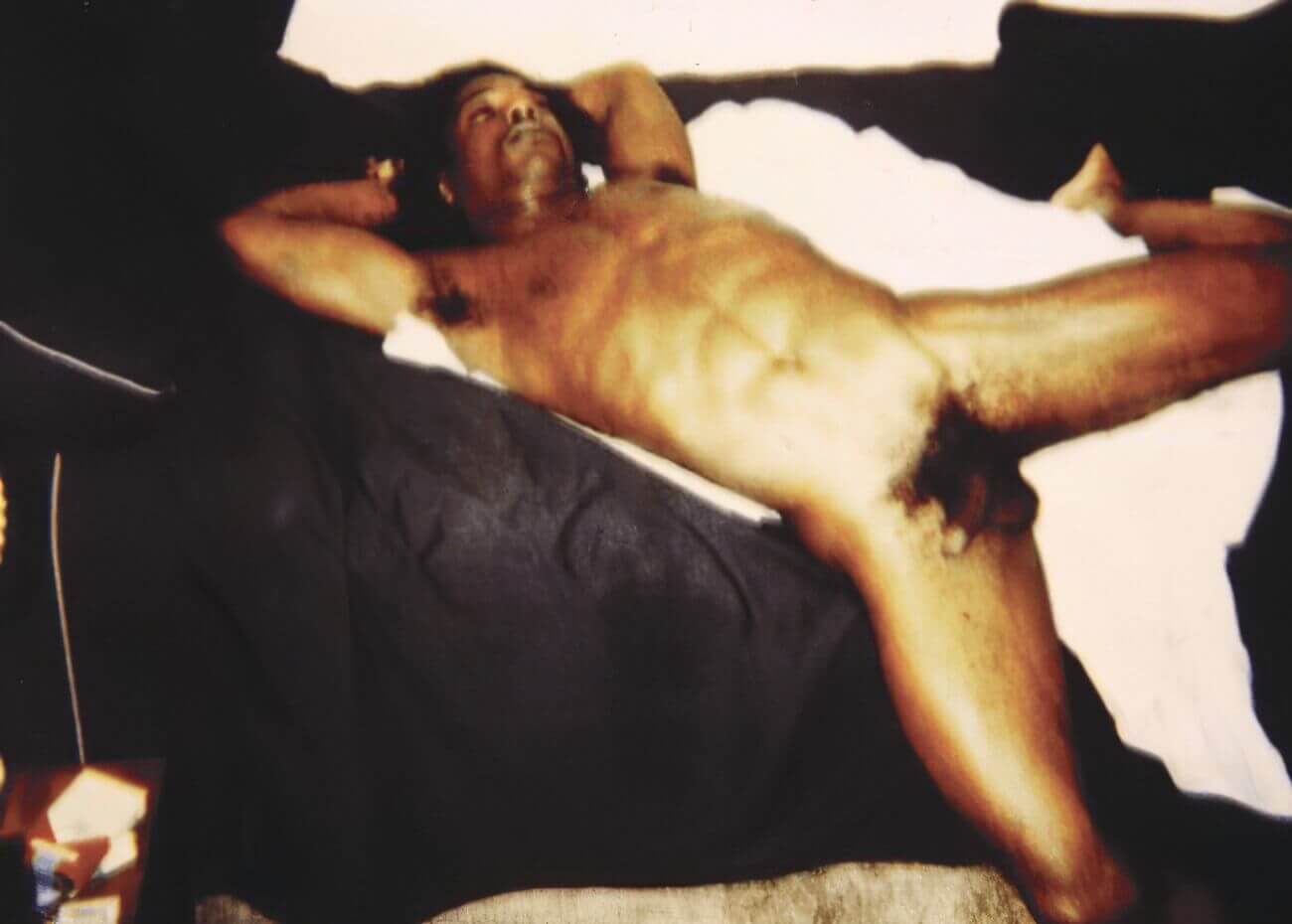 The madman posed his victims' bodies in various positions, which he found to be sexually significant.
9. Andrei Chikatilo Murders
Known as one of the worst serial killers of all time, Andrei Chikatilo roamed the streets of Rostov-on-Don for nearly 12 years, killing, sexually assaulting, and mutilating at least 52 women and children.
During the hunt for the "Rostov Ripper", there were hidden cameras at train stations and undercover policewomen dressed as runaways. Other undercover officers would dress as rail workers and mushroom pickers.
Although the efforts to catch the killer resulted in the arrest of more than 200 rapists and dozens of murderers, this was a somewhat frustrating achievement as none of the criminals apprehended had been the man they really wanted, with the former senior investigator Amurkhan Yandiev saying, "Nobody connected to this case has anything to boast about."
But on November 19, 1990, the investigators made a promising breakthrough. A policeman who was patrolling the train station saw Chikatilo walk from the woods before stopping to clean his boots and coat in a puddle. He also noticed there was a smear of blood on his cheek and what appeared to be a deep cut on his finger.
After Chikatilo was arrested, the killer not only admitted to the 36 murders which were known to the police but also described 17 more that they were unaware of. In Chikatilo's words, "I was like a crazed wolf. (I) just turned into a beast, into a wild animal."
During a series of court appearances, Chikatilo was kept locked in an iron cage to keep him safe as the distraught relatives of victims threw themselves at the guards in an attempt to get their revenge.
Paulina Ishutina, the mother of one of Chikatilo's victims, said, "Why bother trying him? If they gave him to me, I'd tear him apart. I'd gouge out his eyes and cut him up. I'd do everything to him that he did to my daughter." Adding emotionally, "My daughter had 46 knife wounds, her womb was cut out. Why did he do that? What did he need with it? How can you torment someone like that?"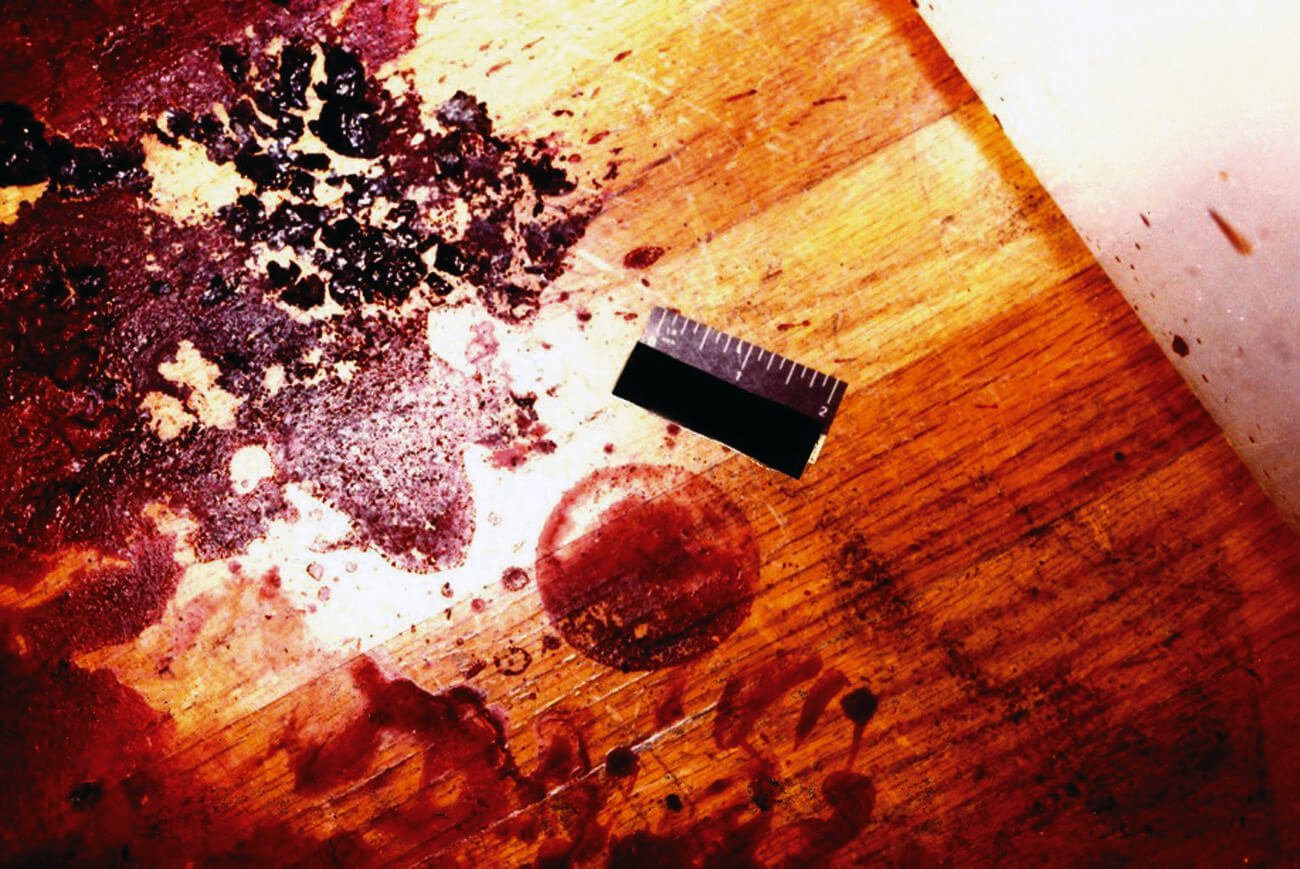 10. Richard Chase Murders
Meet Richard Chase, a deranged man, who killed 6 people in just a month.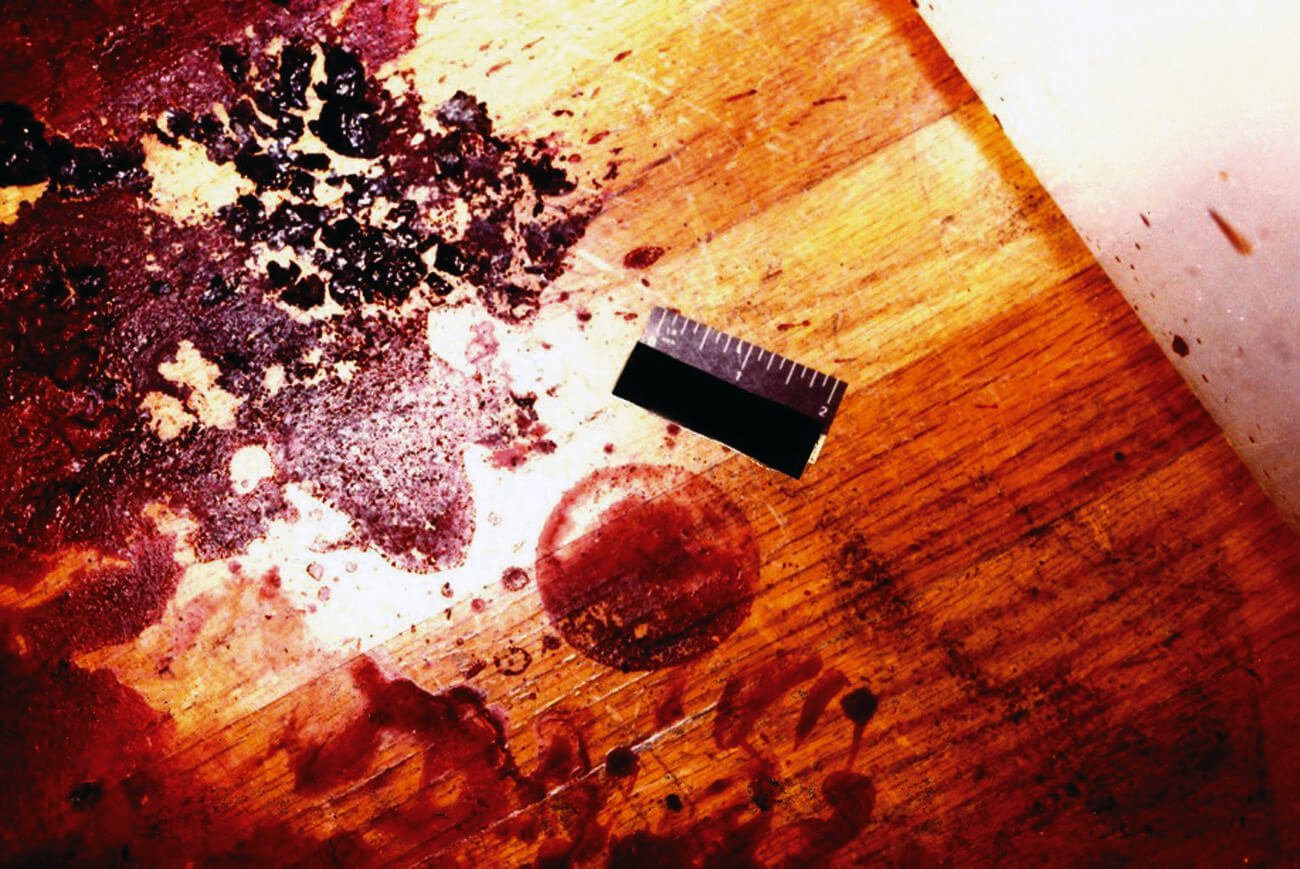 A cannibal, who drank his victims' blood and cannibalized their remains.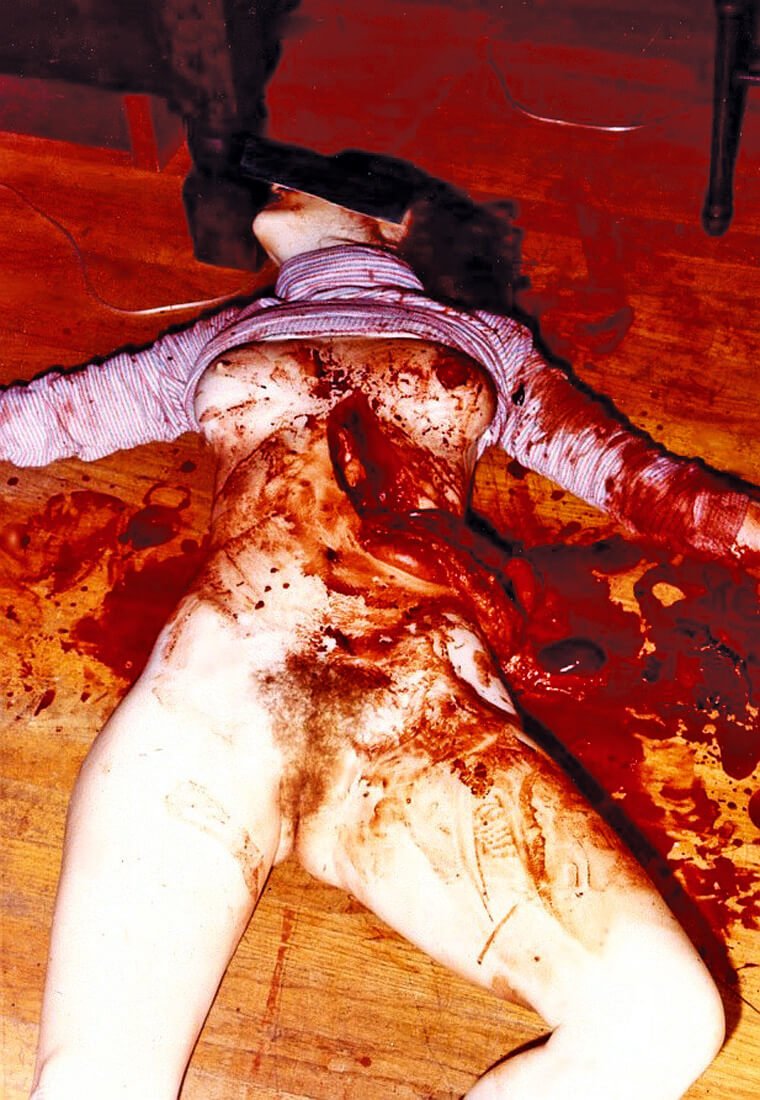 A serial killer, who told the detectives that he took locked doors as a sign that he was not welcome, but unlocked doors were an invitation to come inside.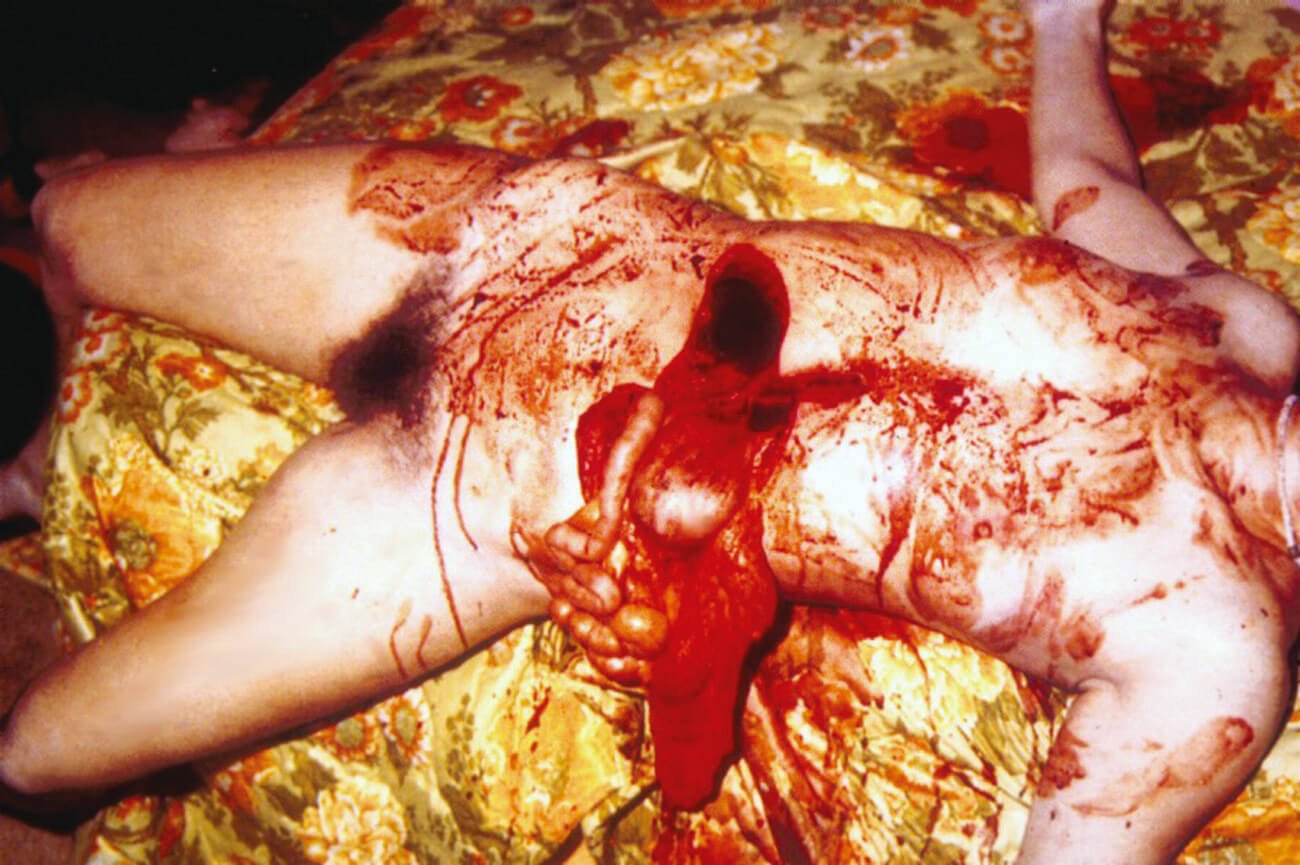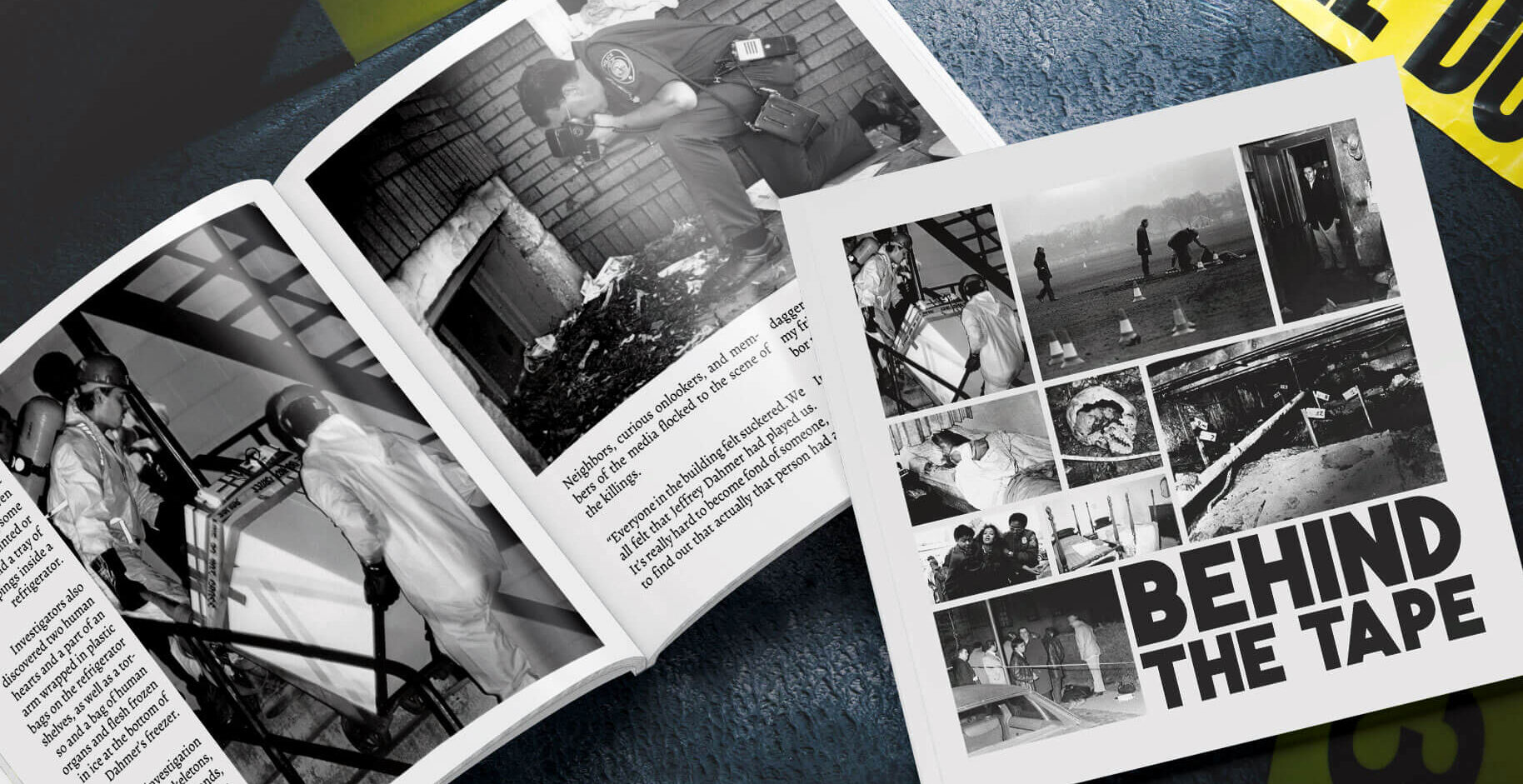 These photographs originally appeared in Behind the Tape Photobook, along with nearly a thousand more exclusive crime scene photos.
WARNING: THE PHOTOBOOK ISN'T FOR THE FAINT OF HEART.