On February 8, 1983, Dyno-Rod employee, Michael Cattran, responded to the plumbing complaints made by the tenants of 23 Cranley Gardens, London.
Opening a drain cover at the side of the house, Cattran discovered the drain was packed with a flesh-like substance and numerous small bones.
Upon learning from fellow tenants that the top floor flat from where the human remains had been flushed belonged to Dennis Nilsen, Detective Chief Inspector Peter Jay and two colleagues opted to wait outside the house until Nilsen returned home from work.
As Nilsen opened the door to his flat, police officers were hit with the stench of rotten flesh. Little did they know, the chilling discovery marked the unmasking of one of Britain's most prolific serial killers who murdered at least 15 young men in the 1970s and 80s.
Nilsen would strangle and drown his victims before performing sex acts on their corpses – then hide their remains under the floorboards.
When questioned as to whether he had any remorse for his crimes, Nilsen replied: "I wished I could stop, but I couldn't. I had no other thrill or happiness". He also emphasized that he took no pleasure from the act of killing, but "worshipped the art and the act of death".
According to Hull Coroner's Court, Dennis Nilsen spent his final day in prison in "excruciating pain," lying in his feces.
The infamous serial killer suffered a ruptured abdominal aortic aneurysm on May 10, 2018, after he was found hunched over in his cell lavatory. Nilsen was taken to a hospital in York where he had successful emergency surgery but died two days later after being unable to cope with the blood loss and lengthy surgery.
According to Lisa Noble, the head of Full Sutton Prison healthcare, "Nielsen did not particularly like healthcare, and he did not particularly like healthcare staff."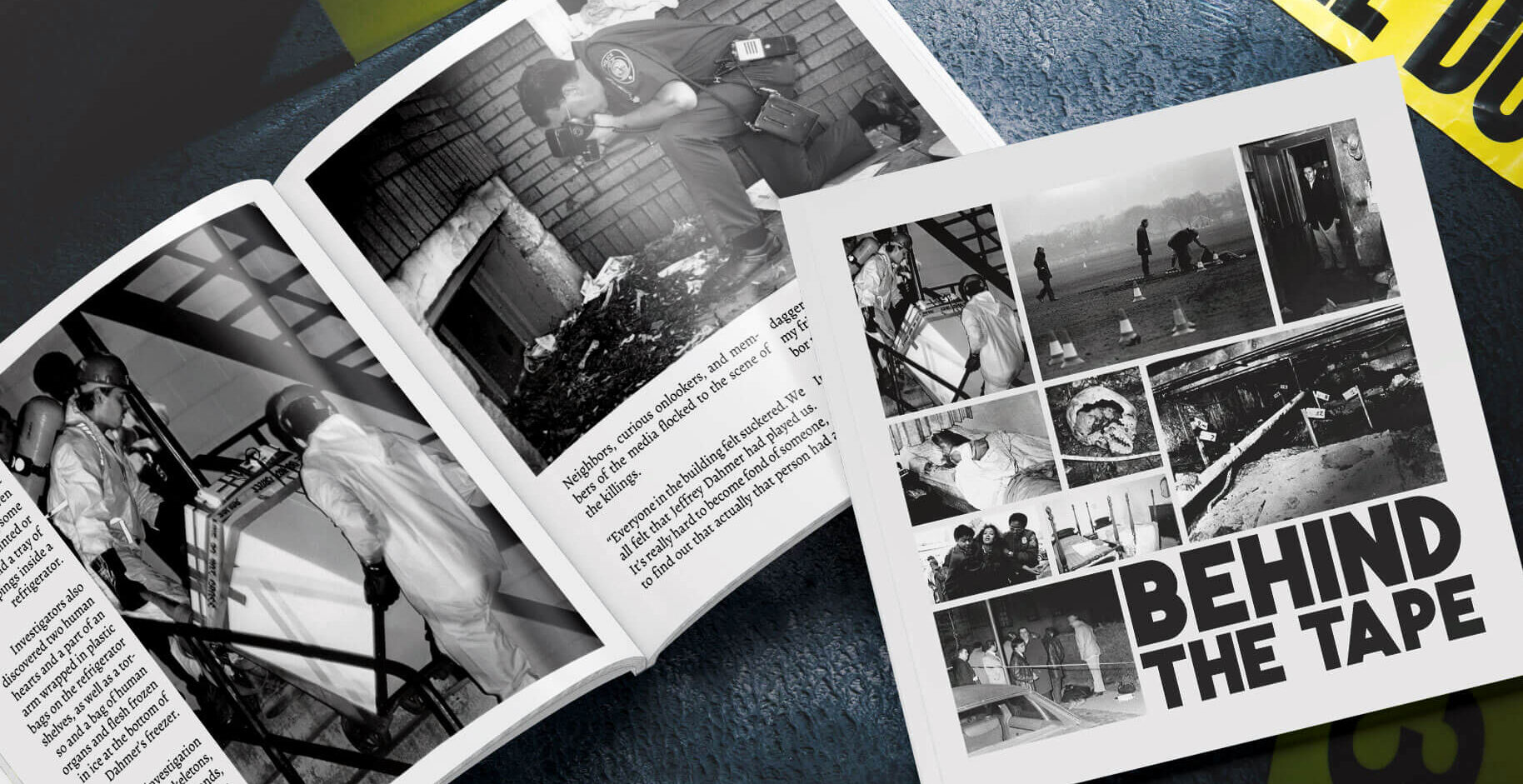 This photo gallery originally appeared in Behind the Tape Photobook, along with nearly a thousand more crime scene photos.
WARNING: THE PHOTOBOOK ISN'T FOR THE FAINT OF HEART.