At a casual glance, Dahmer's $300-a-month, one-bedroom furnished apartment looked ordinary – a beige couch and chair, fish tank, Oriental rug.
By 1991, fellow residents of the Oxford Apartments had repeatedly complained to the manager, Sopa Princewill, of the foul smells emanating from Apartment 213.
In addition, neighbors complained about the sounds of falling objects and the occasional sound of a chainsaw.
Princewill did contact Dahmer in response to these complaints on several occasions, although Dahmer initially excused the odors emanating from his apartment as being caused by his freezer breaking, causing the contents to become "spoiled".
On later occasions, he informed Princewill that the reason for the resurgence of the odor was that several of his tropical fish had recently died and that he would take care of the matter.
On the night of Jeffrey Dahmer's arrest, investigators discovered two entire skeletons, a pair of severed hands, two severed and preserved penises, a mummified scalp and, in the 57-gallon drum, three further dismembered torsos dissolving in the acid solution.
Also, a total of 74 Polaroid pictures detailing the dismemberment of Dahmer's victims were found.
In addition to that, seven skulls were found in his apartment as well as a human heart in the freezer.
An altar was also constructed with candles and human skulls in his closet.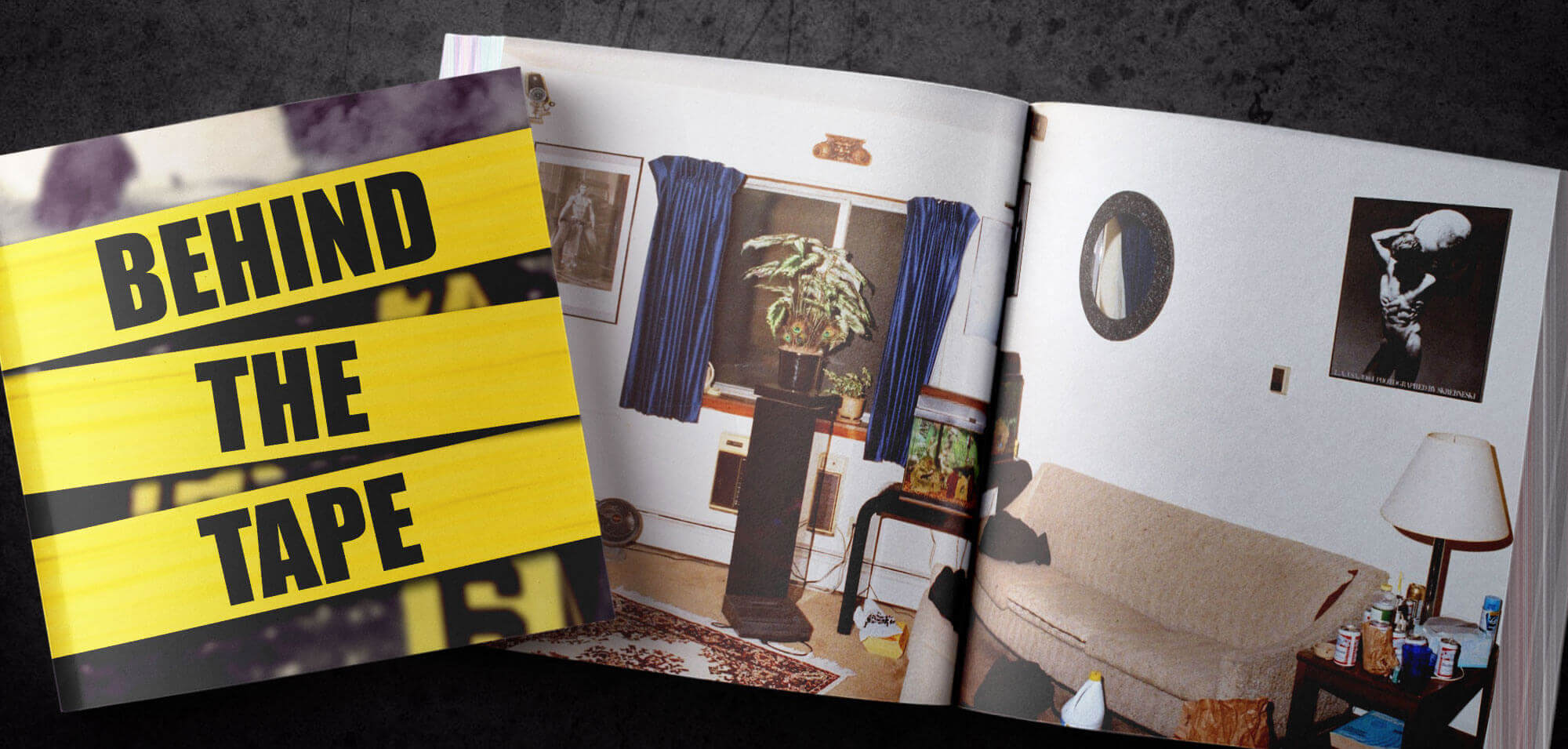 Behind the Tape Photobook features 16 more exclusive shots taken inside the infamous Apartment 213 on the night of Jeffrey Dahmer's arrest, as well as nearly a thousand more crime scene photos.
WARNING: THE PHOTOBOOK ISN'T FOR THE FAINT OF HEART!