On February 10, 1947, the nude and mutilated body of a 40-year-old pilot, nurse, and small-time actress Jeanne French was discovered in a vacant lot in West Los Angeles.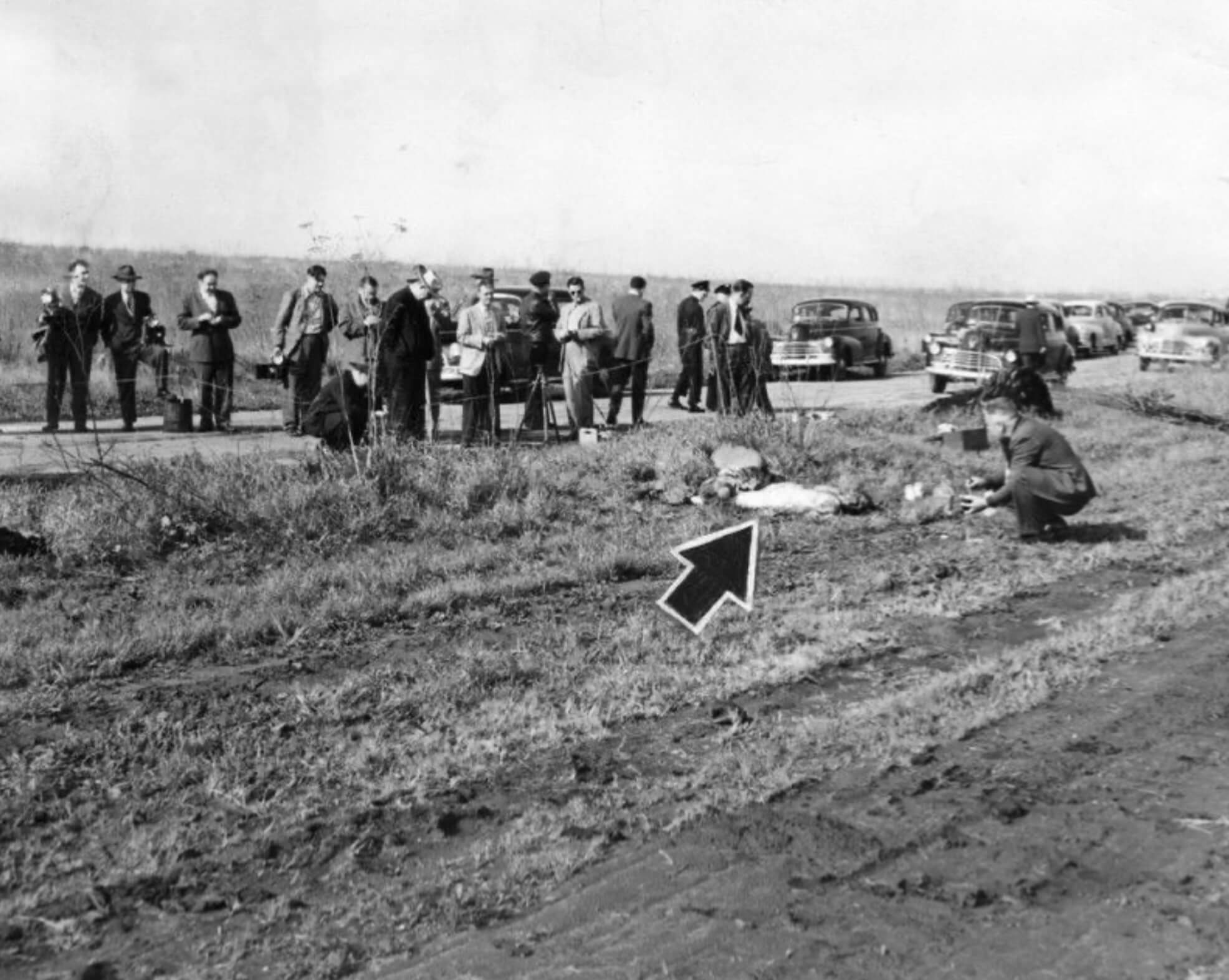 The woman had been beaten and stomped to death. A cryptic message, "Fuck you BD," and "Tex Andy," was scrawled onto her skin with red lipstick.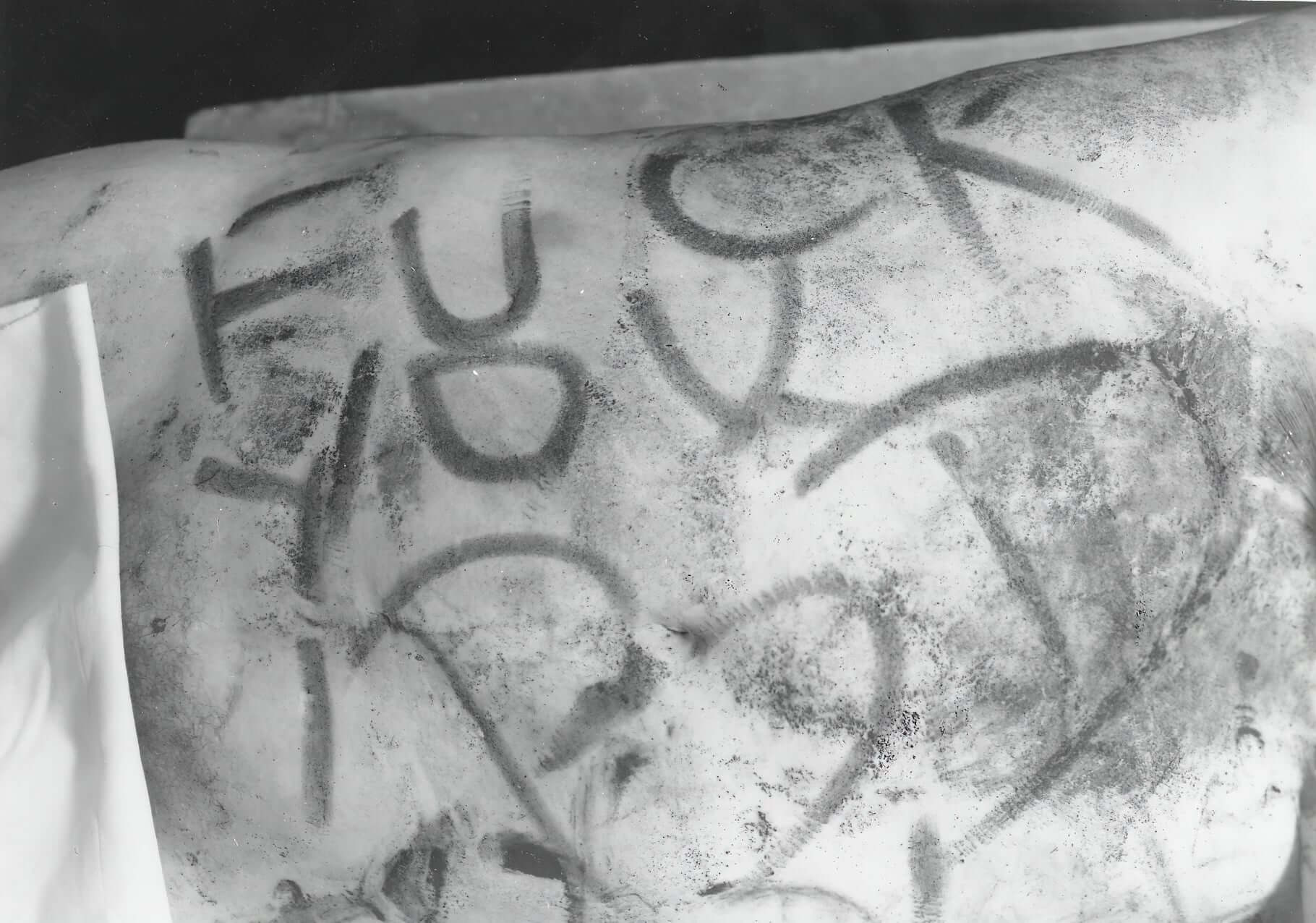 Investigators who arrived at the scene were shocked to discover that French's murder bore eerie similarities to the Black Dahlia case. Not only did both crimes occur less than a month and seven miles apart, but both women suffered extensive pre and post-mortem injuries. Media reports speculated that the initials "BD" found on French's body could refer to the "Black Dahlia."
On the same day of the discovery, the police arrested and questioned French's husband, Frank. The 51-year-old aircraft plant worker told the police that the two had separated about a week ago and had agreed to live apart for six months following a domestic violence dispute.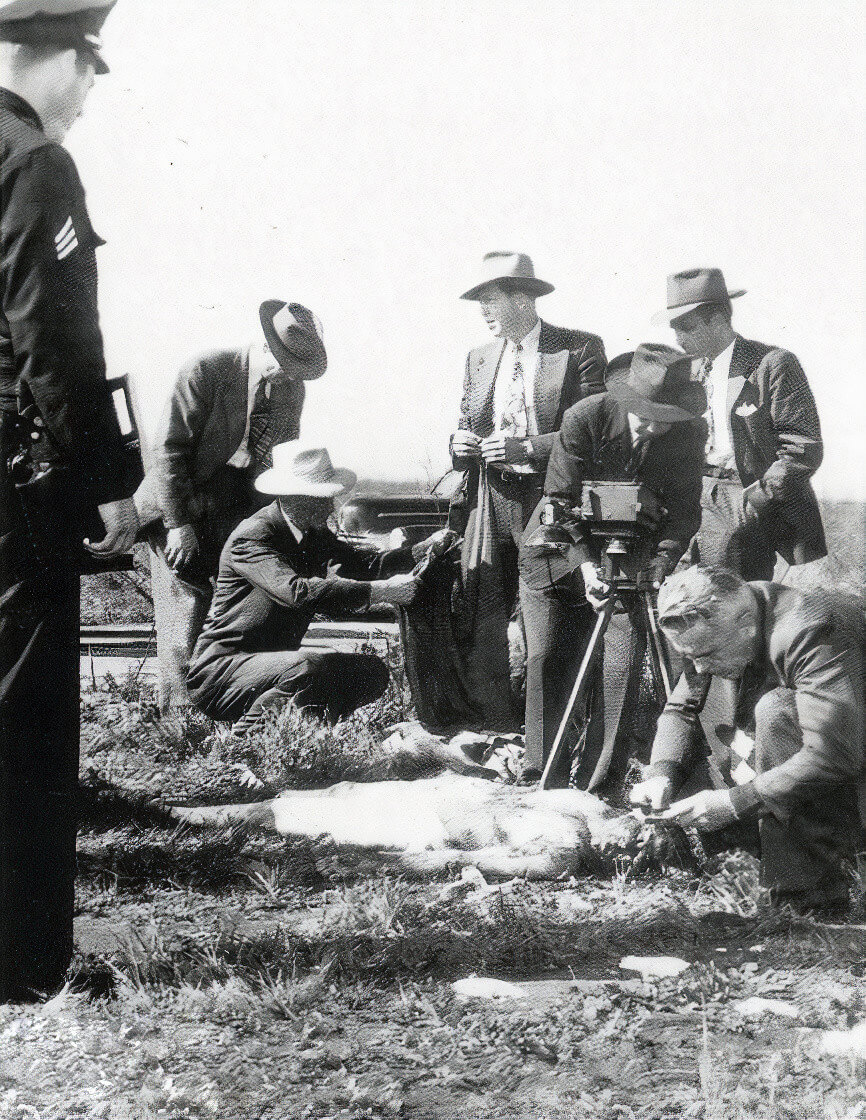 After further questioning and a polygraph test, Mr. French was cleared of any suspicion.
Captain Jack Donahoe told the press that French's shoes did not match the plaster cast of the footprints found at the scene. Donahoe also noted that French's husband was unable to drive a car, while the killer was believed to have dragged the victim from a car to the desolate field where it was found.
Three days after the shocking discovery, investigators received a detailed description of a man with whom Jeanne French is believed to have shared a late-night snack.
A waitress from an all-night Culver City cafe told the police she had served Mrs. French and her unknown male companion shortly after midnight. The waitress described the man as a short Latin man with a neat mustache.

The couple reportedly appeared to be on good terms and engaged in lively conversation.
French's mutilated body was discovered eight hours later, a mile from the restaurant. Autopsy results revealed that she was likely murdered an hour after leaving the restaurant.
More than seven decades have passed, yet both the Dahlia and French cases remain unsolved. Despite exhaustive investigative work, investigators have struggled to unearth any substantial leads.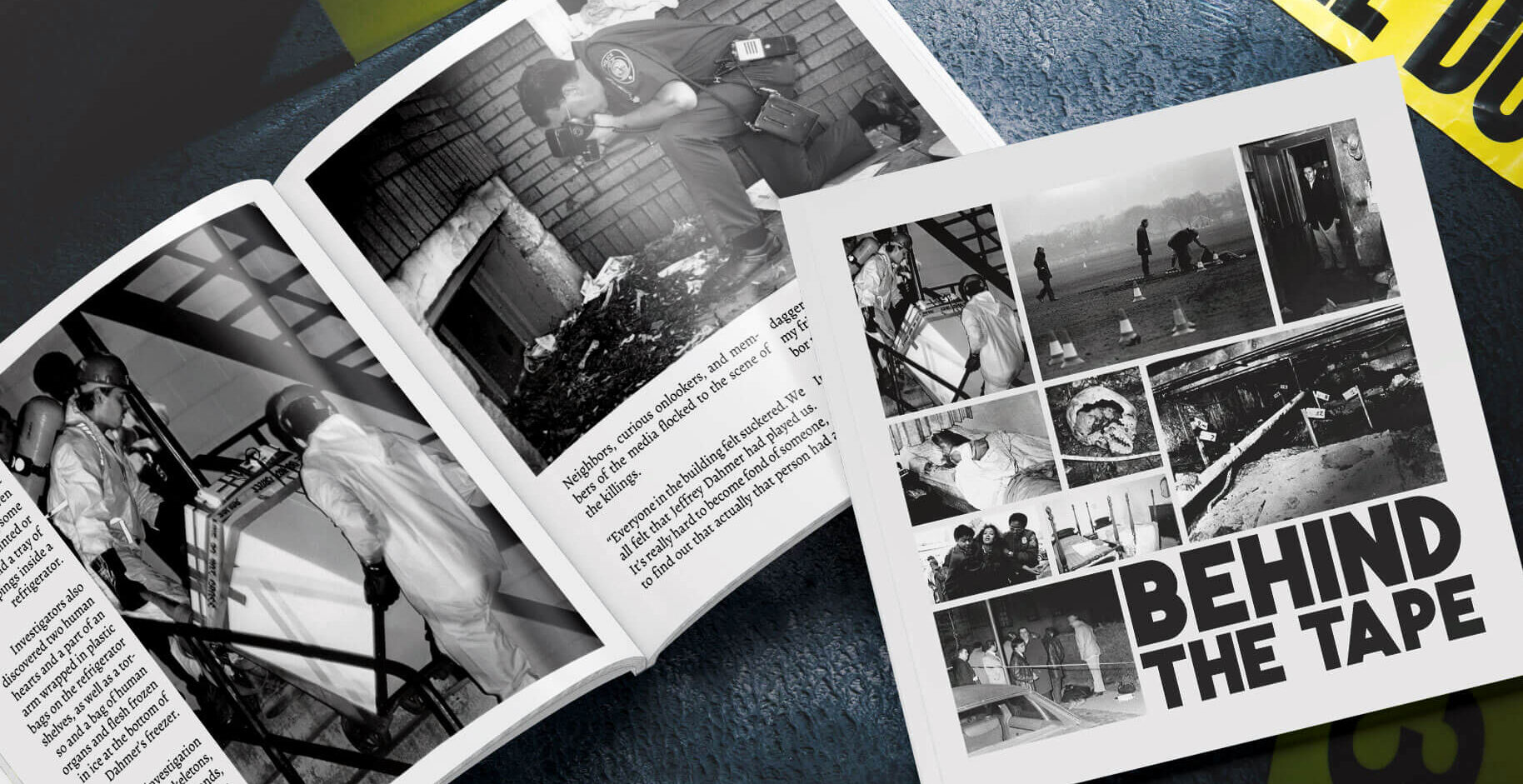 Behind the Tape Photobook features 17 never-before-seen graphic shots following the bloody footsteps of Black Dahlia's killer, as well as nearly a thousand more crime scene photos.
WARNING: THE PHOTOBOOK ISN'T FOR THE FAINT OF HEART.