1. OJ Simpson's Trial Influenced a Woman To Solve Her Friend's Murder
On October 13, 1984, a 20-year-old Texas college student Angela Samota was found dead in her apartment. The autopsy showed that Samota had been raped and then repeatedly stabbed, dying from wounds to her heart.
Her case went cold until Samota's friend and roommate Sheila Wysocki decided to take the matter into her own hands.
While watching the O.J. Simpson trial a decade after her friend's death, Wysocki noticed the rising credibility of DNA testing in court, which was a relatively new form of evidence in trials at that time.
Knowing there were blood and semen samples collected from the crime scene, Wysocki kept nudging the police for 12 years to re-examine the evidence.
The police initially had stated the rape kit collected at the crime scene had been lost "in the Dallas floods." However, Wysocki refused to give up on solving her friend's murder and became a private investigator so she could gain access to the samples herself.
According to Wysocki, after twelve years of "badgering," the police "were so sick and tired of" her that they assigned detective Linda Crum to re-examine the evidence.
In 2006, Crum used DNA evidence from blood, semen, and fingernail samples to try and find a match among persons with a criminal record. In 2008, the results pointed to Donald Bess who, at the time of Samota's murder, was on parole while serving a 25-year sentence for aggravated sexual assault and aggravated kidnapping.
Based on the DNA match, Bess was found guilty by the jury and, on 8 June 2010, received the death sentence.
To this day, the killer remains on death row with no execution date set.
Since solving her roommate's murder, Wysocki has worked on over 100 cold cases and solved at least 53 of them.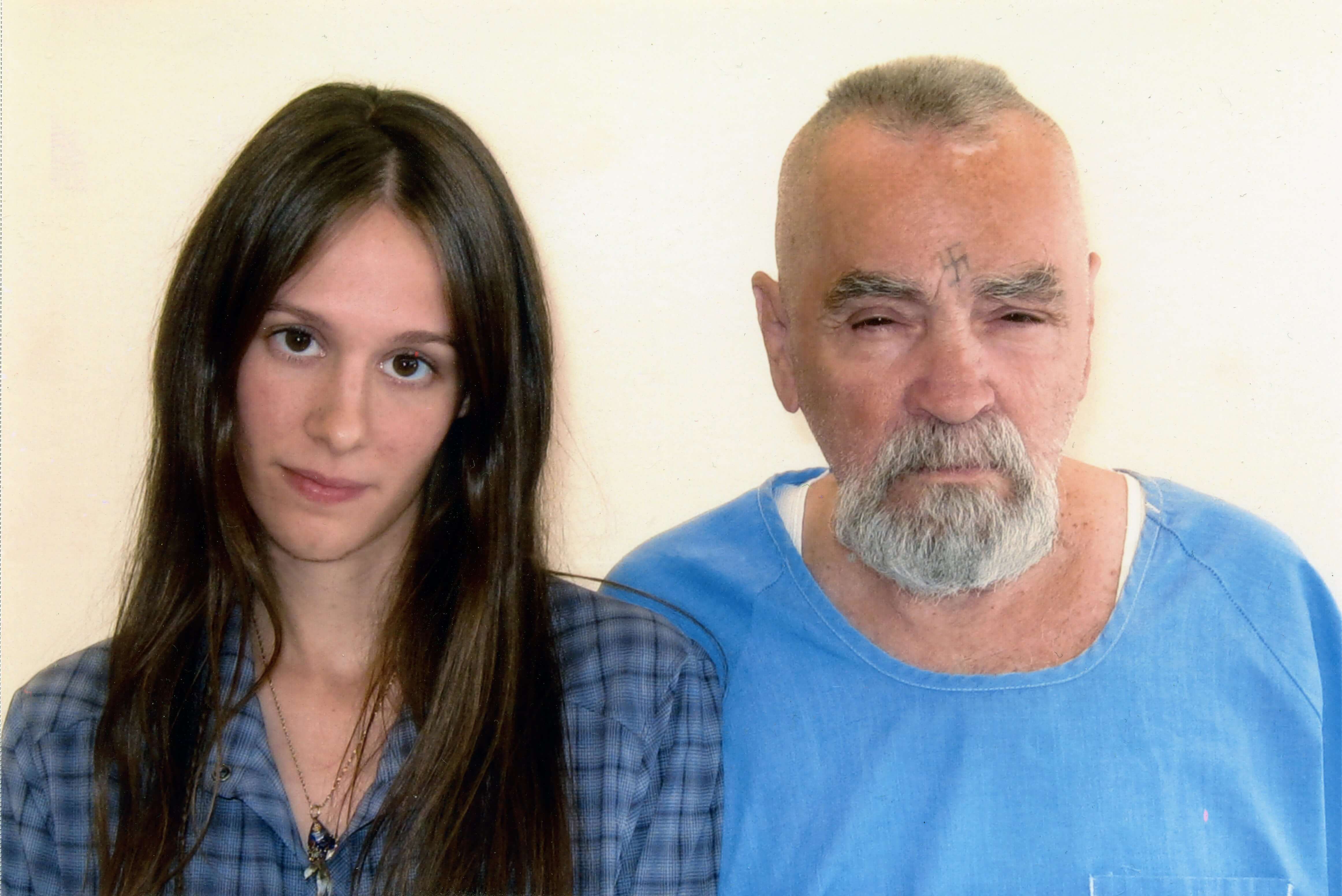 2. Charles Manson Nearly Married a Young Woman While Behind Bars and Passed Away With an Impressive Net Worth
When Charles Manson and his followers were arrested, he soon became an anti-hero and a celebrity. Obsessive women overran his trial, sent him fan letters and visited him in prison.
On November 7, 2014, Manson obtained a license to marry 26-year-old Afton Elaine Burton, a devoted groupie and regular visitor, who left her Midwestern home at the age of 17 and moved to Corcoran, California – the site of the prison – to be near Manson.
When interviewed by AP, Burton, more commonly known as "Star," was very excited to marry the Manson Family mastermind: "Y'all can know that it's true," she said. "It's going to happen." "I love him," she added. "I'm with him. There's all kinds of things." However, Burton's intentions to marry Manson were not solely based on love. Reports emerged that Afton Elaine "Star" Burton was actually planning to secure the legal rights to Manson's corpse, in order to display it for curious observers in a glass crypt for profit.
According to the New York Post, Burton's scheme to secure the rights to Manson's remains was hatched together with Manson's best friend and supporter Craig Carlisle Hammond. The pair initially tried directly to get Manson's approval and to get him to sign a legal document.
However, Manson soon realized that he's been played for a fool and no longer had any interest in marrying his long-time girlfriend.
In fact, according to journalist Daniel Simone, Manson didn't even believe that he'd ever die, saying "He feels he will never die. Therefore, he feels it's a stupid idea, to begin with."
Although Charles Manson was not legally permitted to profit from his crimes or image, he still managed to die with an unofficial net worth of at least $400,000.
According to Manson's son Valentine, the infamous criminal mastermind supposedly earned the fortune by selling paintings, t-shirts, photos, interviews and more through various websites that he and his associates operated.
However, Manson could not directly access or benefit the money and officially lived on a $35 monthly stipend.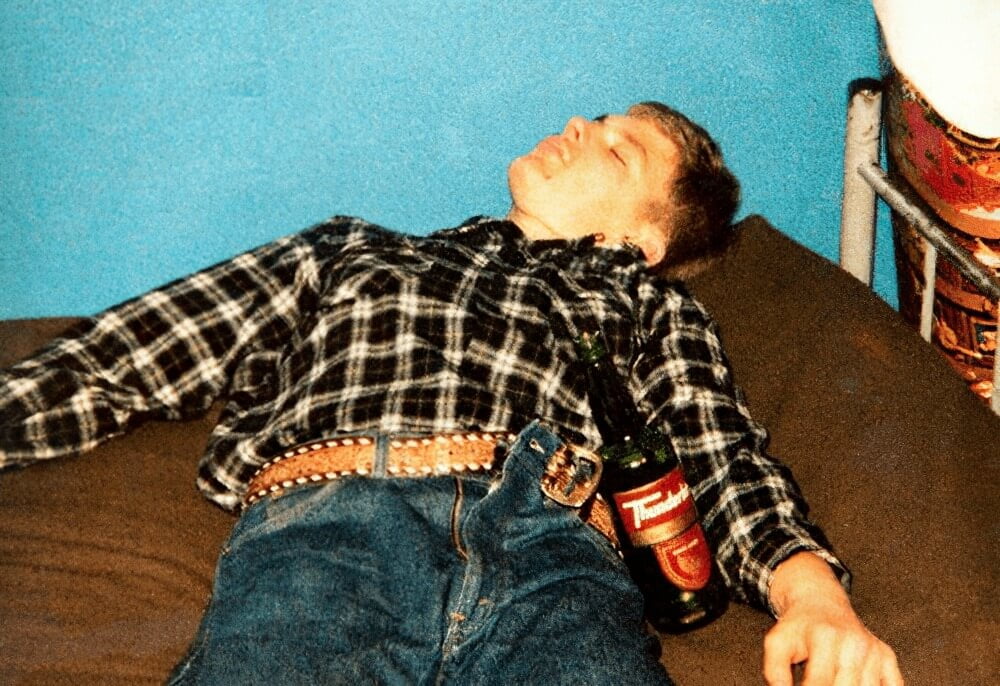 3. Jeffrey Dahmer's Sense of Humor Might Have Gotten Him Killed
During his 3-year stint in prison, Jeffrey Dahmer became known for having a twisted sense of humor.
According to a former minister Roy Ratcliff, "If he saw a guard that was nervous and standing near enough to hear him, he would say, "I bite." Usually, the guard would jump away and that would make Jeff laugh."
Ratcliff also said Dahmer put a sign on the wall of his cell that read, "Cannibals Anonymous Meeting Tonight."
"He sort of played with his persona to exaggerate it and make people more fearful. This was just his way — morbid humor to deal with his hopeless situation."
In 1994, a fellow inmate Christopher Scarver got fed up with Dahmer's practical jokes and bludgeoned him to death.
Scarver told the NY Post that Dahmer would make severed limbs out of prison food, douse them in ketchup to simulate blood and place them around the prison to freak people out.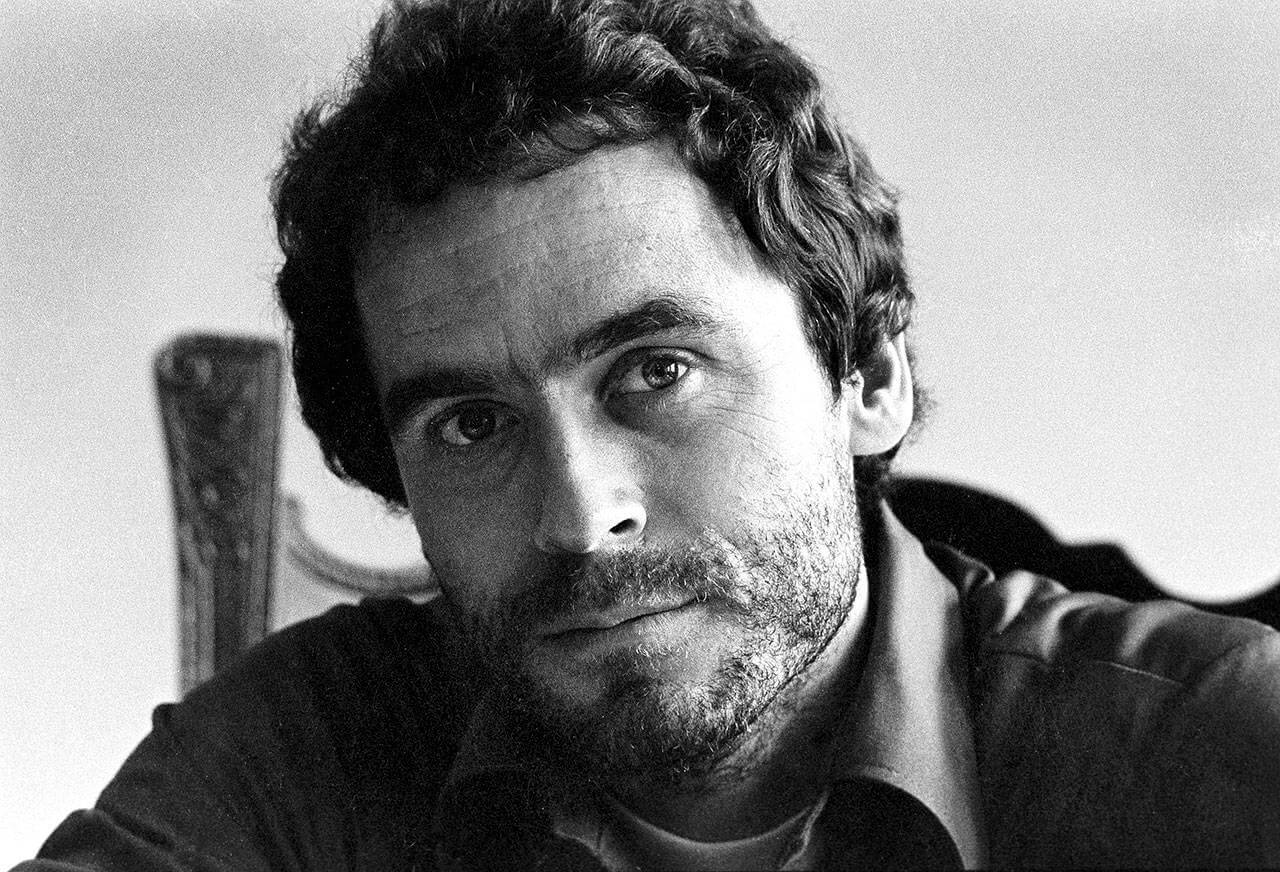 4. Ted Bundy Refused To Get His Dental Impressions Taken, But the Investigators Outsmarted Him
Knowing Ted Bundy's ability to hamper the investigation, detectives had to take all necessary precautions to prevent him from smashing out his teeth or grinding them down on his cell bedposts in an attempt to throw out bite-mark evidence out of the case.
Although Bundy refused to voluntarily provide his dental impressions, investigators eventually outsmarted the killer by acquiring a warrant that allowed them to take Bundy on a surprise trip to a forensic odontologist under the ruse that he was going to the doctors for a routine checkup.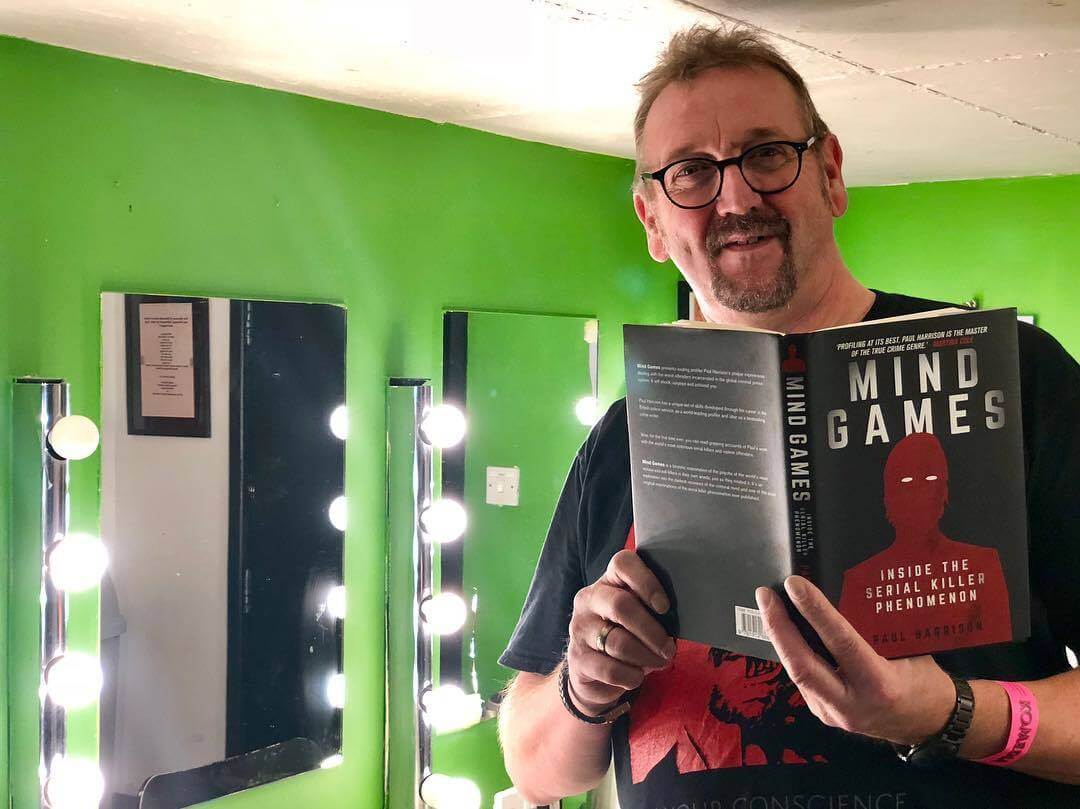 5. A Best-Selling True Crime Author Made $18,000 By Lying To His Readers About Being an FBI Profiler
In October 2018, 59-year-old true crime author Paul Harrison introduced his latest book Mind Games, in which he claimed to have personally interviewed over 100 notorious serial killers, such as John Wayne Gacy, Henry Lee Lucas, Aileen Wuornos, Jeffrey Dahmer, Peter Sutcliffe, and even Ted Bundy.
Described as "the master of the true crime genre," the author of more than 33 true crime books claimed to have worked as a police officer in the UK for three decades, "serving as a dog handler, intelligence officer, as a detective and later as a profiler", and that he "worked closely" with the FBI's Behavioural Science Unit in Quantico, Virginia for six months in 1982.
However, less than a year later, on July 2019, the book has been withdrawn from sale.
Why?
In interviews and at his live events, Harrison has claimed that the "Yorkshire Ripper" Peter Sutcliffe told him: "You seem completely indifferent to me. I'm scared of you." He also claimed that he interviewed Ted Bundy and John Wayne Gacy. Harrison said Gacy had sent him paintings of clowns after tracking down his address, before his execution in 1994.
Upon learning about Harrison's claims, seven former FBI agents who were at Quantico when Harrison claims to have been there told the reporters they had no idea who the disgraced author was. "Any claim that he conducted interviews of those serial killers is completely false," legendary profiler Mark Safarik told the media.
In his letter to the press, Peter Sutcliffe also used the opportunity to bash Harrison's claims. "Paul Harrison is an absolute charlatan, a conman," Sutcliffe reportedly wrote. "He never corresponded with me, nor did he ever visit me." "He needs to be exposed for the downright liar he is! What a wazzock," he added, using British slang for a foolish or annoying person.
After the evidence surfaced, Harrison deleted all of his social media accounts – but not before he left an apology message on Facebook, saying he was "weak and vulnerable and utterly useless at decision making" and "was introduced into sensationalizing events by promoters who often sent out the misleading blurb."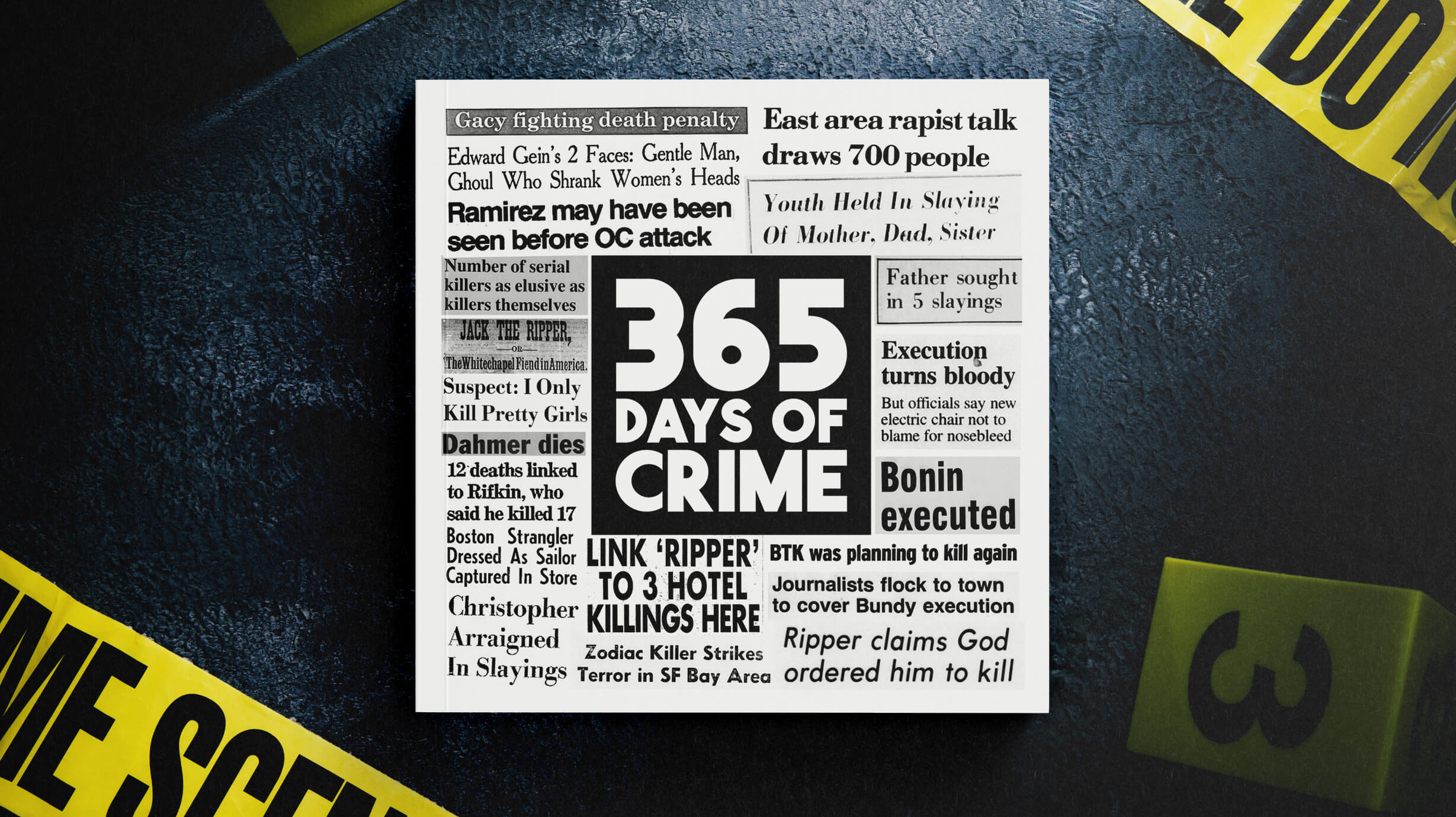 These 5 mind-blowing stories originally appeared in this year's biggest true crime hit 365 Days of Crime.
From the death row inmate who sued the state for botching his execution, to a bank robber who gave the cashier his full name and address, 365 Days of Crime is the ULTIMATE true crime treat.