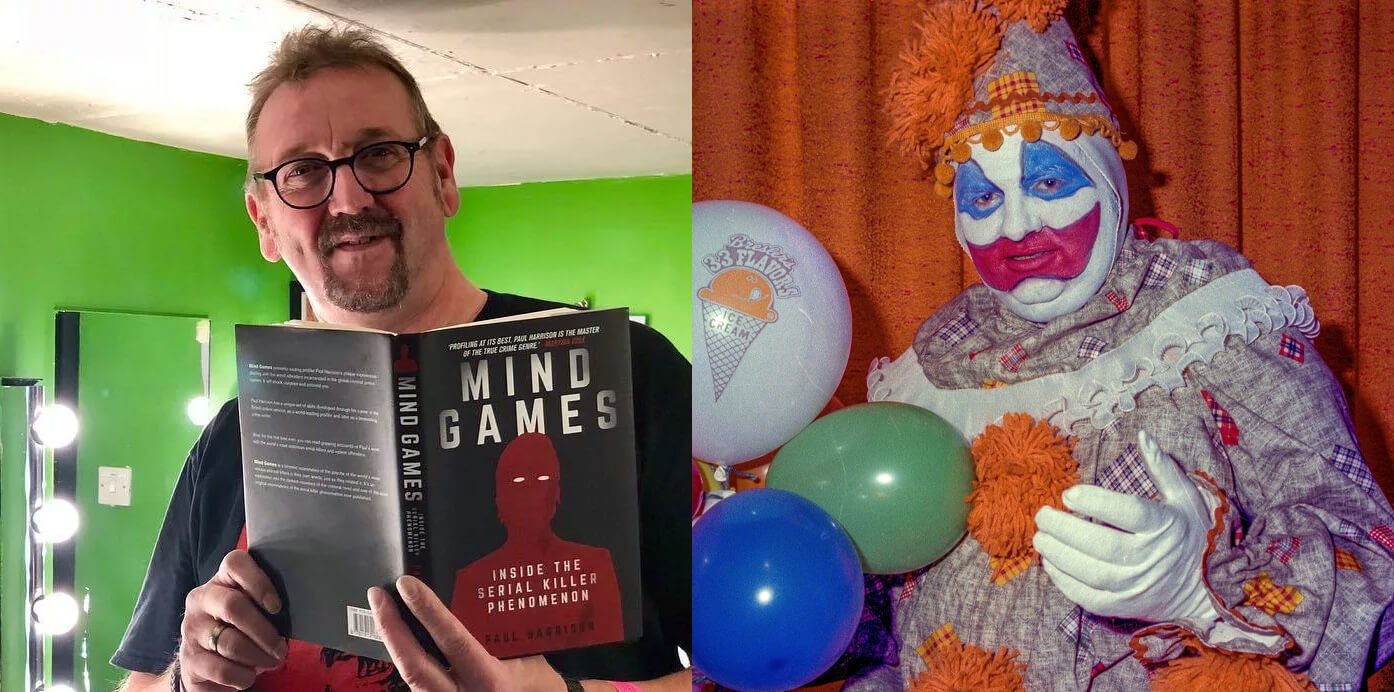 1. A best-selling true crime writer pretends to be a profiler
In October 2018, 59-year-old true crime author Paul Harrison introduced his latest book Mind Games, in which he claimed to have personally interviewed over 100 notorious serial killers, such as John Wayne Gacy, Henry Lee Lucas, Aileen Wuornos, Jeffrey Dahmer, Peter Sutcliffe, and even Ted Bundy.
Described as "the master of the true crime genre," the author of more than 33 true crime books claimed to have worked as a police officer in the UK for three decades, "serving as a dog handler, intelligence officer, as a detective, and later as a profiler", and that he "worked closely" with the FBI's Behavioural Science Unit in Quantico, Virginia for six months in 1982.
However, less than a year later, in July 2019, the book has been withdrawn from sale.
Why?
In interviews and at his live events, Harrison has claimed that the "Yorkshire Ripper" Peter Sutcliffe told him: "You seem completely indifferent to me. I'm scared of you." He also claimed that he interviewed Ted Bundy and John Wayne Gacy. Harrison said Gacy had sent him paintings of clowns after tracking down his address, before his execution in 1994.
Upon learning about Harrison's claims, seven former FBI agents who were at Quantico when Harrison claims to have been there, told the reporters they had no idea who the disgraced author was. "Any claim that he conducted interviews of those serial killers is completely false," legendary profiler Mark Safarik told the media.
In his letter to the press, Peter Sutcliffe also used the opportunity to bash Harrison's claims. "Paul Harrison is an absolute charlatan, a conman," Sutcliffe reportedly wrote. "He never corresponded with me, nor did he ever visit me." "He needs to be exposed for the downright liar he is! What a wazzock," he added, using British slang for a foolish or annoying person.
After the evidence surfaced, Harrison deleted all of his social media accounts – but not before he left an apology message on Facebook, saying he was "weak and vulnerable and utterly useless at decision making" and "was introduced into sensationalizing events by promoters who often sent out the misleading blurb."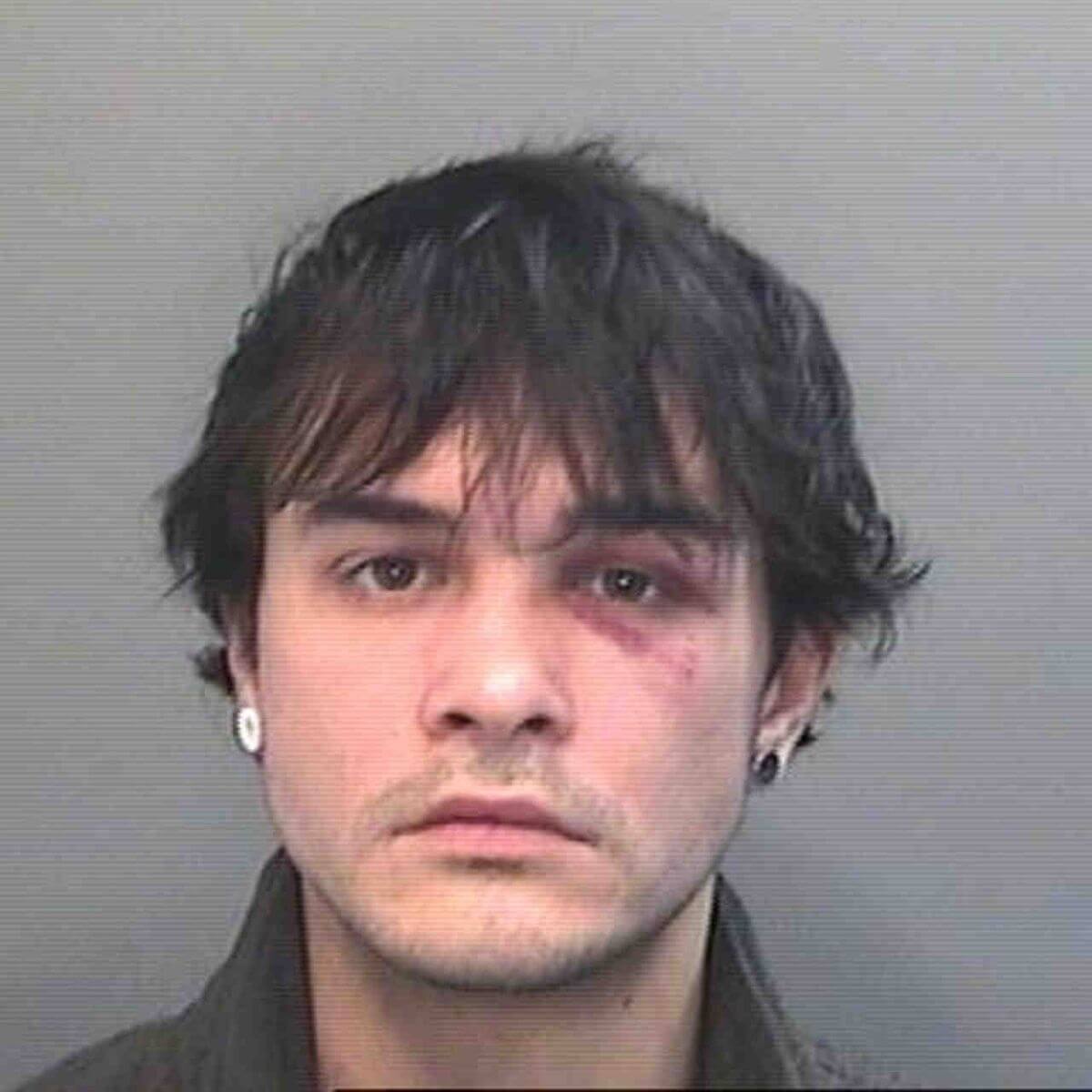 2. The world's stupidest criminal?
On May 15, 2014, in desperate need of money, 27-year-old Dean Smith attempted to rob a local bank. Wearing a "terrible disguise" of sunglasses and socks over his shoes, Smith demanded the cashier to give him all money from the till. Cashier Catherine Stockton ignored his request and immediately pressed the panic button, leaving the robber empty-handed.
Once police arrived at the scene, they've identified the criminal in a matter of seconds. "How is that possible?" you might ask.
Thirty minutes before the incident, the attempted robber went to the same bank to change his address and gave the cashier all of his details.
Smith was jailed for two-and-a-half years for an attempted robbery and carrying a bladed weapon, which eventually turned out to be a bread knife.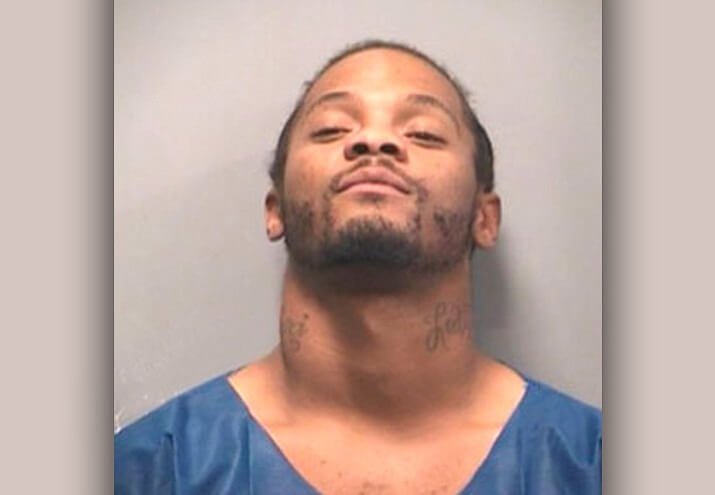 3. The farting felon
On September 1, 2017, Kansas City police took 24-year-old Sean Sykes into questioning after a backpack containing various drugs and two handguns was found in his car during a routine traffic stop.
While being questioned, Sykes denied knowing anything about the findings and came up with a unique way to end the interview.
A detective reported that when asked for his address, Sykes "leaned to one side of his chair and released a loud fart before answering." The interrogation ended prematurely when an investigator was driven from the room by the suspect's excessive flatulence.
Charges were not filed at that time.
However, Sykes was not able to stink his way out of trouble.
The same year, on November 5, police pulled him over again. This time, they found marijuana, crack, and a .38-caliber revolver that had been reported stolen.
The farting felon pleaded guilty to one count of possession with intent to sell cocaine, heroin, and marijuana, and using a firearm in furtherance of a drug crime.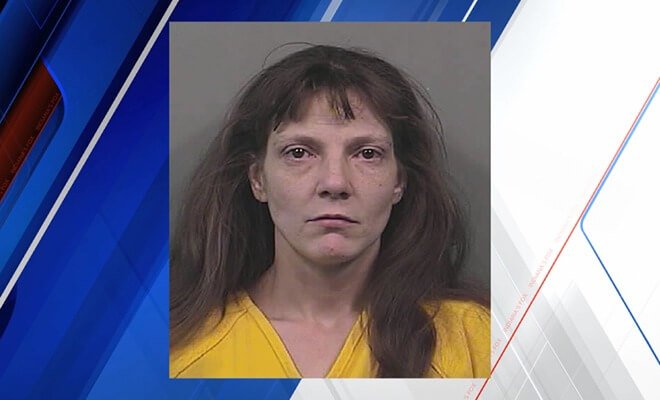 4. A drug-induced delusion nearly costs a man his penis
On December 28, 2013, at 3 AM, 35-year-old Bonita Lynn Vela instructed her daughter to invite her boyfriend to the family's trailer in Franklin, Indiana. "Why?" you might ask.
Vela suspected her daughter's 18-year-old boyfriend had molested her 2-year-old son.
The man arrived around 3 AM, and Vela, with the help of two unnamed individuals, held him against his will for three and a half hours.
When the 18-year-old started adamantly denying the molestation accusations, Vela became increasingly agitated and was "out of control" and "extremely mad."
During the torture session, Vela threatened to tie him to a tree, shoot him in the head and leave his body to be eaten by animals before giving him an ultimatum of choosing "his life or his penis." The teenager chose his life, and Vela allegedly "cut him deep" with a box cutter, then let him go.
The police report stated that the victim believed Vela had "wanted to scar him so that he would have to look at it every time that he had sex in the future." However, the 18-year-old said he thought the trio would "go to great lengths to hurt or kill him" and that one of them had filmed the incident.
The woman claimed to have been under the influence of marijuana at the time of the incident and eventually made a deal with the prosecutors to avoid jail time. Nearly a year later, in November 2014, Vela was sentenced to ten months of home detention and six months probation and anger management counseling.
Although there are no further reports regarding the validity of the molestation accusations, it is widely believed that it was merely a drug-induced delusion.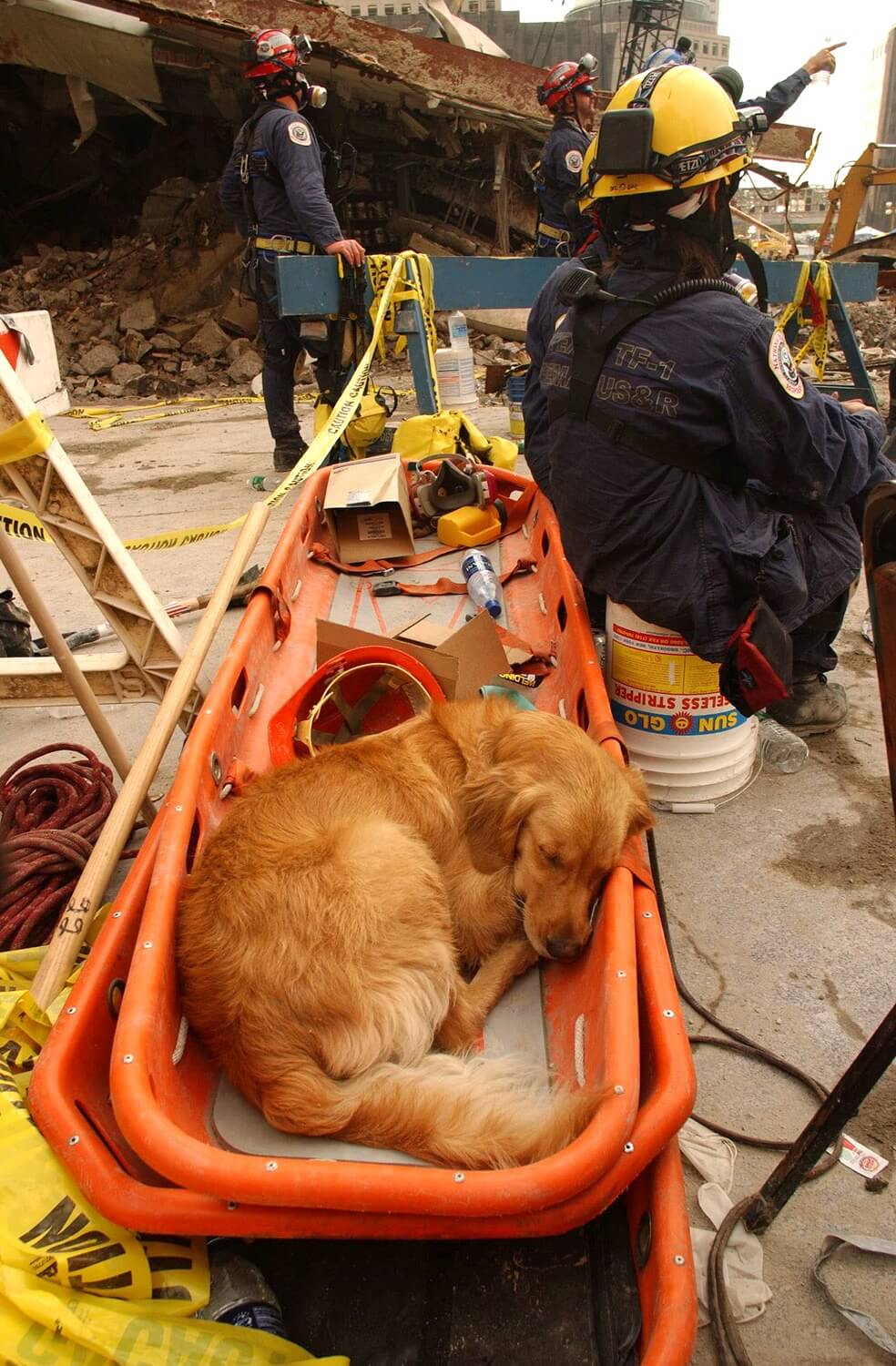 5. The unsung hero of the 9/11 terror attacks
Meet Bretagne – one of over 300 rescue dogs who searched for survivors at Ground Zero after the September 11 attacks. It was the first assignment for her and her owner and trainer, Denise Corliss. The heroic pair worked there for ten days.
Bretagne, then 2, worked 12-hour shifts as she searched for survivors and offered comfort to emergency responders, sleeping outdoors with Ms. Corliss.
Cindy Otto, a veterinarian who cared for more than 100 dogs who worked at Ground Zero, said Bretagne brought joy to the 9/11 emergency workers who were dealing with such an unimaginable tragedy. "You'd see firefighters sitting there, unanimated, stone-faced, no emotion, and then they'd see a dog and break out into a smile. Those dogs brought the power of hope. They removed the gloom for just an instant." Bretagne later participated in rescue efforts after Hurricanes Rita, Katrina, and Ivan and retired at the age of 9. After her retirement, she continued her community service as a reading dog at a local elementary school. First-grade students who were shy about reading aloud were more willing when Bretagne was there, lending a friendly listening ear.
She is believed to have been the last surviving dog from the 9/11 attacks. Bretagne was euthanized in 2016, at age 16. She had been experiencing kidney failure and had not eaten for three days.
As Bretagne entered the animal hospital in Cypress, Texas, firefighters and search and rescue workers from the fire department lined the sidewalk and saluted. The four-legged hero was carried out later with an American flag draped on her body.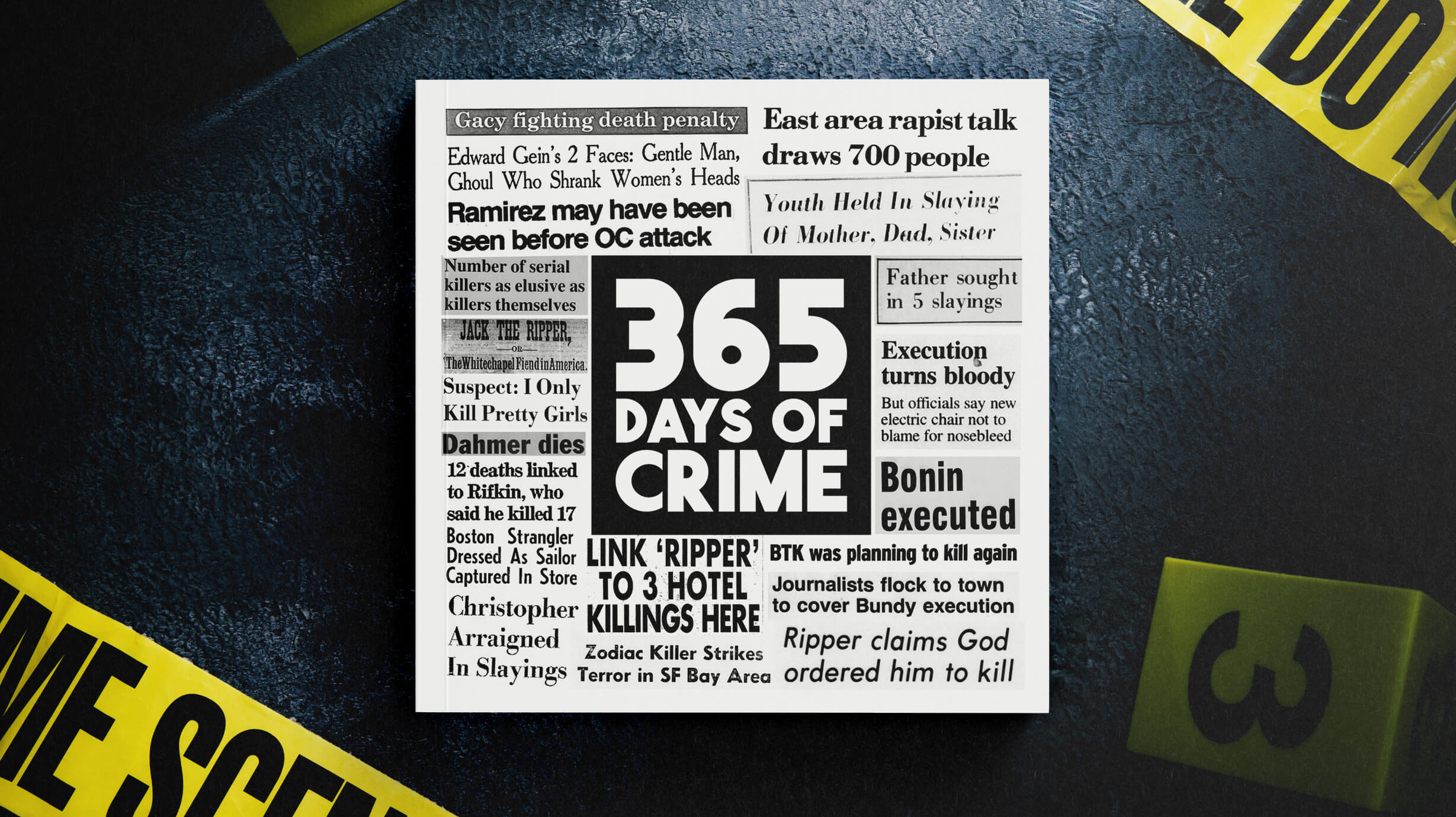 These 5 mind-blowing stories originally appeared in this year's biggest true crime hit 365 Days of Crime.
From the death row inmate who sued the state for botching his execution to a bank robber who gave the cashier his full name and address, 365 Days of Crime is the ULTIMATE true crime treat.